Come love on 2 Pugs near Philadelphia!
Laurel Springs, New Jersey, United States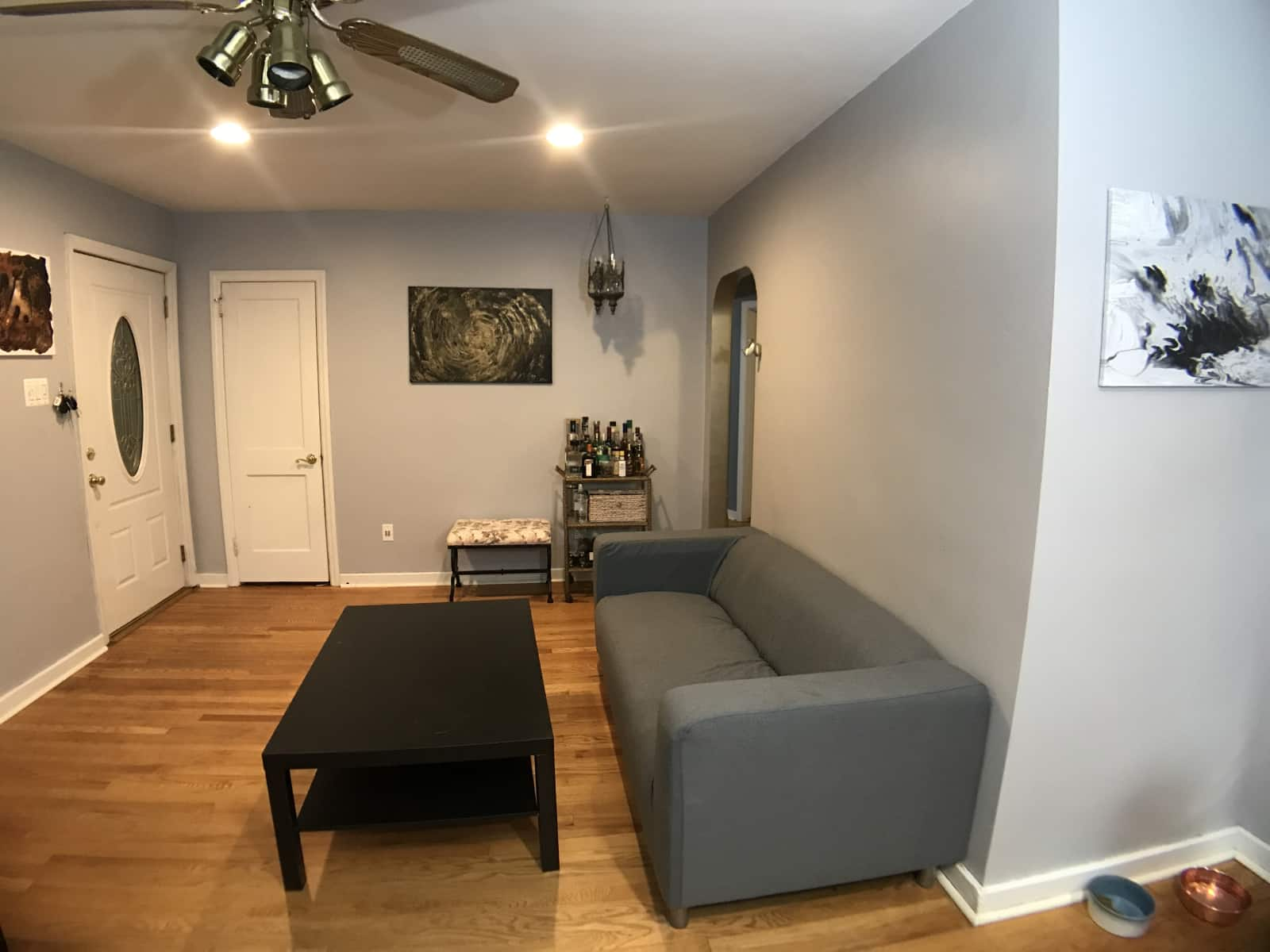 Pets
Dogs
Fish
Introduction
Hi, we're Jacquelyn and Matt. Matt travels for months at a time for work, so when I travel for fun, we need someone to care for our little loves. We have two Pugs, Xena and Puddle, and a grumpy old rescue bulldog Maximus. We tend to book a sitter for Maximus since he has some issues, so you'd just have the pugs. We also have a coral and fish tank, but I take care of everything with that before I go so all you'll have to do is drop in a food cube every other day.
We have a house with a yard (not fenced) and two furnished bedrooms (the rest of the rooms we use as workspaces for our businesses).
Our Home & Location
Our home is in a quiet neighborhood with families and older adults.

We are within walking distance of the train that will take you right into the heart of Philadelphia (and we're the end of the line, which makes it super easy!).
House
Car included
High Speed Wifi
Family-friendly
City
Responsibilities & Pets
Our pugs love to play—they're only a year and a half old, so they're still puppies. We crate them when we leave the house and when we sleep, so feel free to do the same when you leave to sightsee.
Our yard isn't fenced, so we'd need you to take the pugs outside on their leashes to do their business. There are a few dog parks fairly close by if you want them to run around outside, but they're little enough that being free inside the house is plenty too (they play hard!).

We'd also need you to thaw a cube of fish food in a cup of water and pour that into the fish tank every 2-3 days.
Fish: Indoors, Tropical fish, pretty low maintenance. If I'm gone longer than a week it's a little more extensive, but that's rare.
Dog(s): Puddle is 1 year old (Pug), Xena is 1 year old (Pug)