New York City for the Holidays
Hoboken, New Jersey, United States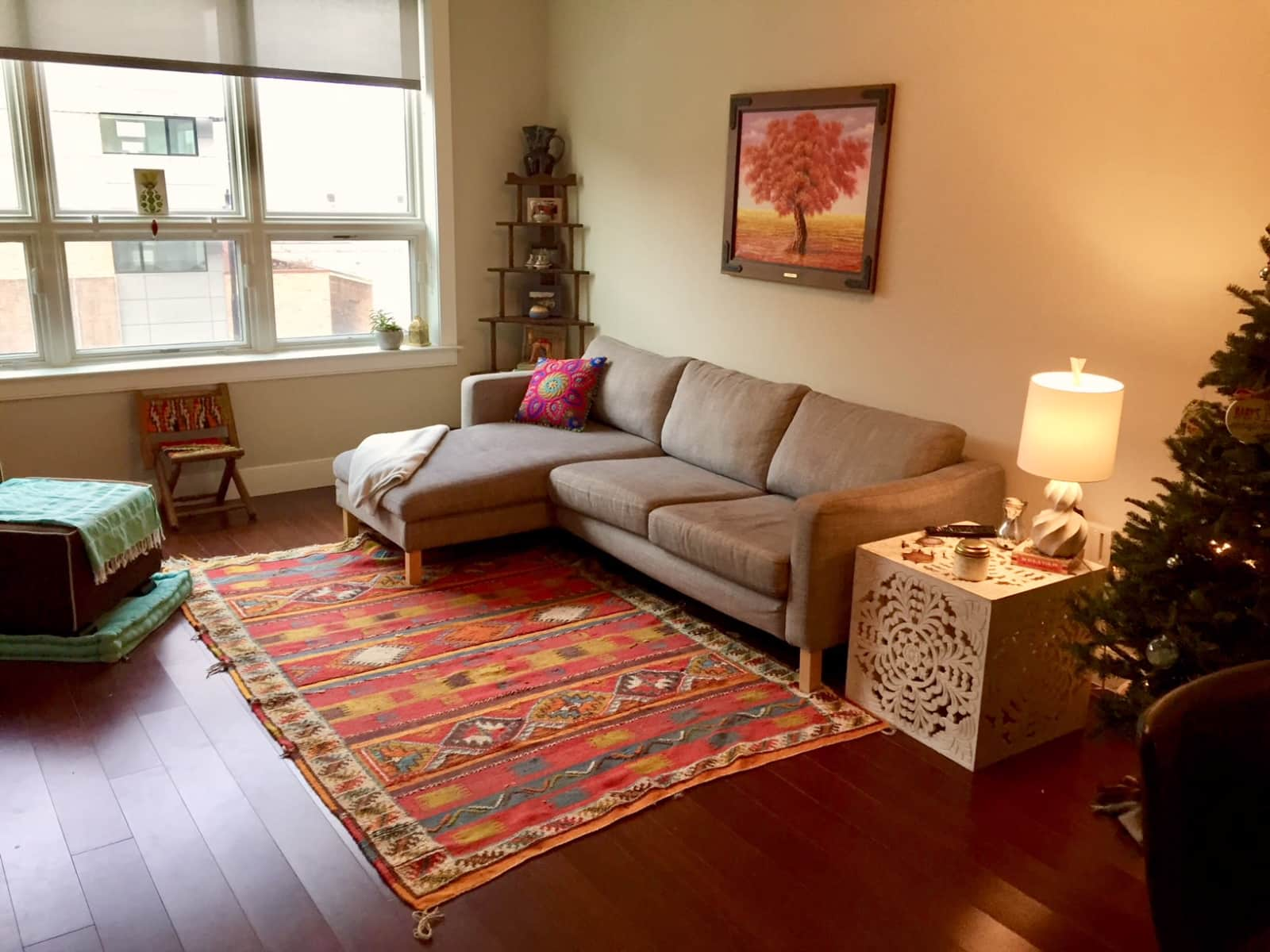 Pets
Dog
Introduction
We are a couple that loves to travel! We have a baby that we can't wait to share the world with, so we are looking forward to many adventures with the 3 of us. We live in Hoboken, NJ which is a short 5 minute ferry ride away from New York City and the bright lights of Times Square!
Our Home & Location
Our home is a short ferry ride from the hustle and bustle of NYC in the lovely town of Hoboken! We are upstairs from a Trader Joes and Wine/Beer store, right around the corner from amazing restaurants and adorable shopping botiques!

Our 850 square foot 1 bedroom, 1 bathroom apartment is in a secured building with a doorman. The building offers a pool, exercise room, fire pits and a rooftop lounge with gorgeous views of the NYC skyline! Our apartment has a washer/dryer, dishwasher, central A/C and has a calming bohemian vibe.
Apartment
Disabled access
High Speed Wifi
Family-friendly
City
Responsibilities & Pets
Our dog Truman is a pretty lazy dog that loves to cuddle! He is 10 years old and loves to be around people he is familiar with. He needs to be taken out 3 times a day. We take him out when we wake up (around 8:00am), around 3:00pm and at 8:30pm after he has dinner. He is fed dinner around 6:30/7:00 but can be flexible based on your schedule. He needs to be fed dinner at night only. We always have a bowl of water out in the bathroom for him. He is allowed on the bed/sofa and just likes to lounge all day!

He doesn't trust other dogs, so we keep him away from them when we walk him. Since we live in an apartment, we have to keep an eye out for other dogs when taking the elevator downstairs. Outside of the home, he doesn't like meeting new people. He gets very excited and tends to jump around, so we also don't let strangers pet him.
Dog: Truman is 11 years old (Weimaraner)