Mountain home with Horses, dogs, and cat
Tijeras, New Mexico, United States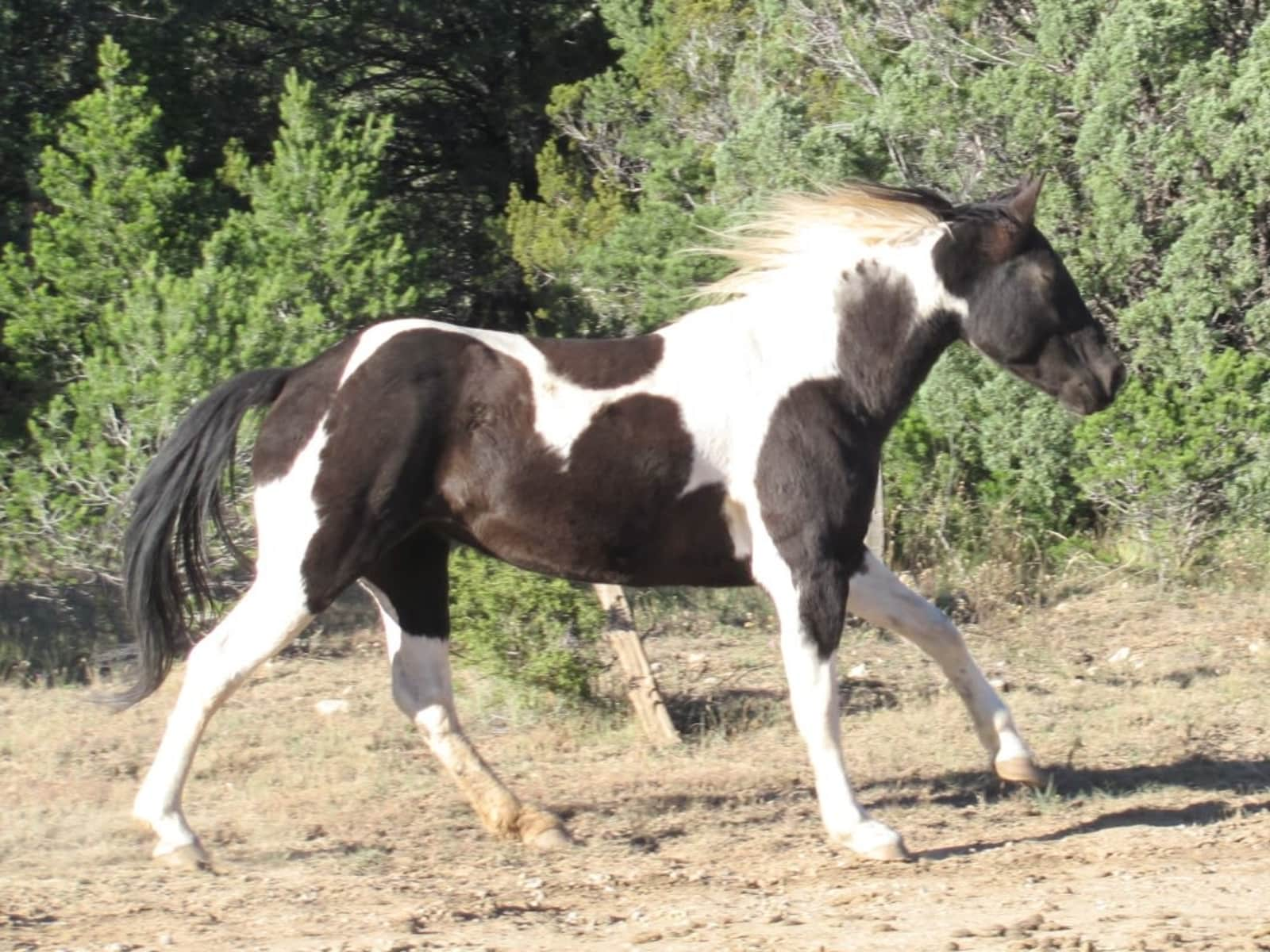 Pets
Dogs
Cat
Horses
Introduction
My name is Patty, I am a just retired Nurse Midwife and my husband, Kee, is an electrician. We have in the past used a pet sitter that would come out 2X day to care for the animals. We have infrequently had someone stay at the house. I would like to do a little more traveling and less worrying. We take week long trips occasionally and frequently longer weekend trips, when we camp we often take 2-3 horses and both dogs. We love camping and do back country pack trips with out horses. I am sure that our main hobby is horses, horses, horses.
Our Home & Location
Our home is a 3 bedroom, well built home in Mountains East of Albuquerque NM, Good roads unless a recent snow which is not often. Pasture is 1 1/2 miles back down road towards Albuq which is where the horses are kept. House is on 2 acres, fenced. We are always looking for reliable, kind, and knowledgeable pet sitters. We have a large family and visit with them whenever possible. I have just retired and would like to travel a bit more. We do a lot of camping and often take 2-3 horses and both dogs. In the summer there are a few outside plants need watering and in winter they are inside. Just want a petsitter that takes good care of our "family", they need to be comfortable with horses.
Internet is a dish with fair speed, excede. Pasture is 80 acres which is my favorite place to walk dogs. There are many other trails nearby for hiking, biking, and town nearby for movies, dinner.
House
Sitters need a car
High Speed Wifi
Mountain
City
Countryside
Responsibilities & Pets
Horses need to be fed 2 X day. One older horse needs his feed in am soaked which is fairly easy then taken to pasture, he is missing a few teeth.
They are in an enclosed area of several acres with a hay barn attached and additional acreage joining, water needs to be checked daily, comes from a solar pump into holding tank and then to stock tank with automatic float, in winter there is a solar enclosure over stock tank to help prevent freezing.

Dogs need to be fed 2 X day, and fresh water, they are outdoors and only need loving
Cat needs to be fed 2X day, in summer he is outdoors in a large garage and in the winter he is in house,
All animals are very friendly and kind
Minimal water of plants summer outside and winter inside
Horse(s): Rose is 18 years old (American Quarter Horse), Cookie is 16 years old, Nizhoni is 7 years old, Thunder is 30 years old (Mix-breed)
Cat: Taz is 8 years old
Dog(s): Buster is 7 years old (Mix-breed), Moki is 3 years old