Bird Day Vacation
Edgewood, New Mexico, United States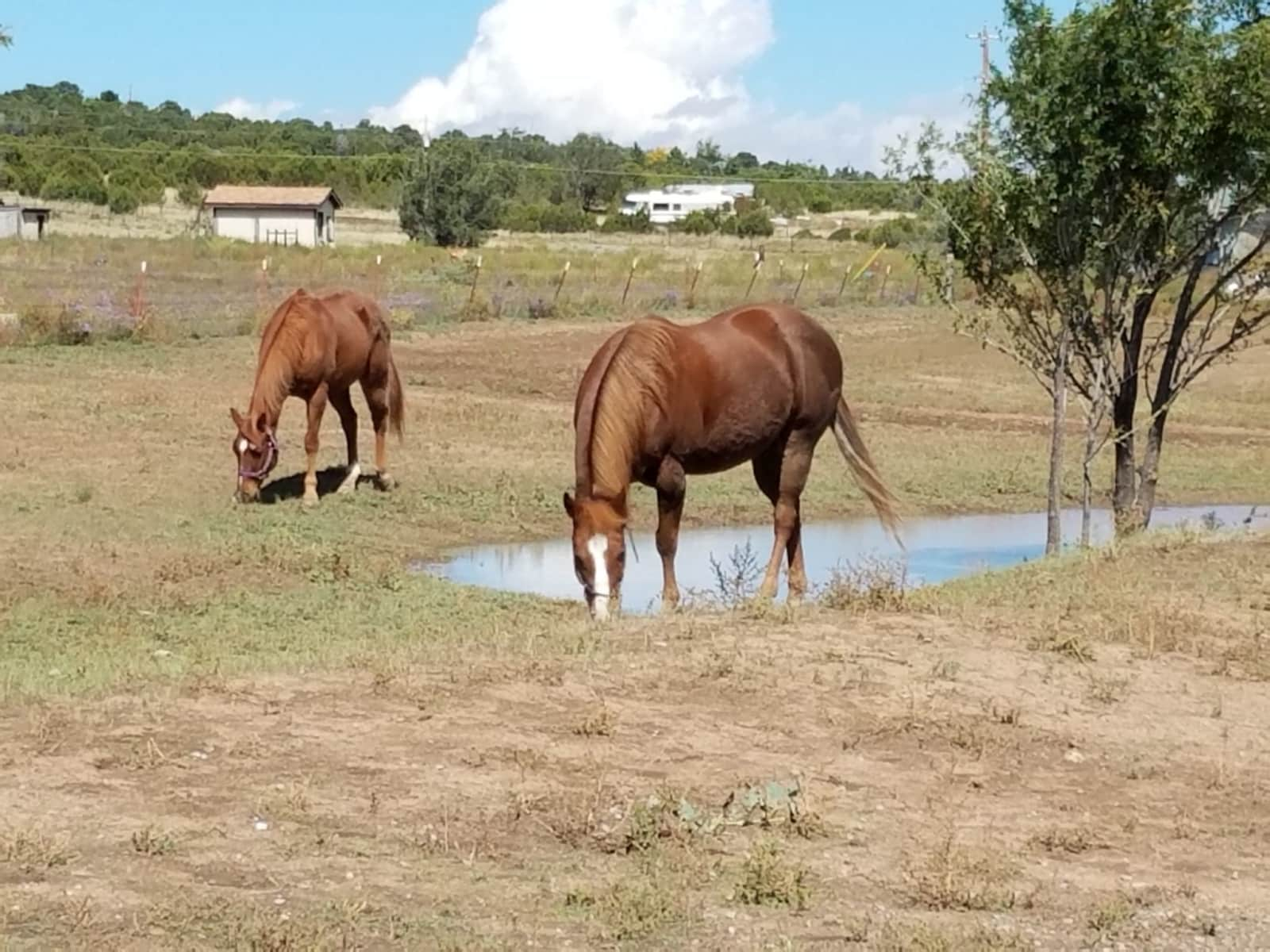 Pets
Dogs
Cats
Horses
Small pet
Introduction
We live in a wonderful community in Edgewood NM. We love to travel and I travel often for work. We would like to have some freedom to take vacations while ensuring that our pets are taken care of. All of our animals are member's of our family and as much as would like to take them with us it is just not practical.
Our Home & Location
Will live on 5 acre's in the east mountains of New Mexico. Edgewood is a wonderful community, close to Albuquerque but yet far enough away to feel the country feeling. We live in a 4 bedroom 2 bath house with a 4 stall barn outside the back door.
House
Sitters need a car
High Speed Wifi
Family-friendly
Mountain
Countryside
Responsibilities & Pets
twice daily are our feeding regiment for our horses (alfalfa provided inside of barn) and young dogs. Everyone else gets fed once per day in the evening.
Horse(s): Dakota is 20 years old (American Quarter Horse), Molly is 13 years old (American Quarter Horse), Toby is 14 years old (Spanish Mustang), Pete is 18 years old (Shetland pony)
Small pet: Daisy is 5 years old (Rescue pet)
Cat(s): Brooklyn is 4 years old, Leo` is 2 years old, Olive is 1 year old
Dog(s): Bucky is 7 years old, Daisy is 1 year old (Border Collie), Flower is 1 year old (Border Collie), Bella is 4 years old