Ski-cation or just peace & quiet in the beautiful Adirondack Park, Upstate NY - 6 million acres of trails, hiking, kayaking, lakes, entertainment & fun! Surrounded by ski resorts!
Warrensburg, New York, United States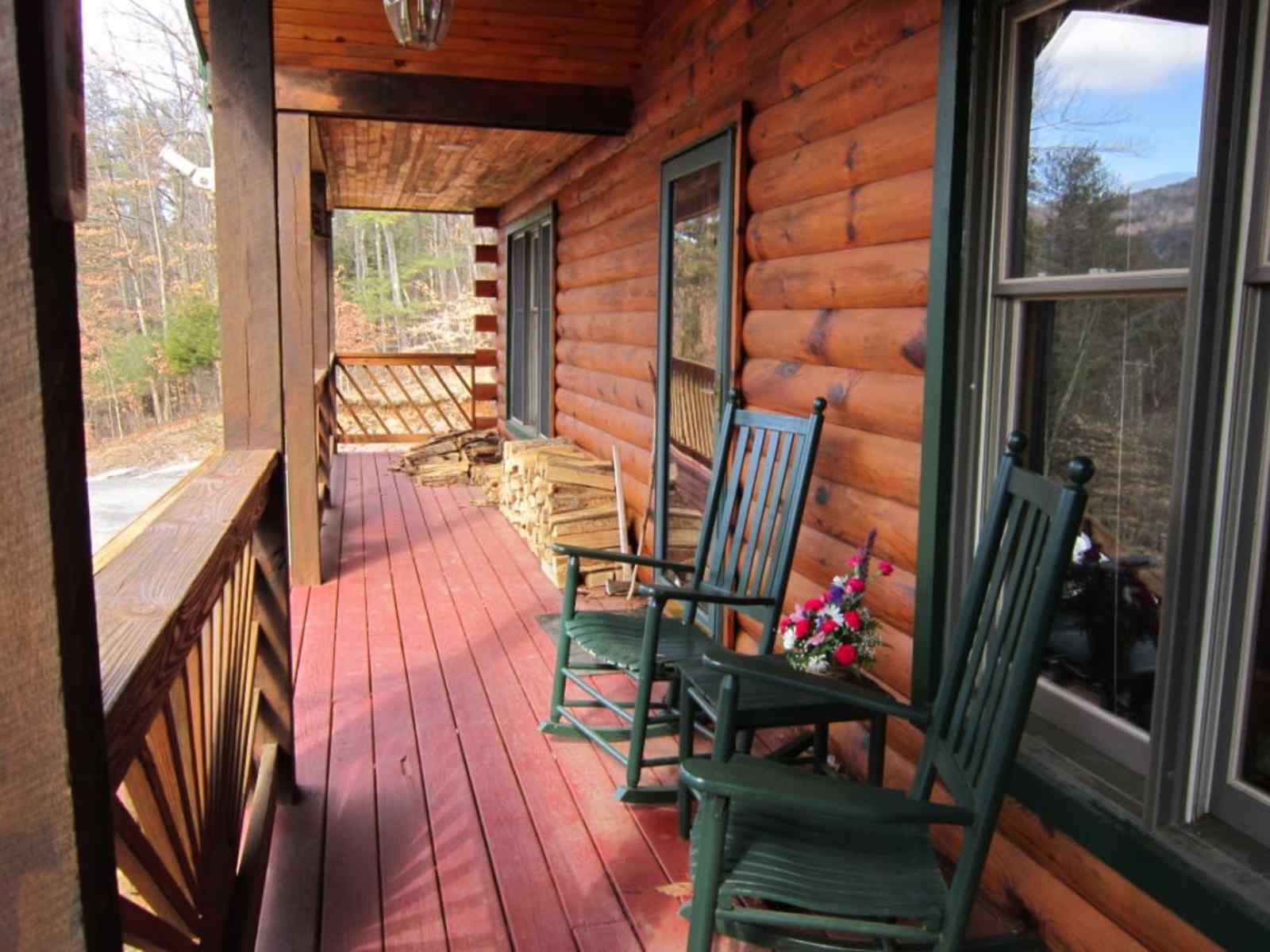 Pets
Dog
Cat
Introduction
We are a young retired couple (he was a police lieutenant & she was a private estate manager/butler) who enjoy the beauty of the great outdoors in the Adirondacks (ADK) of upstate New York. We have sat through THS a number of times and love the service - giving people peace of mind to travel while their fur family is safe & cared for at home.

We have an open floor plan home, in a private setting, with many windows that bring the outside in. Here you can relax on the decks and enjoy the quiet and peace of the country, take a trail walk out the back door, or drive 20 minutes to Lake George or Queensbury for all the fun, shopping, and entertainment you could hope for. Then come on back home and enjoy having the world to yourself again....

NOTE: Do be aware, we currently (12/18) have no cell service at the house and slow but workable internet service i.e. no streaming movies etc. They are promising to hook us up to Fios any day, they run wires on the road etc., but so far nothing; and we are looking into adding a cell phone booster to the house - so by February there should be more connectivity. + More info
Our Home & Location
We are located in Stony Creek, NY which is just outside Warrensburg NY - exit 23 on Interstate 87 - which comes straight up from New York City. Our home is a log cabin style, open floor plan. It has 3 bedrooms plus a futon in the office loft, and a "full size bed" window seat for afternoon naps or lazy star gazing. It is spacious but still feels welcoming and cozy. We sit in among the trees on 5 private acres, and you can listen to gurgle of Stony Creek across the road as you drift off to sleep at night. Part of the front porch is screened in, and the back deck is open & spacious for sitting in the sun or dining outside.

There isn't much to Stony Creek except for a post office, small library, playground for kids, and some lovely hiking trails (3/4 handicapped accessible!). The area also hosts the Stony Creek Inn which is famous for its variety of great, live dancing bands each summer weekend through the end of September. There is also a horseback riding "dude ranch" two miles up the road. The closest town is Warrensburg (10 min drive) which has grocery stores, pharmacies, McDonalds, etc. We have a number of very good restaurants in the area, with plenty more to choose from in nearby Queensbury. We are 20 minutes away from Lake George & Bolton Landing both known for their scenic vistas, excellent restaurants, and outdoor entertainment options. We are an 45 minutes north of Saratoga NY, known for its historic hotels & sites, and horse racing history; and an hour north of the state capitol at Albany.
House
Sitters need a car
Basic Wifi
Family-friendly
Beach
Mountain
City
Countryside
Responsibilities & Pets
The animals are easy going and get along great. Buttercup eats 3X day - but won't perish if she misses a noon meal. Buttercup is strictly an indoor cat; she uses her litter box which needs to be scooped on Wed & changed on Sun. Mugsie is fed in the morning and evening. Mugs needs a nice 20-60 min walk in the morning, and a short walk or toss the ball or frisbee in the evenings for 10 or 15 minutes. Because she is 3 years old it helps get her Australian Shepherd herding & chasing energy out. She also loves to go to the Stony Creek recreational park and chase the ball for a while before a quick cool off dip in the creek there.

Buttercup loves a warm lap to sit on, especially in the evening. Mugsie is not allowed up on the furniture - except for the occasional "half on/half off" cuddle. Mugs sleeps in a dog bed in the master bedroom. Buttercup generally sleeps . . . wherever she wants to; we don't usually have her in the master bedroom unless you want to wake up about 6 am. ; )...

They are both well behaved and know many commands. Regular feeding, exercise, and keeping the rules of the house in order is all that is asked. + More info
Cat: Buttercup is 9 years old
Dog: Mugsie is 3 years old