Manhatten with Moss: Apartment in Downtown NYC with a Pointer!
New York City, New York, United States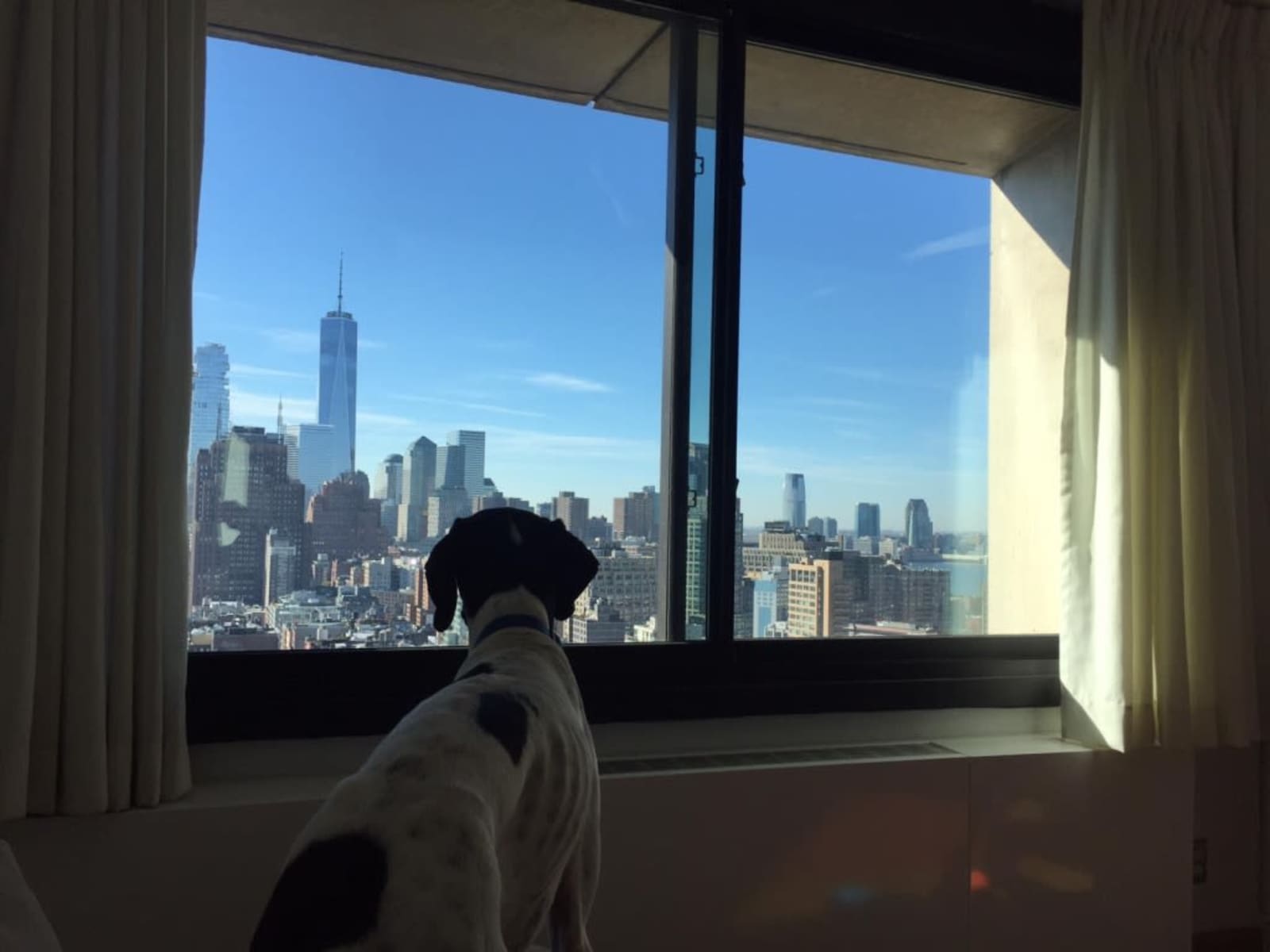 Pets
Dog
Introduction
We live in an apartment in the heart of New York City with our handsome pup, Moss! The apartment is on the 28th floor and has a stunning view and two bedrooms. Moss loves people, dogs and hanging out in the Washington Square dog park!
Our Home & Location
Our apartment is on the 28th floor and has two bedrooms as well as a large sitting/dining room, kitchen and bathroom. We have a pretty amazing view of downtown Manhattan and loads of exciting places to visit in easy reach. We are close to several subway stations and are right in the heart of NYU's campus. Washington Square Park is a few blocks away with a great dog park for Moss.
Apartment
Disabled access
High Speed Wifi
Family-friendly
City
Responsibilities & Pets
Moss gets breakfast and dinner and needs to be taken out for walks. He will ask for one in the morning and we usually take him to the dog park a few blocks away where he can play with all his buddies. He needs another longish romp there in the evening, though he'd always love one in the afternoon as well! We usually just take him out on a short walk before we go to bed too, just in case he needs to 'do his business' before sleeping. He loves to play in the apartment with his toys and cuddle on the sofa with you as well! Otherwise, just generally keeping the apartment tidy is great!
Dog: Moss is 4 years old (Pointer)