Xmas + New Year with Hamburguesa & Cereal
New York City, New York, United States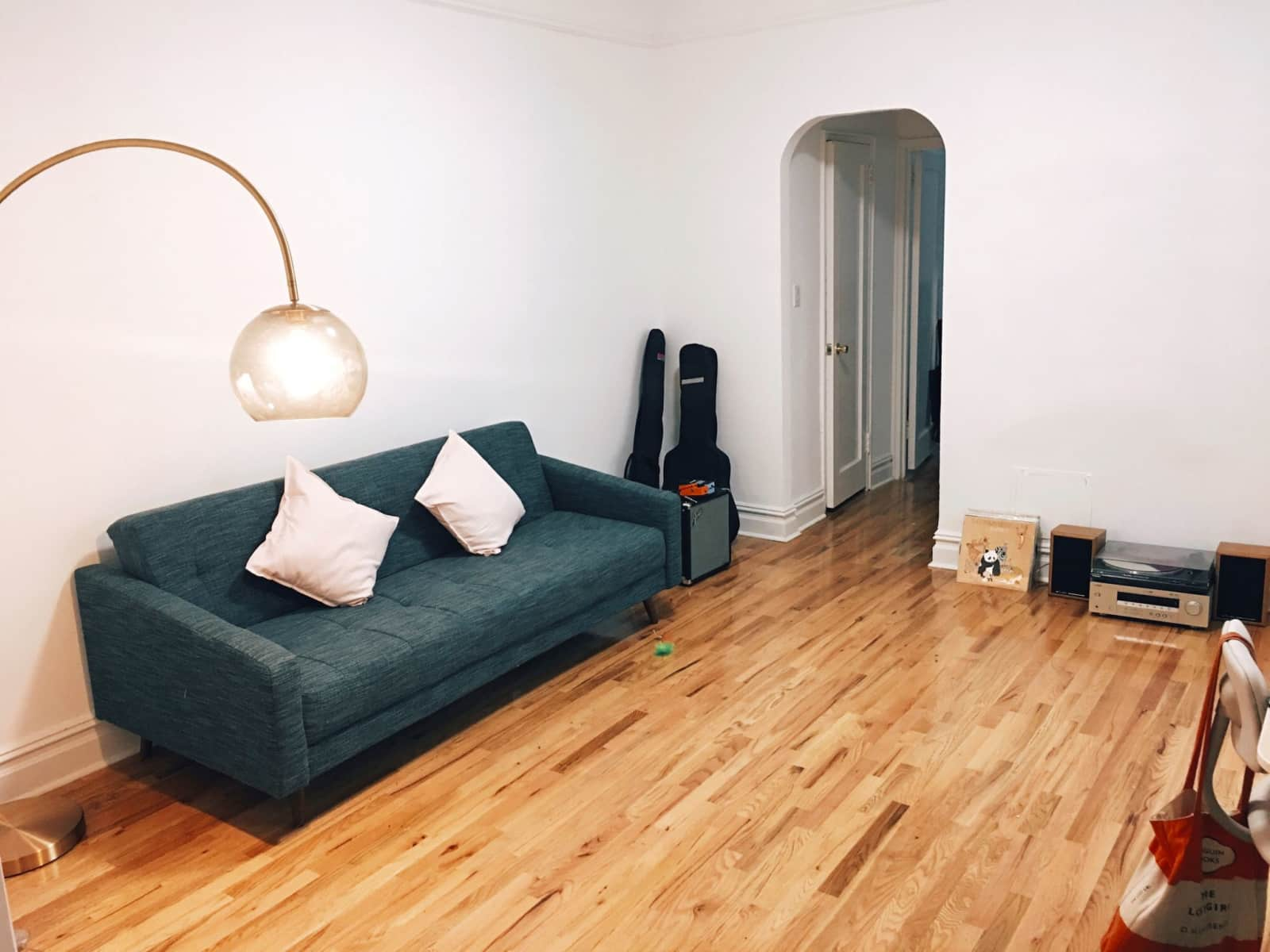 Pets
Cats
Introduction
Hi! we had to repost this ad cause the couple who applied got their visa rejected. PLEASE IF YOU'RE GOING TO APPLY: Check your dates and availability first AND have a US visa (tourist or any visa which allows you to enter the country) ready!
----...
I'm an illustrator and Ed is a writer. We both freelance from home... and so can you, if you stay here! We need a cat sitter because we'll spend a few weeks with our families, in Chile. We have never used this website so we're nervous and excited about it. If you fancy exploring New York during these holidays, you're welcome to stay! :) + More info
Our Home & Location
This is a quiet neighbourhood (upper West Manhattan), next to the 1 line and a few blocs away from the ABC lines. There are tons of coffee shops and small bars nearby for you to enjoy some smooth new yorker jazz at night. A Fairway supermarket is two blocs away, too. There's a laundry room downstairs if you need one. We don't have a TV but you can bring your laptop and connect to our WiFi. Stream like there's no tomorrow! Also: we love music, so here's a record player with a bunch of LPs and bluetooth speakers for the computer & phones. We moved a few weeks ago so the apartment looks quite empty; there will be more furniture by December!
Apartment
Disabled access
High Speed Wifi
City
Responsibilities & Pets
Hamburguesa and Cereal are both really well behaved, talkative and soft. They eat three small portions a day. Cereal is picky with the water, so please change it every time you feed her. They will love to spoon you at night, since they both love to be petted Just so you know: Hamburguesa hates to be held, but you can pick Cereal up as many times as you want. Oh, there are also a few plants that need to be watered once a week.
Cat(s): Hamburguesa is 9 years old, Cereal is 9 years old