Manhattan Brownstone 2 Blocks From Central Park & A Small Dog Full of Heart
New York City, New York, United States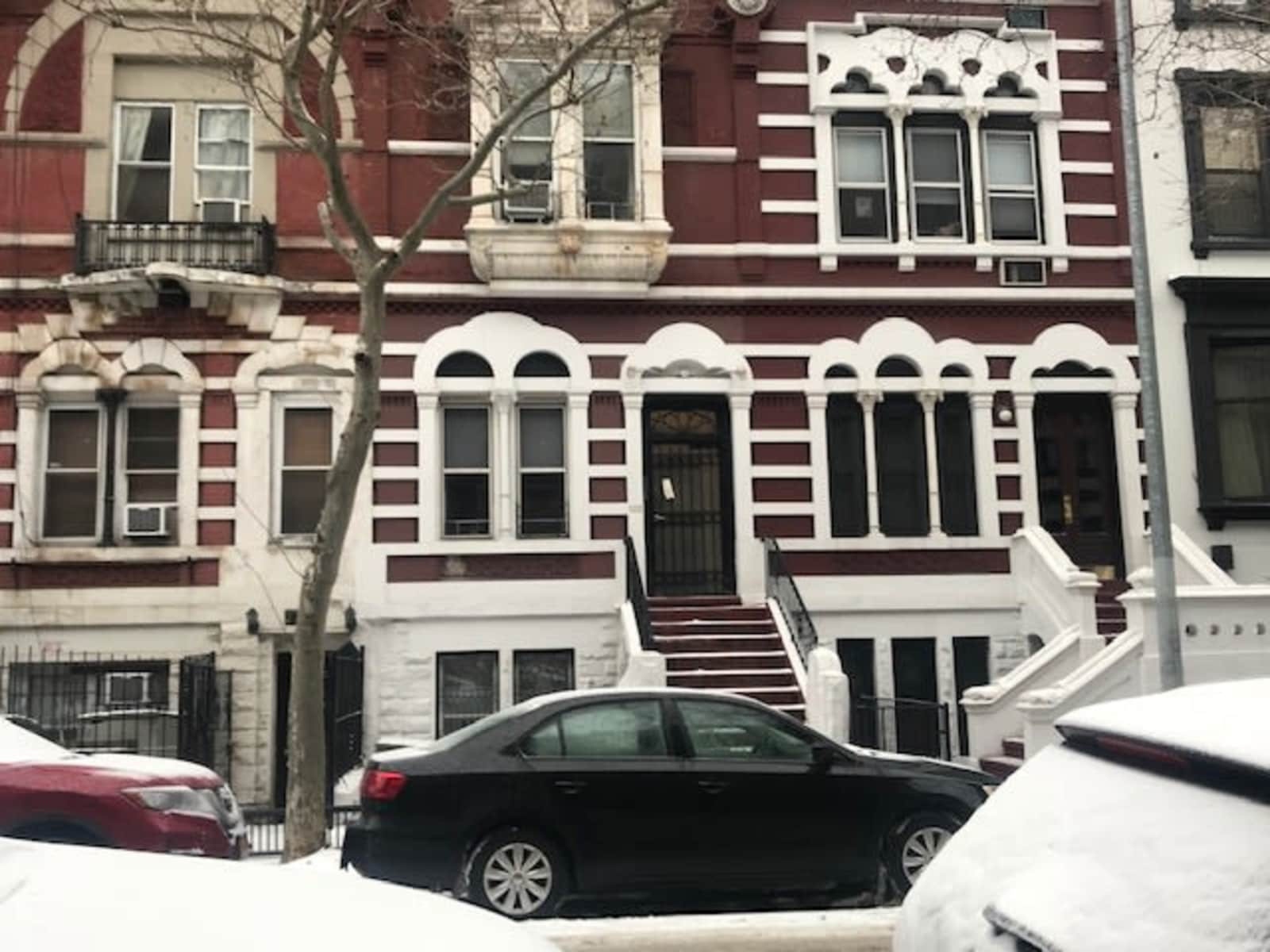 Pets
Dog
Introduction
Hi! I'm Melanie. I'm a relationship coach who just moved to New York City from Los Angeles. I'm an animal lover, a spiritual soul sister, and a woman on a mission to make a difference in this world. I travel often for work-related trainings & networking events. I absolutely love being on the road, and at the same time, I so cherish every moment I get to spend with my incredible dog Sophie when I am home.
Our Home & Location
My home is an apartment located on the Upper West Side of NYC just 2 blocks from Central Park. It's also just a few blocks to multiple subway lines and is right next to the Natural History Museum. The apartment is on a quiet street in a quiet building of only 6 units. My unit is on the 2nd floor. The stairs are old & the stairway is narrow to get up to the 2nd floor, so you will need to be okay with that. The apartment has Internet/wifi as well as a queen-sized bed, a TV with Apple TV, and a bathroom with a bath tub.
Apartment
High Speed Wifi
City
Responsibilities & Pets
My dog Sophie needs to be walked 3 times a day - morning, midday and before bed to use the bathroom & stretch her legs. Two of the walks at 30 minutes. The evening walk can just be to use the bathroom. She also needs to be fed twice a day - morning & night. She eats Primal freeze dried dog food. This food comes in tiny bricks for easy serving. She gets 1.5 bricks per meal (broken up into pieces & mixed with a little water). In the morning only, she also gets a vitamin & a drizzle of essential fatty oil in her food to keep her joints strong. She's used to sleeping in the bed with me. She will likely try to do the same with you. She also has a dog bed in the apartment she loves to lay in. She is generally well-tempered, although people in uniform and anyone on wheels (skateboarders, bicyclers, etc.) get her barking much of the time. She also likes to play catch and chase toys whenever she's given the chance to do so.
Dog: Sophie is 8 years old (Cocker Spaniel)