2 Cats & Time to Read, Write, Relax....
Albany, New York, United States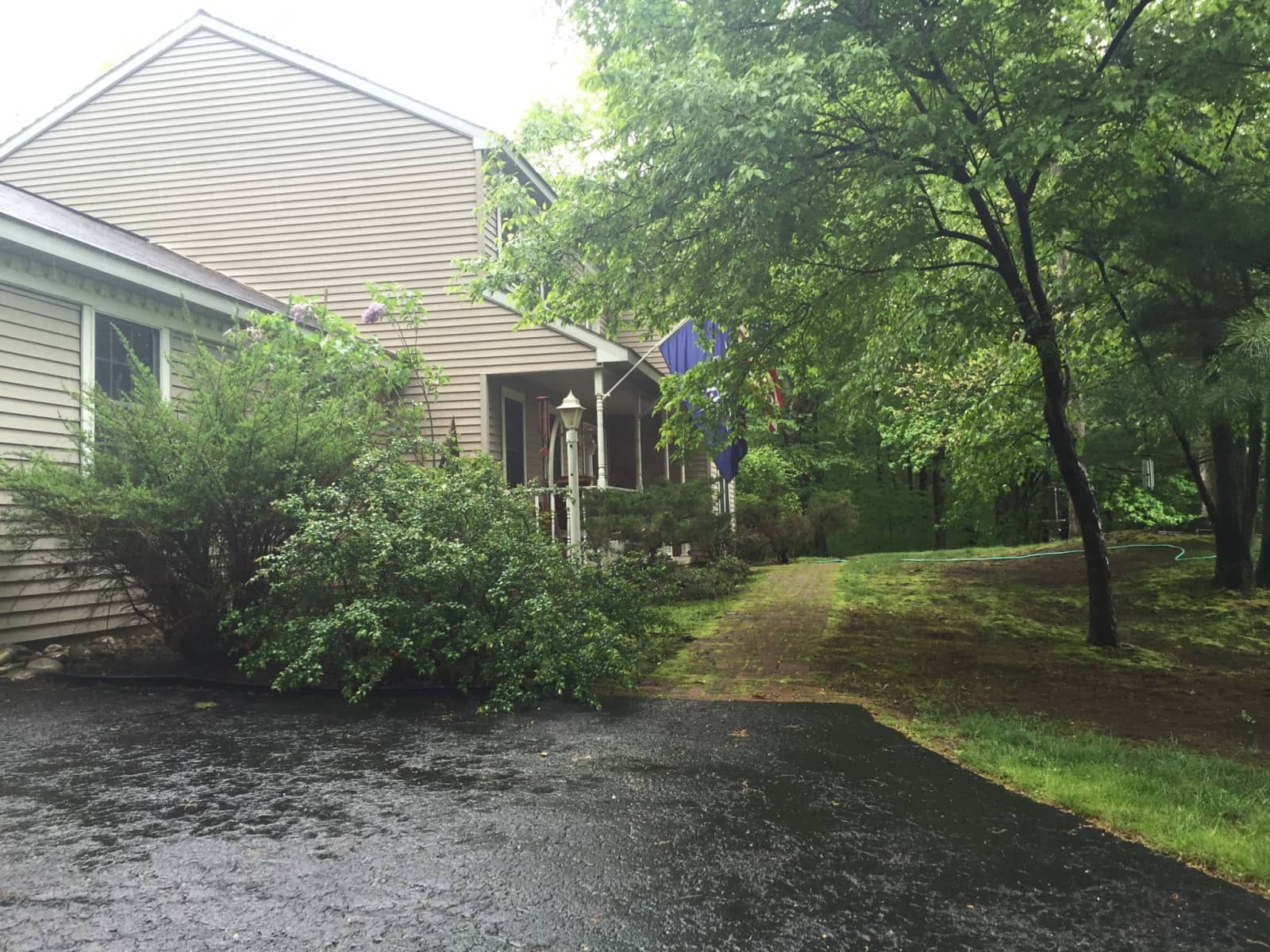 Pets
Cats
Introduction
We're heading out for a house/pet sit position ourselves and want a single sitter or a couple to look after our own cats and our home. We're retired government employees who like to travel in the "off-seasons." Our cats are family, like good conversation, mealtime, playtime, and affection. & will otherwise explain themselves as you go along.
Our Home & Location
Our home is on 2 acres on a small street in semi-rural Rensselaer County. The bedrooms and two bathrooms are upstairs; there is a half-bath downstairs. You will have use of the guest bedroom and closet and drawers. The middle bathroom, with shower/tub will be yours. There is also a washer and dryer in that bathroom, making laundry much easier. We have wifi, and several satellite television sets, a DVD player and Netflix, Prime, etc. , and a CD player and lots of CDs. Plenty of books and games in the library. Kitchen has all appliances and cooking utensils galore.

No outside tasks are required, other than trash pickup. Someone comes bi-weekly to clean, and we will take care of paying her.

There are decent supermarkets, pharmacies, banks, post office, convenience stores within 2-5 miles, and some coffee/pizza/restaurant take-out options. Big box guys, other restaurants, movie theaters, and the usual necessary services/shops within 5-10 miles....

We are in a very good location for exploring the Hudson Valley and the Berkshires Day trips are doable to New York (the train station is only 6 miles away) and Boston, parts of Vermont, and there are several ski centers nearby. We can provide suggestions and directions to some interesting places to visit, shop, or learn.
We have an S UV that would be made available for responsible drivers.

We can expand on this information once a sitter has been confirmed. + More info
House
Sitters need a car
Car included
High Speed Wifi
Mountain
Countryside
Responsibilities & Pets
The cats are indoor-only. They are fed and watered in the morning and evening. Litter needs to be scooped daily. Provide conversation and play time for Geordi (he'll be 8 on 3/30) and Eddie (31/2). Eddie is a bold rascal and sometimes totally lacking in common sense. He loves to go into anything that has a door, and he is especially intent (actually, obsessed) on going down to the basement. Geordi likes to sleep, and talk. Geordi has had some urinary tract issues but seems to be OK now. We will provide more detail upon confirmation if a visit to the vet is indicated. Our vet is just 2-3 miles down the road.

Bring in mail or packages, if any. We will stop the mail; if you think you'd like the morning paper we can keep the delivery going. Take trash containers to the street weekly. Check upstairs and down to make sure all is well and nothing is leaking, cracking, or freezing. (!) In short, general oversight and pet care....

More details will follow when a sitter is confirmed. + More info
Cat(s): Geordi is 9 years old, 8 years old, Eddie is 5 years old