Cozy Asheville, NC home available June 2019
Asheville, North Carolina, United States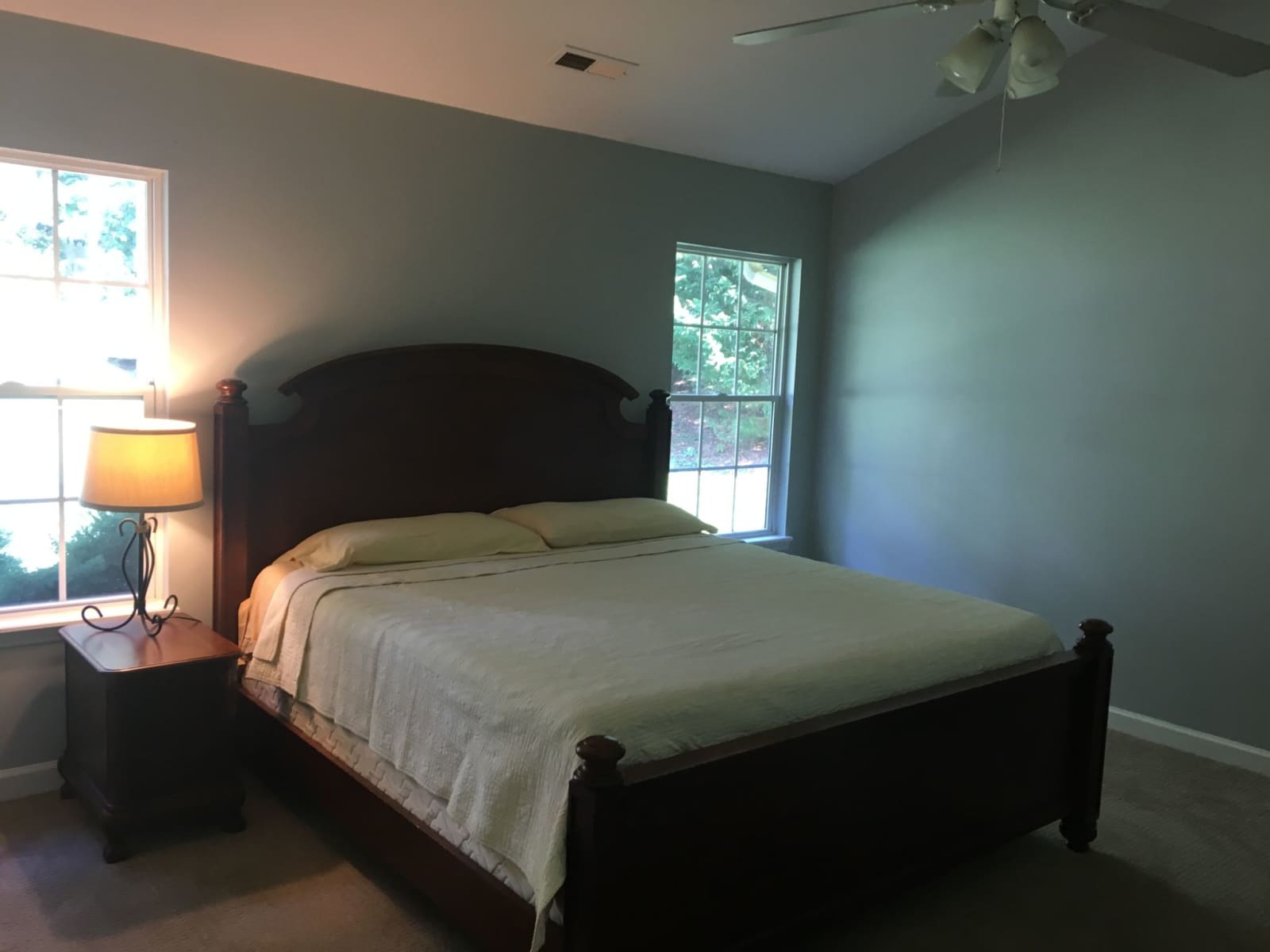 Pets
Dog
Introduction
Hi! I'm Cathy, a single mom with a lovely 14 year old daughter who is in the 9th grade. I work in the music business, and love to travel, read, cook, paint, and garden. We will be traveling in France and Ireland in June and are seeking a single or couple to mind our house and lovely sweet dog, Zola, while we're away.
Our Home & Location
We have a cute and comfy 3 bedroom/2 bath 1 level home with fenced back yard, garden spaces, hammock, and patio. Asheville is an extremely popular place to visit and is on the 'top' lists of just about every travel/food magazine there is. Our house is about a 5 minute drive from the city center, is on the bus route, and in a quiet residential area. While our street is somewhat busy, there are loads of fantastic walking areas, a beautiful lake, and many amenities (shops, several grocery stores, banks, hardware, restaurants, cafes, etc) all within just five minutes drive.
Asheville is known for it's 30 (and counting) breweries and distilleries, amazing food scene, music and arts communities and outdoor activities like kayaking, hiking, camping, climbing and fishing all surrounded by the beautiful Blue Ridge mountains....
Our house is 3 comfortable bedrooms - a master with large master bathroom (separate shower and bath), and two additional bedrooms (one is my daughter's, the other is a guest/office), and additional bath. There is a fully stocked eat-in kitchen and walk in pantry, dining room, laundry and garage (which we mostly use for storage). While not extravagant, our home is very comfortable, cute, quiet and convenient to anything in the area. We have a large fenced backyard (which is maintained) and a dog-door so that our dog, Zola, can let herself in/out. + More info
House
Sitters need a car
Car included
High Speed Wifi
Family-friendly
Mountain
City
Responsibilities & Pets
Our dog Zola is a delightful, sweet, funny, full-of-personality cockapoo. She has never met a stranger and after just a few minutes, she will be your best friend. She is a snuggler and fruit stealer (her favorite snacks). Unfortunately, she has one mostly-collapsed lung and has to be on some medications for it so we need someone who can give Z her meds twice a day (there are two medications and a vitamin). We give her a bit of peanut butter with them and she snarfs them down so it's no worries there and takes about a minute each time, if that. Because of the collapsed lung, and because she is black, in the summer weather, the heat makes it much more uncomfortable for her so she can't really be in the bright sun, hot cars, midday walks, etc. and mostly needs to stay indoors in the AC during the hot weather of summer. She LOVES her walks though so we usually reserve those for very early morning or sunset or after. Other than mealtimes and a daily short walk, she'll be content to hang out in the cooler environs of the house and with her 'people', which will be you for the duration of your stay.
Dog: Zola is 7 years old (Cockapoo)