Mountain cottage with 3 dog friends and some chickens
Boone, North Carolina, United States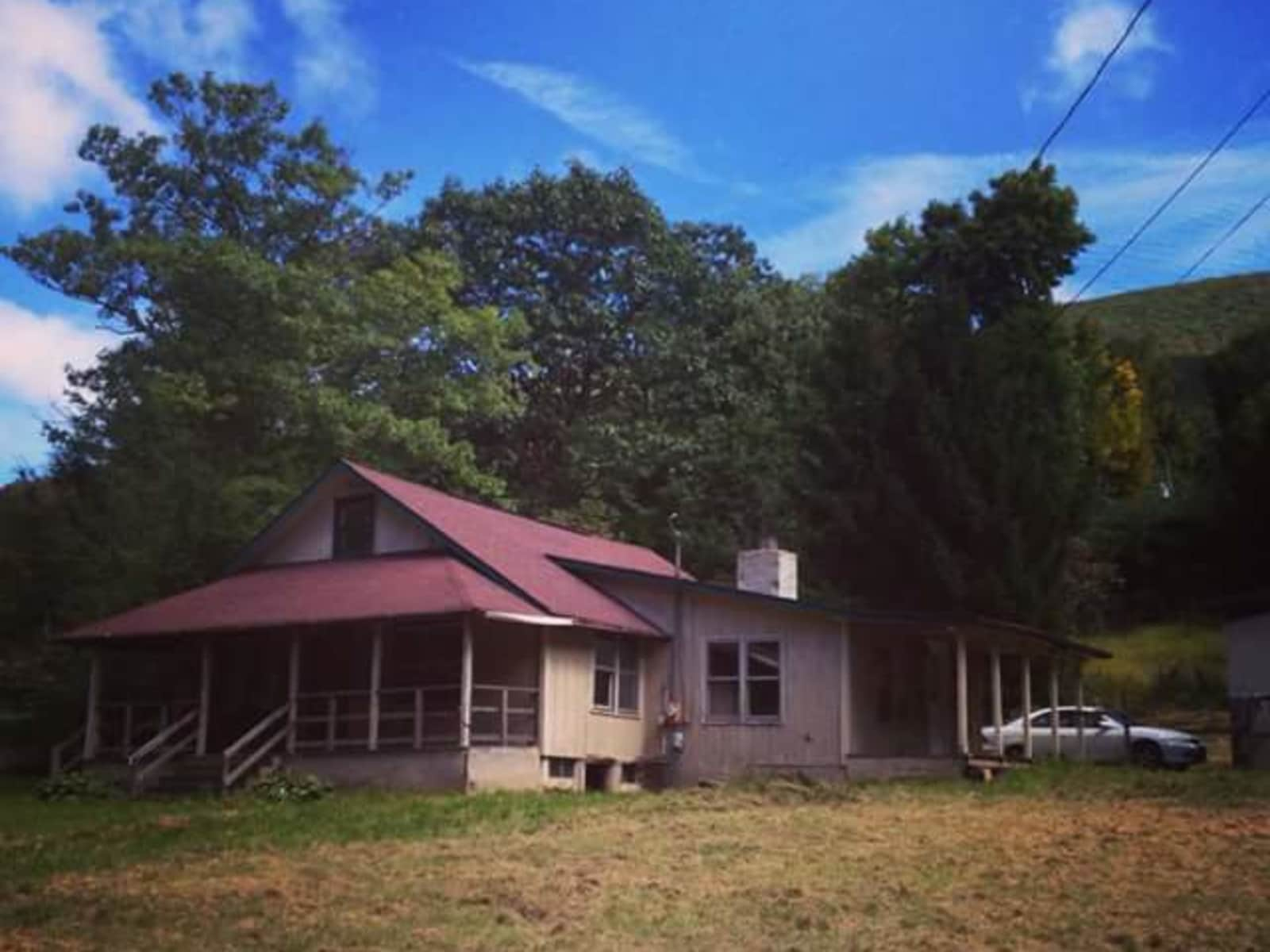 Pets
Dogs
Poultry
Introduction
I am a school teacher and amateur homesteader living in the mountains of North Carolina in a unique mountain cottage one mile from Elk Knob state park and 15 minutes from Boone, NC. My three dogs and small flock of chickens would love a hiking/biking/climbing/mountain-loving sitter. If you love dogs, the mountains, and the simple life, then this would be a great fit for you.
Our Home & Location
Boone, North Carolina is a mecca for outdoor activities in the southern Appalachians. We live about 15 minutes north of Boone. There is a state park with a stunning hike just a mile away and lots of other outdoor areas within an hour drive including Linville Gorge, Grandfather Mountain, and the Blue Ridge Parkway.. This is a great place for those who love to hike, rock climb, mountain bike, etc. The cottage is about 100 years old and it's on a nice sunny acre of property. There is a fire pit in the backyard, a garden, apple trees, and a fenced-in yard.

Things you'll love about my home:
Building a bonfire in the firepit
Enjoying the cool mountain breeze in our beautiful valley at 4,000 ft
Spending time in a creative, colorful, and unique home.
A quick 1 mile drive from one of the most popular and beautiful hikes in the High Country
Going for a drive on the Blue Ridge Parkway (access 20 min away).
15 min trip to enjoy downtown Boone, NC
Sitting on the porch enjoying your morning French-press coffee
Taking the bike and riding around historic Todd, NC and the New Rive...

Some important notes:
*I have WIFI but only Verizon phones get service here. If you have Sprint/Att, you'll have to rely on email or other internet-based communication while you're here.
*My home does not have some modern conveniences including: microwave, TV, dryer , AC , or electric coffee maker.
*There are neighbors even though you can't see them in the photos.
*If there is a date that you would like to stay at my house that I don't have posted, let me know! I have a guest bedroom and I'm open to people staying for longer dates then I have posted, or different dates. Feel free to make suggestions. + More info
House
Sitters need a car
High Speed Wifi
Family-friendly
Mountain
Countryside
Responsibilities & Pets
Feeding, playing with, and letting the dogs out for breaks. They have a fenced-in yard so exercising is generally just letting them run around the yard. The big dog jumps the fence so he needs a short walk each day, or you can hike with him. They are good dogs and easy to care for but they can only stay home for a maximum of eight hours by themselves.

The chickens need water and food, and to be let out in the mornings and put away in the evenings. They are kept in a chicken run so you don't have to touch or interact with them. If you like eggs they usually make about five a day.
Poultry: Chickens, Small flock of 6 kept in a chicken run. They need food and water and to be locked up at night and let out in the morning.
Dog(s): Nanook is 7 years old (Mix-breed), Mazie is 3 years old (Mix-breed), Betty is 2 years old (French Bulldog)