3 Cats and 1 Dog Looking for New BFFs
Graham, North Carolina, United States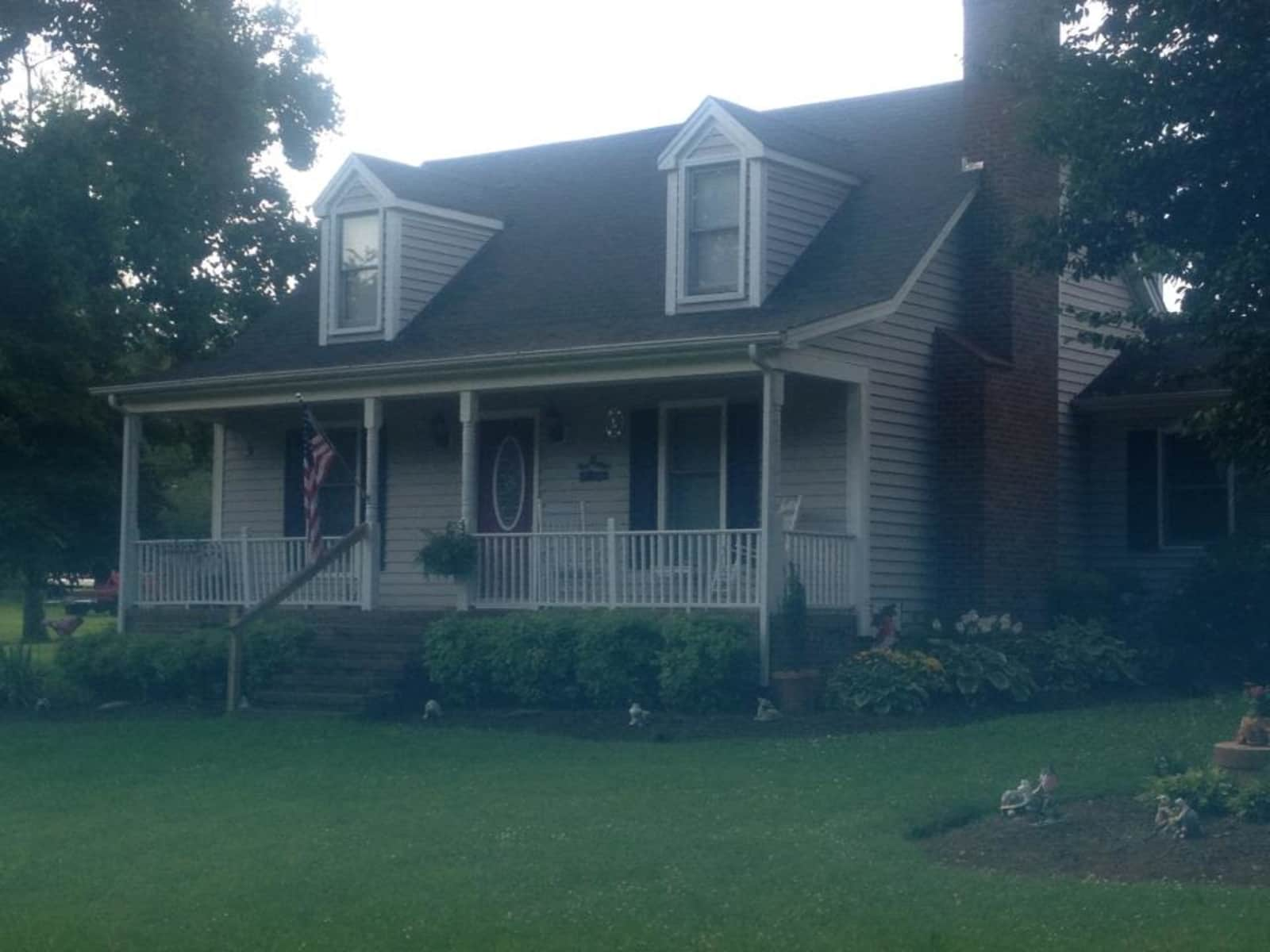 Pets
Dog
Cats
Fish
Introduction
My spouse and I both work from our home which we share with her mother, 3 cats and 2 dogs. We are hoping to find a trusted sitter who can stay with the fur babies on those rare occasions that all 3 adults are gone. We love to go camping and to craft fairs. We are a loving and accepting family who values heart above all else.
Our Home & Location
Our house is only 3.5 miles from downtown Graham and I-85, but seems to be more rural. We live in a lovely, quiet neighborhood of older homes, each situated on about an acre of land. We have a fenced backyard, and beyond that is pasture land. We often see the cows and feed them hay over the back fence. Inside, the living area/dining room/kitchen/master bedroom are downstairs with a guest room and private bath located upstairs.
House
Sitters need a car
High Speed Wifi
Responsibilities & Pets
We actually have 2 dogs, but only 1 would be home during the sit period. Our larger dog does better going to the kennel. Sydney, the smaller dog, would require a pill that is wrapped in a bite of cheese and given every morning at least an hour prior to her breakfast. The pill is for her seizures, which have been few and far between since she started on the Denosyl. Brooke is an indoor/outdoor cat who requires very little supervision, just feed her and make sure she is in the house at night. Giggles is strictly an indoor cat, who requires minimal care. Smeagle, our oldest cat, is also strictly indoor. He is diabetic and requires insulin injections twice a day. He doesn't mind them at all and thinks he is a dog!! The cats all have a litter box that would need to be scooped daily. We have a small 10 gallon aquarium in the dining room with a mixture of tropical goldfish. Our sitter would just need to drop a few flakes into the tank one time per day.
Fish: Indoors, Tropical aquarium
Cat(s): Smeagle is 17 years old (Rescue cat), Brooke is 11 years old (American Shorthair), Giggles is 12 years old (American Shorthair)
Dog: Sydney is 9 years old