Designer Decorated Lake House
Cary, North Carolina, United States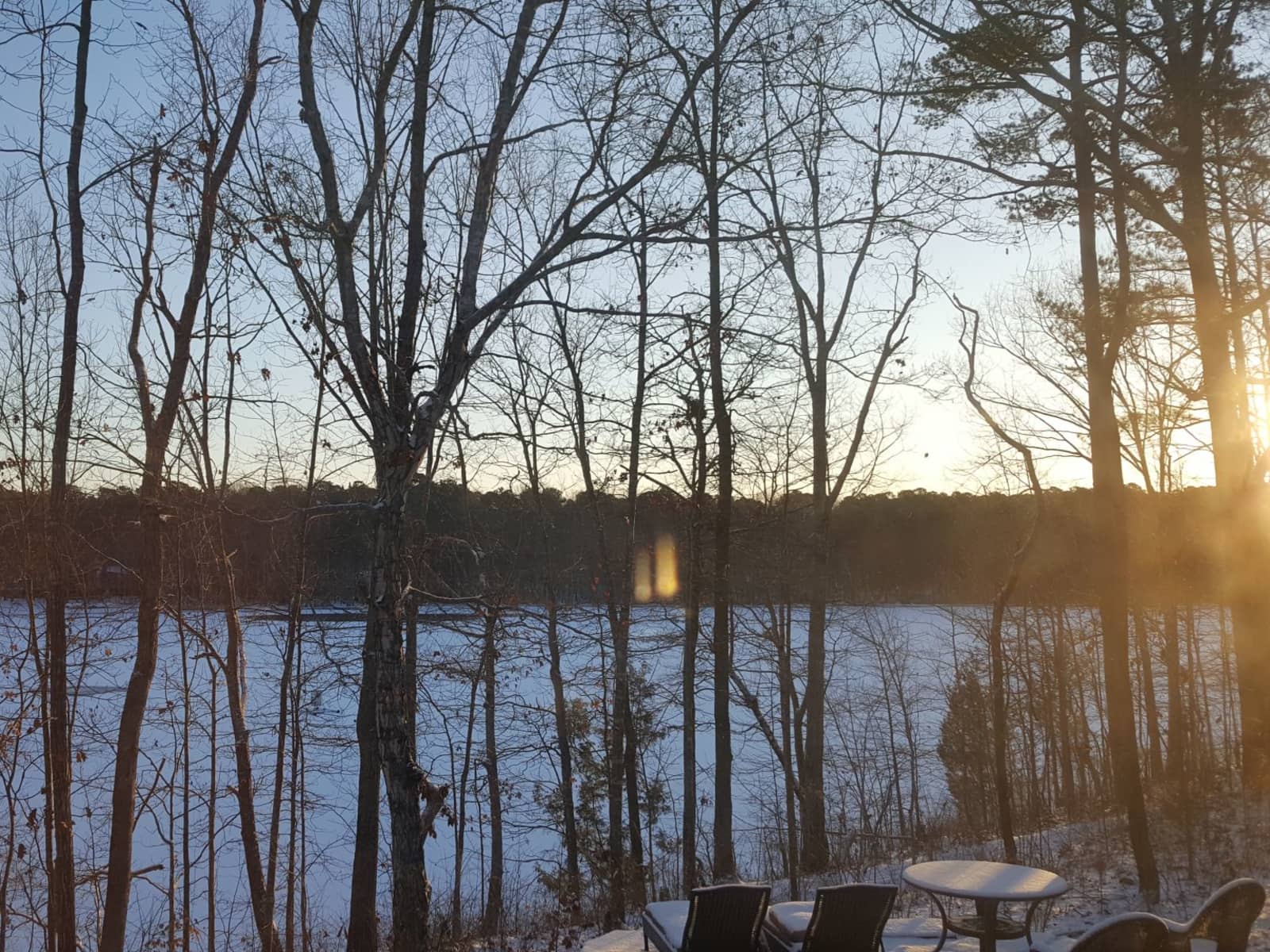 Pets
Cat
Introduction
Hi! We're empty nesters and, while we have plenty of friends and family near us who will care for our cat while we're out of town, we really prefer to have a sitter to spend time with him. Bowie came to us as a foster cat and won us over . We later found out he's a Turkish Van, and he definitely portrays all the typical characteristics, from his huge plume of a fox tail to his love of water. He's a sweet cat, loves to be near you, but not on you. Very well-mannered and easy.
Our Home & Location
Our home is on Bond Lake park: our back yard ends in the trail that goes around the lake. An easy walk from the park's Lake House, which includes rentals of kayaks, sailboats, and paddleboats. Wonderful lake for fishing, birdwatching, walking, and biking both rough and paved trails.

I work from home in an office overlooking the lake and our home is equipped with fiber-to-the-curb high-speed internet, as well as Google spots to extend the wireless throughout our indoor and outdoor spaces. Our huge TV has netflix, fubo, showtime, and HBO.
Responsibilities & Pets
Feed Bowie twice a day, let him onto the screened porch while you're home during the day. Make sure he has water on the porch as well. Clean litter as needed. Water plants once a week if we're gone for a longer period of time. Ensure the house is locked at all times when you're out of the house.
Cat: Bowie is 5 years old (Turkish Van)