Portland pets and home
Portland, Oregon, United States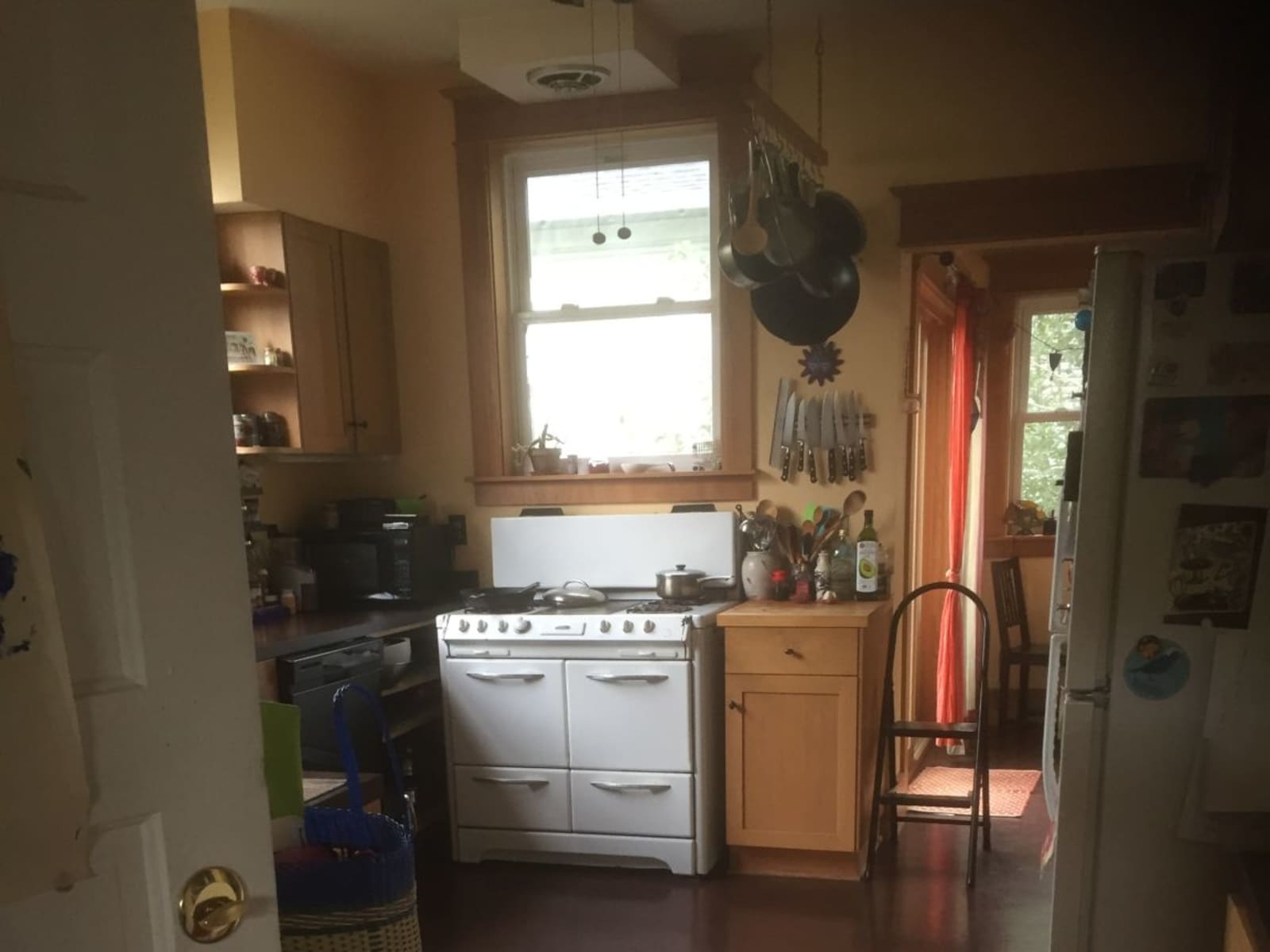 Pets
Dog
Cats
Introduction
Hi! I️ am an elementary school ESL and Special Education teacher. I will be heading out to camp and then serve on a Vipassana meditation course in Washington state for these days. I need someone to care for my home, my two cats and small, friendly dog, and water my garden while I am away. My house reflects the many journeys my daughter and myself have taken, mostly to Asia and Central America. We have hosted couch surfers from around the world and love the idea of exchanging a great home to stay in for Home and pet care while we are gone. Please note that my home is smoke, alcohol, and drug free.
Our Home & Location
My home is located in NE Portland, right between the Alberta arts district and N. Mississippi. Both are home to many great restaurants, food carts, and artsy boutiques. Both of these areas are about a 15 min walk. We are even closer to N. Williams which also has some great restaurants and shops.
There are several bus lines running close to the house so it is easy to get downtown in about 20 minutes....
Portland is a fun city with lots of great food, art, and hiking in parks within the city limits.
My house has a finished basement, main floor with kitchen, eating area, and living room with big windows. On the second floor are three bedrooms( mine, my daughter's, and our guest room which has a double futon couch/ bed), and a bathroom. We have a fenced backyard and open front yard.
We have close friends across the street who know our home and pets well and are happy to help if there are any problems.
My home is also home to a weekly group meditation in the VIpassana tradition of S.N. Goenka on Thursday evenings fro 2 hours. I cohost this sitting with a friend who usually comes over and hosts if I am out of town.It is possible that we might cancel the sitting during this time period, depending on the comfort level of the housesitter and my friend's availability. Because I host this sitting, my home is alcohol/drug and smoke free, and I would want to it to remain so while I am away. + More info
House
Basic Wifi
Family-friendly
Mountain
City
Responsibilities & Pets
Our dog is a sweet 15 lb poodle mix. He loves to cuddle. He is very easy to care for. He needs to be let out in the backyard and fed 1st thing in the morning, and again the evening. He'd also love a few walks. The kitties just need to be let in and out. They have an automatic feeder which needs to be checked, and of course all three need fresh water when they run out.
Cat(s): Moonlight is 14 years old, Isa is 15 years old
Dog: Sammy