Take care of my beautiful, loving Sphynx Charlie while enjoying all Portland has to offer
Portland, Oregon, United States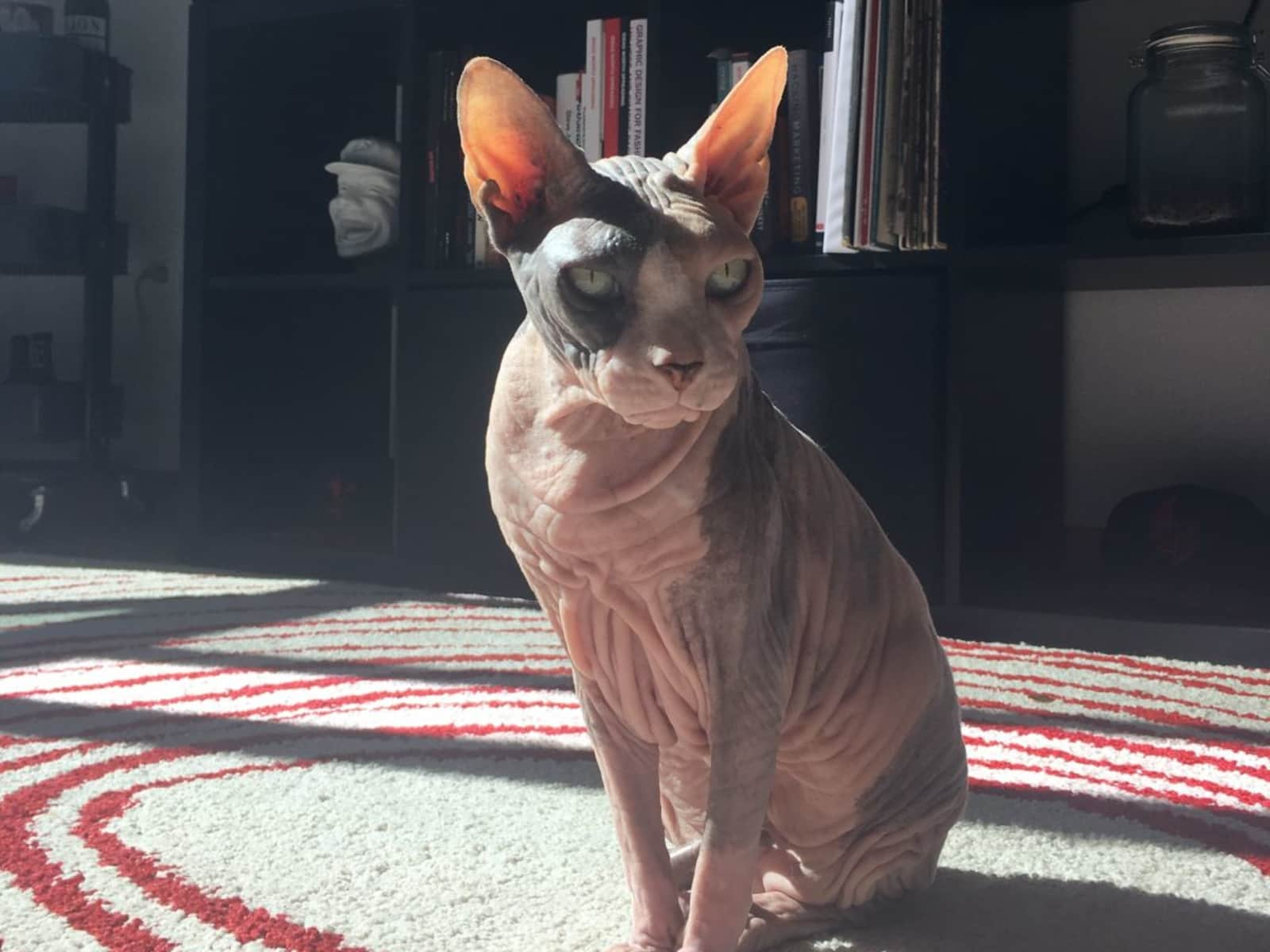 Pets
Cat
Introduction
Want to meet the sweetest, most loving cat you've ever encountered? Come stay at my place in the heart of Portland for while I'm out of town. I need someone that loves cats, especially unique breeds, such as my Charlie, who is a Sphynx.
Our Home & Location
I'm in an access controlled, modern one bedroom apartment on the third floor of a building in the heart of Portland. My apartment features in-unit laundry, full kitchen, stand up shower, hardwood floors, beautiful views of the Portland West Hills, Wifi, and a memory foam mattress.

There is ample street parking available in the vicinity....

Located near the Convention Center, Moda Center, Doug Fir Lounge, Sizzle Pie, and I-84 so you can get anywhere quickly. + More info
Apartment
Disabled access
High Speed Wifi
Mountain
City
Responsibilities & Pets
Quite simply, I need someone to take care of Charlie. Food, water, and litter is all she needs from a sustenance perspective. She is a bit needy socially. If it was up to her, she'd spend all day on someone's lap. That's certainly not what I'm requesting, but I'm looking for someone who can give at least an hour of lap time per day and is not afraid to snuggle with her at night.

A couple things to note about Charlie. She is a Sphynx, which are incredibly social creatures. They also are very vocal. Charlie's meow is a bit loud but is normal for her breed. Also - Sphynx's are known as "oily". Since she has little to no fur, her oil production sits on her skin which she can't keep up with when bathing herself. In other words, if you're wearing white or light colored pants and she hops on your lap, they'll be dirty when she leaves. This is typical for all Sphynx cats but I need any housesitter to be aware and comfortable with that as she does ask for an require lots of attention.
Cat: Charlie is 12 years old (Sphynx)