Gresham Gem, Walker's Dream Location- 20 minutes from Downtown Portland, OR
Gresham, Oregon, United States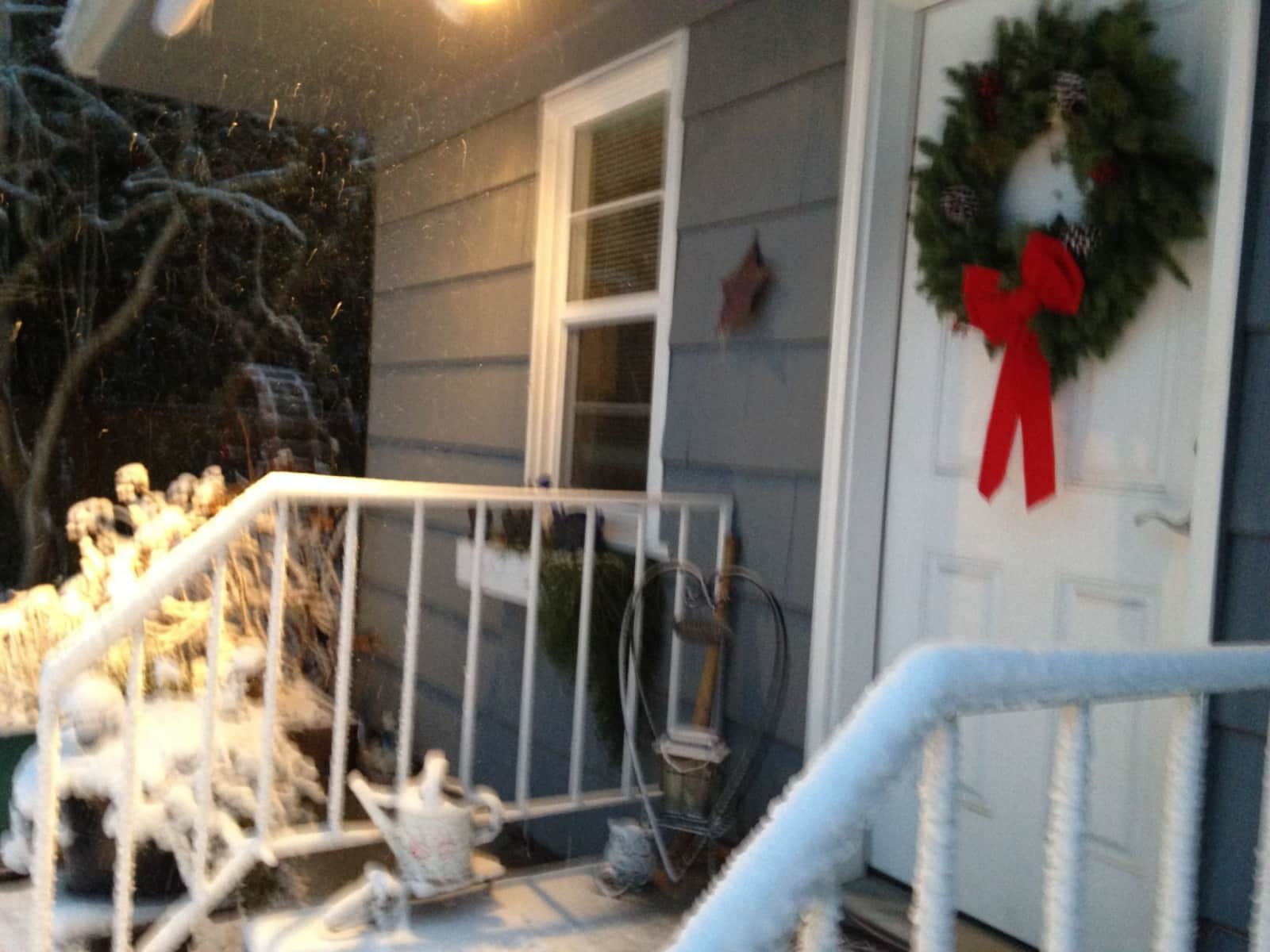 Pets
Dogs
Cats
Introduction
Hello- We are Terry and Christine-two retired over 60 year olds that love our furry family! Our pets are Ruby-a female miniature long haired dachshund, Marley-a male *tweenie smooth short haired dachshund, Della-a female medium haired calico cat, and Dolly-a long haired calico cat. (*tweenie is not a mini and not a standard size- "in-between"= tweenie). All of our pets are from Rescues or the Humane Society. Marley and Della are super friendly and comfortable with just about anyone. Ruby and Dolly are more reserved and anxious and need someone who can be patient with their anxiety. The dogs are 4 years old and the cats are 9 years old. Della and the dogs play and sleep together-Dolly is a loner, with regular visits from Della.
Our Home & Location
Our home was built in 1945, and is a small two bedroom, two bathroom, two story. Along with a fenced front and side yard, we have a big deck off of the kitchen, facing the backyard. We have an attached to the house "catio" for our kitties to allow for safe outside time. They are strictly indoor cats. Our yard is fenced for the dogs, giving a secure outside environment. A cement ramp to our front door makes bringing in groceries, etc. easy! We are within five minutes walking distance of Downtown Gresham- a quaint old fashioned area of shops and eateries. There is "Main City Park" with a beautiful Japanese garden, along with the Springwater Trail walking and biking path. We have bikes available for a male and female. You may ride all the way to Portland on the trail! Then there are all the wonderful attractions of Portland-the bridges, breweries, restaurants, museums, parks, and more! All within a 20 minute car ride or accessible from the MAX line. Mt Hood is 1 hour away, the beautiful Oregon Coast is 2 hours away.
House
Disabled access
High Speed Wifi
Beach
Mountain
City
Countryside
Responsibilities & Pets
We have a pretty low maintenance home. If it is the summer, watering every other day is needed in hot weather. We have window boxes that have self watering systems-but even they need to be refilled every three days or so. Any other seasons-basically just enjoy!
Cat(s): Della P is 9 years old, Dolly McKitty is 9 years old
Dog(s): Ruby is 4 years old, Marley is 4 years old
Upcoming sitters
August 2019 | Karen Michele

April 2019 | Jim