Quiet home in Philadelphia with 3 cats
Philadelphia, Pennsylvania, United States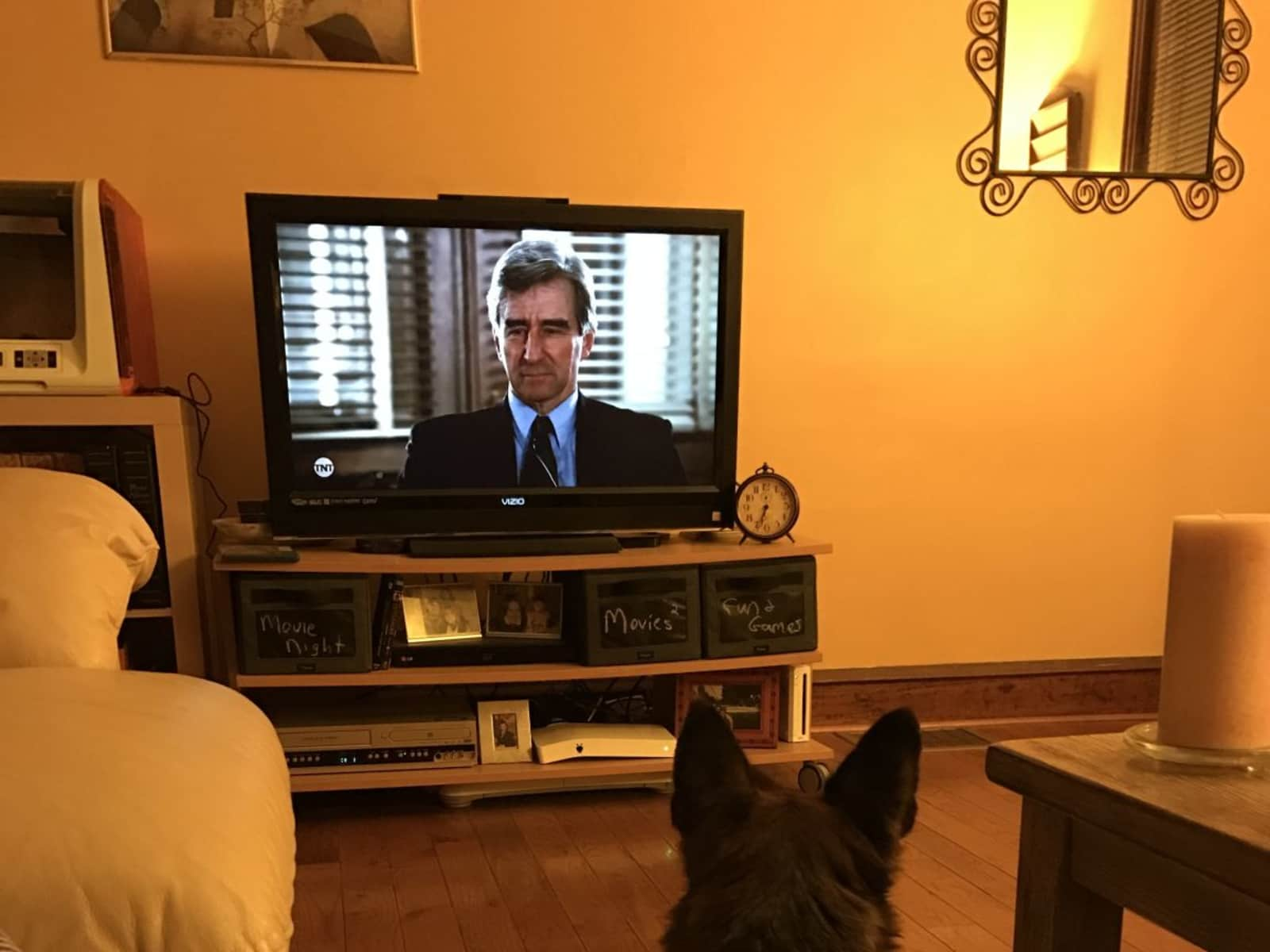 Pets
1 Dog
3 Cats
Introduction
I'm a high school English teacher and avid traveler. During the school year, I frequently open my home to traveling Couchsurfers from other states/countries and I always enjoy getting to know my guests while they explore Philadelphia. When I learned about this site, it seemed like a natural extension of that program, with the added bonus of allowing my pets to stay at home when I'm out adventuring.
Our Home & Location
I moved to Philadelphia from Cincinnati in 2016. I live in a lovely, quiet neighborhood near the Wissahickon River and near several parks. Philadelphia is a great town, and there are SO many things to do and see! I have a membership to the art museum, which I'm happy to share with guests, and there's ample public transportation nearby. I have a very comfortable guest room for you to enjoy, as well as a treadmill, rowing machine and pilates reformer that you can use, if so inclined. There's high speed wifi and full cable and Smart TV access in both the living room and guest room. Additionally, I have an adorable fenced in backyard with a barbecue grill, and a shaded front porch with a swing for reading and relaxing in the evening.
House
High Speed Wifi
City
Responsibilities & Pets
I have 3 indoor cats and 1 dog. The cats are pretty low maintenance - their litter boxes (located in the basement) get cleaned out every few days, and their food and water bowls need to stay full. Falco, the German Shepherd, requires a little more work. He needs to go out every few hours (although he's fine for up to 7-8 hours while I'm at work). He also needs exercise - there's a great dog park around the corner. I typically walk him there in the evenings and we play fetch for 30-40 minutes and then walk one of the trails around the park for 20 minutes or so. Other than that, as long as his food and water bowl are full, he's a happy boy.
Cat(s): Cleo is 13 years old, Quisp is 4 years old, Cocoa Puff is 4 years old (Ragdoll)
Dog: 5 years old
Previous sitters
December 2017 | Daniel

September 2017 | Charity

September 2017 | Charity

+ Show all previous sitters - Hide extra