Spend a few weeks in Philadelphia, Pennsylvania, USA!
Philadelphia, Pennsylvania, United States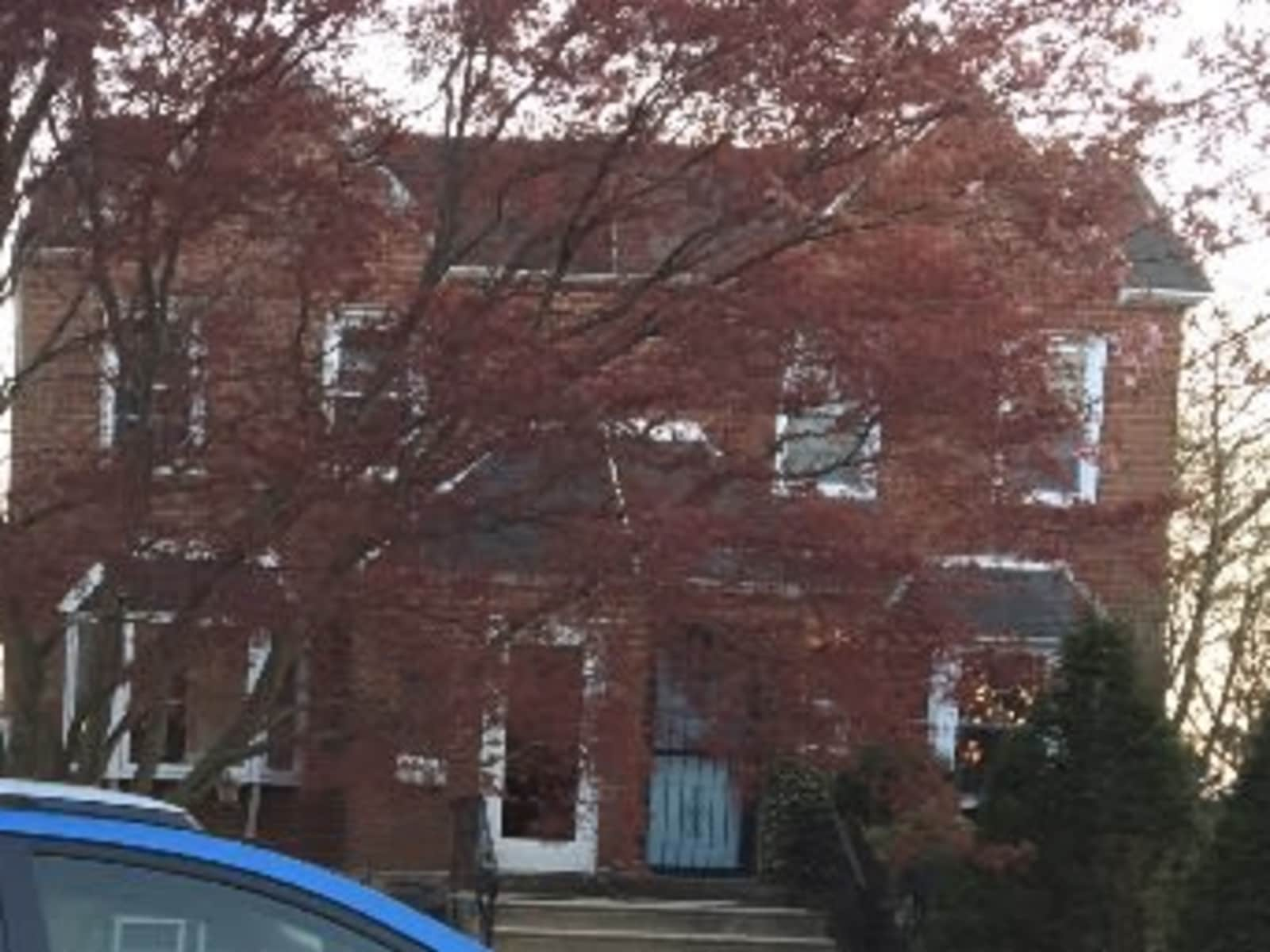 Pets
Dog
Introduction
Hi there! My name is Pam and I am a single, 40-something who lives on my own. I love to travel and take one or two big trips each year. In July 2019, I am headed to Australia and New Zealand! I used to teach children with special needs and now I help other teachers as a consultant. I have summers off and try to take advantage of that time. Please note that July in Philadelphia can be quite hot!
Our Home & Location
My twin home is located in Philadelphia, Pennsylvania in the United States. I have a 3 bedroom house, with beds in 2 of the 3 rooms (one queen and one full). Air mattresses are available as well. Singles, couples and families would be welcome. The house is not child-proofed so young children may be a concern. The house has window air-condition units on the first floor and 2 out of 3 bedrooms. There are ceiling fans in other rooms. Although my address is within the city boundaries, I am not downtown in Center City. My neighborhood appears more suburban to many however there is easy access to transportation. The bus stop is 2 blocks away and there are 2 train stations within 2 miles. Uber and taxis are also available without difficulty. The Philadelphia International Airport is approximately 45 minutes south.
Philadelphia is a historic city located between New York City and Washington DC. NY is less than 2 hours away and DC is around 3 hours by car. The Pocono Mountains are also about 2 hours away and some New Jersey beaches are only an hour and a half away. Lancaster County where the Amish live is also an hour and a half away. Philadelphia is a great city worth exploring but it is also a great jumping off point for the surrounding areas.
House
Car included
High Speed Wifi
Family-friendly
City
Responsibilities & Pets
My main reason for coming to Trusted Housesitters is my dog, Sadie. She is nearly 13 years old and is a really sweet girl. She's mostly Lab with some Collie mixed in (59lbs) and I've had her for 12 years, rescued from the SPCA. She's very gentle and is good around children and other animals. Since she is getting up there in age, I'd prefer to bring someone into my home rather than her going somewhere else. She's had a variety of dog sitters before and has never had any concerns. She will get anxious for a few days after I leave but bounces back quickly. Loud noises such as fireworks scare her but turning the volume up on the TV seems to help muffle the sounds. Inside the house, she is quiet and relaxed most of the time. While in the yard, she loves to bark! Since she is older now, she stays close to home, using the backyard for her business, however shorter walks are always welcome! She eats 2 times a day and receives a pill1-2 times a day which she will take by hand. My girl is spoiled and sleeps on the bed with me and is allowed on the couch. She's 13 after all!
The house responsibilities are minimal. Water a plant or two and turn the a/c and lights on/off when needed. Grass cutting and house cleaning are pre-arranged and will not be your responsibility....
Use of the car is included (Toyota Rav4) if you are comfortable. Please note in the US, we drive on the right side of the road (left side of car).
I have family and neighbors nearby who can assist with whatever you may need. + More info
Dog: Sadie is 13 years old
Upcoming sitters
July 2019 | James