Look after one dog in our house for much of November 2018
Providence, Rhode Island, United States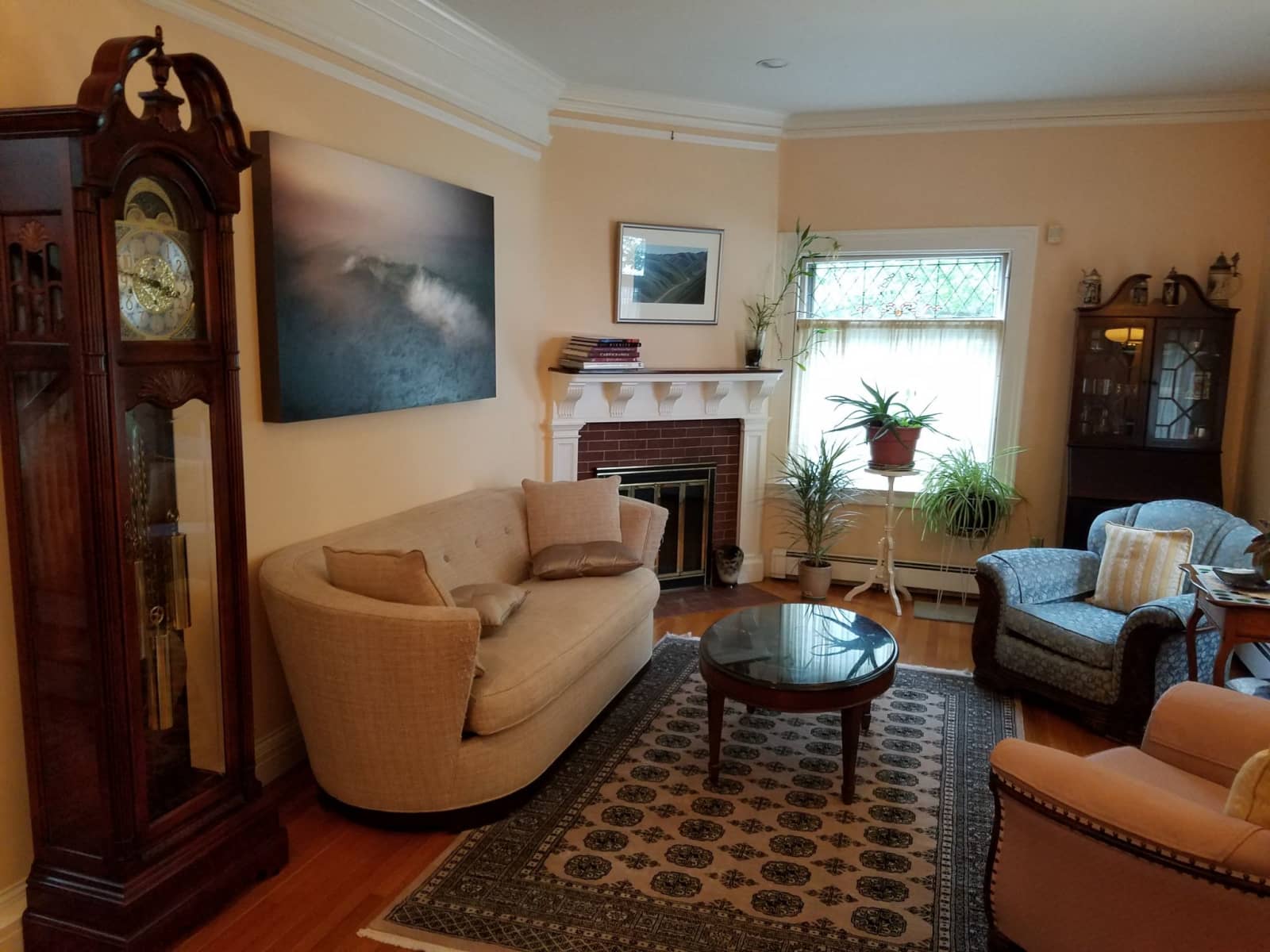 Pets
Dog
Introduction
My husband David and I live here with our one dog, Mikki. We're going to be gone much of November on a bike trip. I am a university professor and David works in energy conservation. We are looking for a person, or a couple, to enjoy staying in our home and to care for our dog. If we have a good match but you aren't able to be here the whole period, we might be able to arrange friends to take the dog part of the time. For the right person, our car will also be included.
Our Home & Location
This is a restored Queen Anne house from circa 1892. It is three stories, 3000+ sq feet, with a beautiful back porch and secluded backyard. House sitters normally take over our third-floor "in-law" apartment but use the bigger kitchen on the first floor. The house has high-efficiency heating and AC. The high-speed wifi works throughout the house and back porch. We have Roku streaming and cable TV, Amazon echo, and a home security system.
We are in the heart of the "east side" neighborhood and two blocks from the perimeter of Brown University. Our immediate hub, called Wayland Square, is like a small village with multiple coffee shops, two independent bookstores, several restaurants, drug store, shoe repair, bakery, and a short walk to Whole Foods and another excellent local grocery store. We're a half mile from the heart of commercial life at Brown - Thayer Street - with an art house movie theater, the university bookstore, and all the usual shops and eateries near a major university. We're also on a bus route that goes into downtown Providence.
House
Car included
High Speed Wifi
City
Responsibilities & Pets
Mikki is middle-aged poodle-terrier mix, a slim 16 lbs, and a very sweet dog. She is my emotional support animal and very well behaved. She needs to be walked several times a day and we're interested in her having company during our absence. By this I mean house-sitters who will not merely sleep in the house but be around during parts of the day, in and out. Mikki can certainly be alone. But not for more than a few hours at a stretch. Mikki eats one or more cans of dog food a day. (Can be spread to multiple meals if convenient but not required.) She can have dog treats throughout the day and evening. She goes on a walk about every 4 hours except overnight. She is good on long walks but some can be shorter "relief" walks around the block. Hold the leash around your wrist in case she suddenly bolts. Mikki will expect to stop, SIT, and wait at every single street crossing until she hears the "okay" command to cross when traffic is clear. She has separation anxiety and she will appear nervous when you come in from an absence. She will want to sleep in your bed but she doesn't have to. Please change the water bowl each day. She is well-liked in the neighborhood and Mikki has been called by some shopkeepers "the Mayor of Wayland Square."
Dog: Mikki is 10 years old