LF pet/housesitters on 5 acre homestead by Big South Fork
Oneida, Tennessee, United States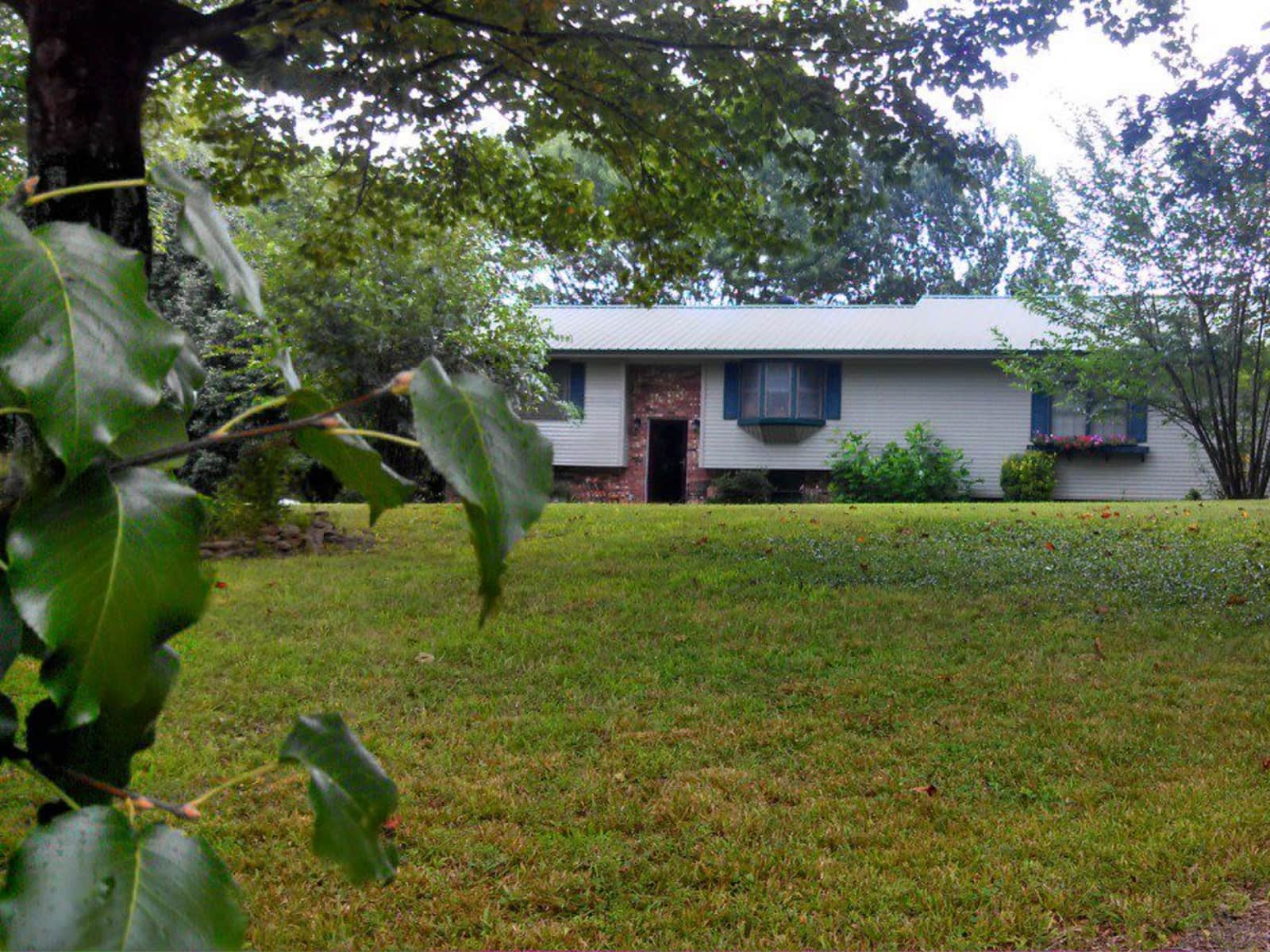 Pets
2 Dogs
Poultry
Introduction
Retired military couple enjoying the simple life with 2 beautiful dogs, Nadia (a Siberian husky) and Bella (a toy poodle.) We also have 6 free ranging, self sufficient chickens living in the barn. We live in a 2500 sqft home on a fenced/gated 5 acre homestead with a pond and a barn. We are 10 minutes from Big South Fork with beautiful trails along the river and though out the wilderness.
Our Home & Location
Located just 3 mi from Big South Fork (a national river/recreation area), our homestead is a 5 acre, semi square cleared lot with an approximately 100yd diameter pond (are able to fish out of it) and a small/medium sized barn. The home is a 2500 sq ft, split level home with 3 bedrooms/3 baths, washer/dryer, electric heat, natural gas cook stove, thermostatically controlled gas fireplace, large screen, wall mounted TV with HD antenna and Netflix. Living accommodations will be on the downstairs level. All utilities (gas, electric, water) are autopaid. Large deck (with new LP grill) and screened patio let's us enjoy the outside in comfort. Sloped back yard currently being reforested. 2 stall barn is currently used as a chicken coop and storage shed. 10 min to Big South Fork river access/park/camping area with a beautiful trail along it, 20 min to Kentucky border, 30 min to small gauge Scenic Railway, 40 min to Cumberland Falls (Niagara of the South)
House
High Speed Wifi
Countryside
Responsibilities & Pets
Take care of 2 inside dogs to include at least one extended walk/day. Pet food and water are left out in 5 gallon containers. Nadia is 14 yo and needs to be taken out more than normal for bathroom relief. Gather chicken eggs and ensure they have food and water. Bring in mail from mailbox. Enjoy the outdoors...
Poultry: Chickens, 6 laying (3 Comets/3 White leghorns) hens located in barn. Hens free range and are left with open access to coop so don't have to open or close coop door every day. Property fenced and gated. Can't let Nadia off leash cause she's a husky and likes to roam. Bella is a little skittish so would be hard to get her to come back in if let off the leash.
Dog(s): Nadia is 15 years old (Siberian Husky), Bella is 4 years old