Two cats and an older Cairn terrier looking for new friends.
Knoxville, Tennessee, United States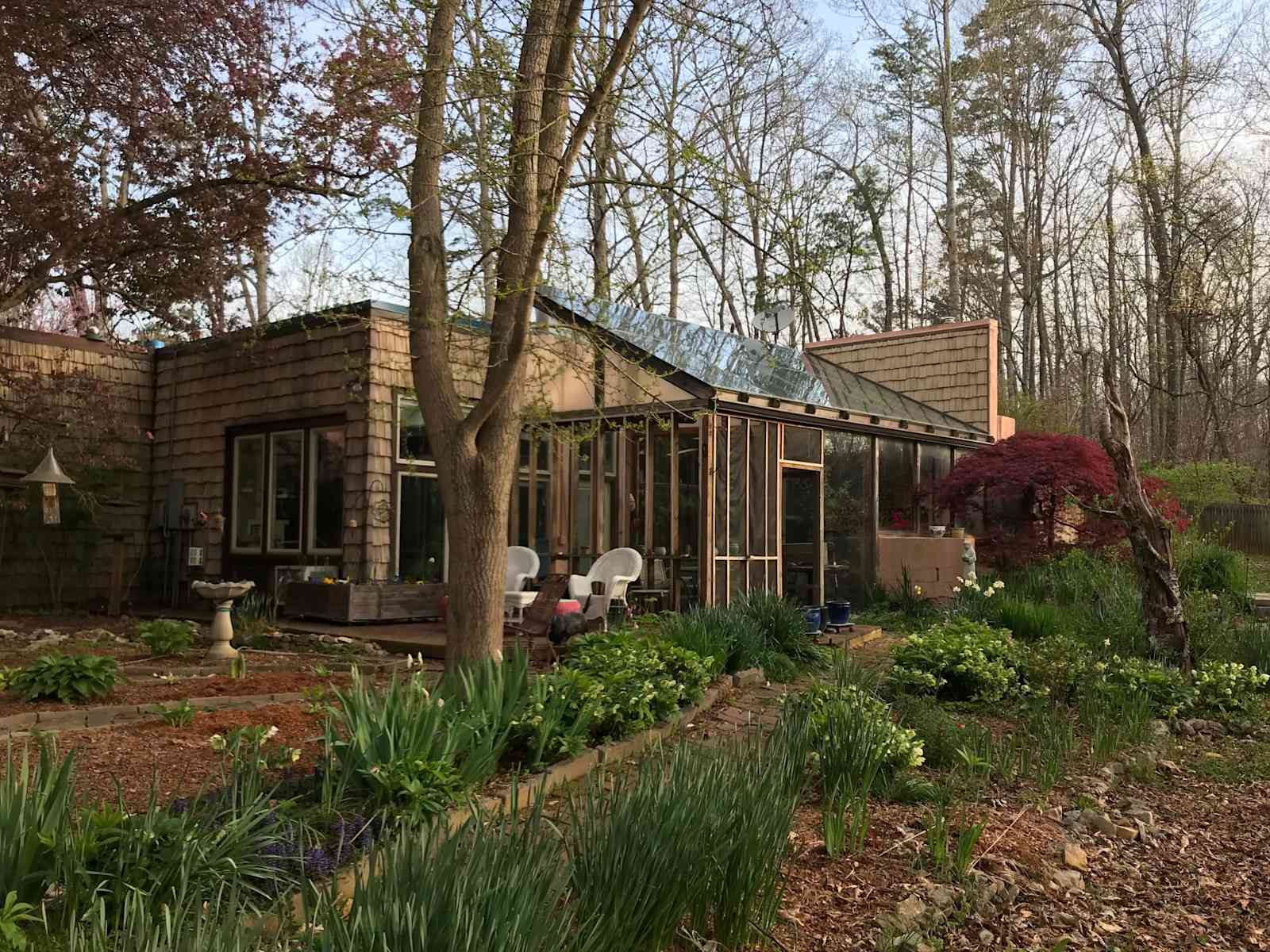 Pets
Dog
Cats
Introduction
Hi! George and Sue Bernard here. We are a recently retired social worker and Registered Nurse looking for opportunities to travel more frequently. We have been home owners for over 40 years and have had animals as family members for all of our life together and as children. Caring for and observing area birds and wildlife are important to us also. We try to practice a sustainable lifestyle to protect and preserve the earth and it's varied inhabitants. Our home is off the road in mixed forest woodland that is home to many birds and critters.
George is a gardener, reader and supporting partner for Sue in all her craft endeavors....
Sue is a weaver of cloth and baskets, quilling artist, bead and jewelry artist who keeps an Etsy shop and has a website coming soon. + More info
Our Home & Location
Our home is located about 10 miles from downtown Knoxville about 2 miles off I-40 exit 498 (Strawberry Plains Pike exit), in a rural setting off the road in 10 acres of woods. It is on a curvy back road, up a long concrete driveway. The house is an one level earth-sheltered structure with gardens around it and on the roof. Recently re-roofed, the roof gardens are a work-in-progress at this point, but we are dry and secure inside! If there are vegetable plants still producing on the roof please pick and eat them.
The house has a master bedroom with a Sleep-Number adjustable king sized bed. There is a twin-sized daybed in the sitting room and a large bathroom between these two . Laundry facilities are in a closet space in the bathroom. There are two deck areas, one on the north side of the house into the woods and the other on the front of the house overlooking the shade garden and bird feeders. A screened porch on the front of the house serves as the entryway and has a small dining table. The greenhouse( or conservatory) opens off this porch as well as the front door to the house. The dog and cat doors open from the sitting room to the greenhouse then through the pet door in the greenhouse to the screen porch and out.
A car will be needed to get around the area as public transport is limited to the Knoxville city limits . The Knoxville airport is about 30 minutes drive from the house. Car rental facilities are there or in town. Or we will leave the key for the 2006 Prius for you to use if needed.

Above the free-standing garage is Eleanor Jane Studio, a craft space named for George's mom. It houses some of Sue's craft tools like floor looms, beads, basket molds and such. There is a screen porch on the studio deck too. If you are a crafty person let me know, maybe you can make something to take home from Tennessee while visiting our place. Both house and studio are wheelchair accessible, though the brick walk to the front of the house is bumpy and ramp to the studio is steep....

There are multiple restaurants, some with music venues, in downtown Knoxville as the older parts of our little city are revitalized. Market Square, the Old City, and Happy Holler are all food, craft-brewery and music destinations within about 15 minutes from our house. The "first Friday" of each month is a downtown Knoxville phenomenon with open galleries, restaurants,and entertainment galore.
Zoo Knoxville is a vibrant place with ever-growing natural habitats for its occupants. It is only about 15 minutes from the house. Knoxville Art Museum is situated on the 1982 Worlds Fair grounds near the University of Tennessee and has great permanent exhibits as well as traveling ones.
The city has quite a few greenways for biking and walking. Ijams Nature center on the Tennessee River is a really nice local park venue and learning center.
The Great Smoky Mountains National Park is about an hour away depending on traffic. Many great day- hiking trails, historic drives, wading streams and such in the park. Fall foliage drives should be ideal in late October and early November.
For those who want a quintessential American experience, Dollywood in in Pigeon Forge, is on the way to the Smokies. The tourist and craft town of Gatlinburg is in the area too. + More info
House
Sitters need a car
Car included
Disabled access
High Speed Wifi
Mountain
City
Countryside
Responsibilities & Pets
Morning duties:
1. Top off dry cat food in bowl on the counter as needed. Cat treats can be given if the cats are around at the time.
2. Outdoor critters get fed. we will leave specifics in house and on food bins in the greenhouse. Birdfood, cat food, peanuts and dry kibble are put out.
4. in summer check levels of hummingbird food in feeders and clean and refill from solution marked for this in the refrigerator.
5. Give Josie her AM pills in chicken, container in refrig. And feed her. Instructions provided.

Late afternoon/early evening:
1. Walk with Josie. We'll leave directions to the local soccer park less than a mile away that she likes.
2. Check cat food levels, give treats if requested by cats.
Note: As you may have noticed we don't mention litter boxes as the kitties prefer to do their private business outside. They are rescue kitties who have always had outside access and do stay close to the house..
3. Josie pills and food .
4. Out door critter food time too. If you sit at the table by the front window you may get to see the raccoon(s), possums, feral kitties and birds.
Cats may be stand-offish at first but will come around. Lucy is more people friendly than Rusty. Both talk. Both may join you at some point during the night.
The cats have a pet door in the back of the house and front (thru the greenhouse).
May need to water plants in the greenhouse and decks if droopy. Vegetable plants and flowers on the roof have drip irrigation on a timer.
Cat(s): Lucy is 8 years old (American Shorthair), Rusty is 7 years old (American Shorthair)
Dog: Josie is 13 years old (Cairn Terrier)