Resort-like home in Austin
Austin, Texas, United States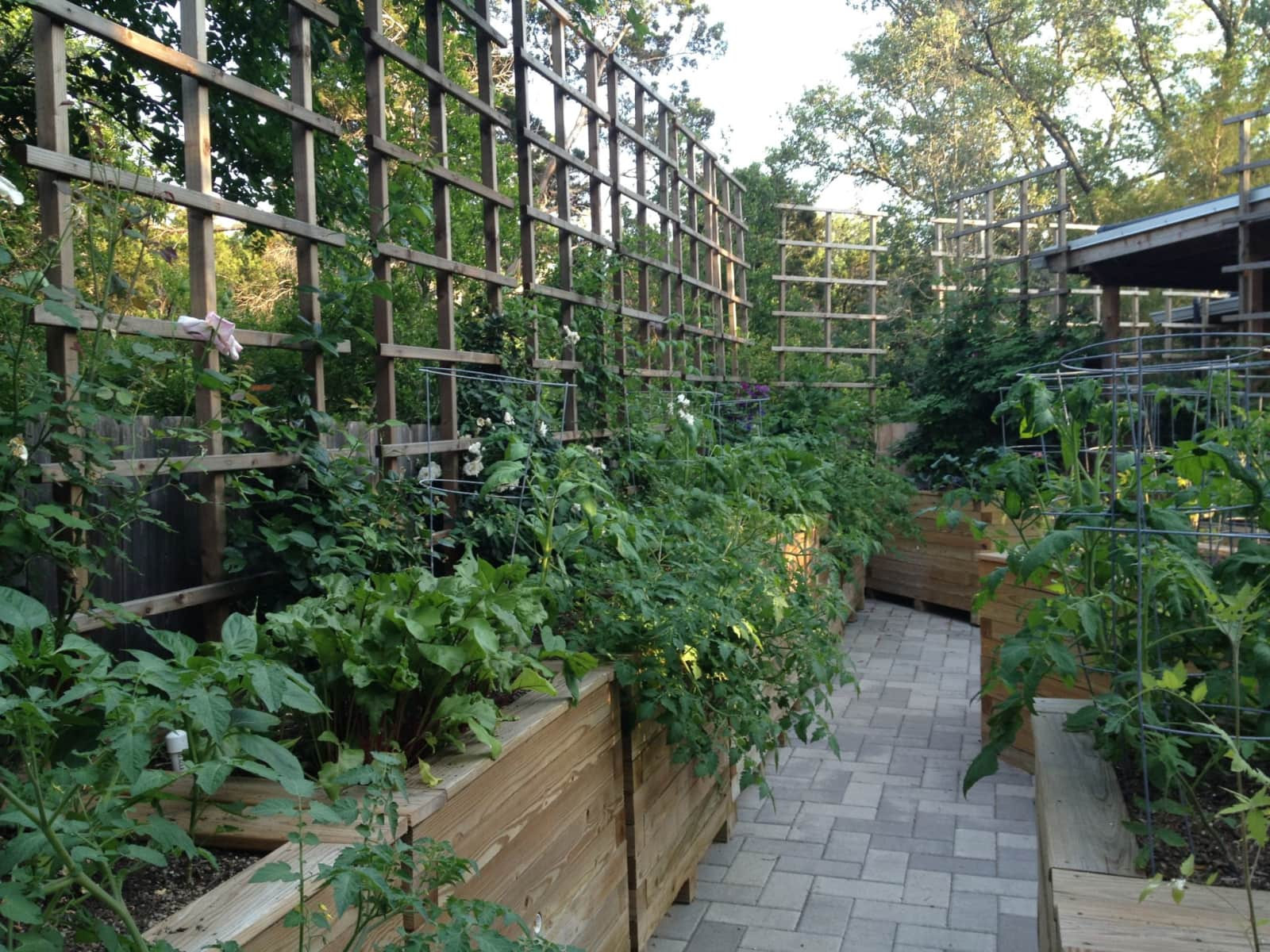 Pets
Dogs
Introduction
We are a semi-retired couple with two Bedlington terriers — and sometimes our grown daughter's Bedlington as well.
Our Home & Location
Our house has 2 bedrooms and 2 bathrooms available to sitters. It is in the close-in suburbs in the rolling hills on the west side of Austin, Texas. There is no public transportation. There is off-street parking for your car. The drive to central Austin is 10 minutes, and a rideshare to get there costs roughly $15 dollars. The spectacular Texas hill country, offering hiking, cycling, kayaking, swimming, and other outdoor activities, is just to the west. Our neighborhood is wooded, leafy, secluded, and very quiet. The house is spacious and comfortable, with two stories and central heating and air conditioning. Full amenities include wifi, large kitchen, laundry, and two televisions with Apple TV. The outdoor space includes a large, private fenced area (convenient for the dogs, with dog door) with beautiful shade trees and a two-level shaded redwood deck with seating area, dining area, pool, hot tub, sunloungers, and heated outdoor shower. The house is not suitable for people who are unable to use stairs. And although we love kids, we have some fragile art and objects and the house is not childproofed--and thus young kids are probably not a good idea (infants and older kids okay).
House
High Speed Wifi
Family-friendly
City
Countryside
Responsibilities & Pets
Our dogs include grande dame Juno (female, 14 years old) and still puppy-ish Mars (male, 3 years old). Sometimes we have our granddog Plum (male, 7 years old). All three are Bedlington terriers. They are not very well trained but are sweet and fairly easy to manage. They weigh 15-22 pounds. They are not trained off leash and must be on leash when off our property. They get two walks a day on our road (quiet, with 3/4 mile loop, private greenbelt) and are fed once a day. They are okay (not thrilled, but okay) with being left alone for several hours at a time. Juno gets medication 3 days a week (a pill) and takes it well.

Other responsibilities include bringing in daily mail and newspapers and packages, if any. Possibly some light watering of outdoor plants in hottest months. For longer visits in warmer weather, some simple pool maintenance would be required—adding chemicals and running the sweeper—training/instructions provided.
Dog(s): Juno is 15 years old (Bedlington Terrier), Plum is 8 years old (Bedlington Terrier), Mars is 4 years old (Bedlington Terrier)