Little Yellow House
Austin, Texas, United States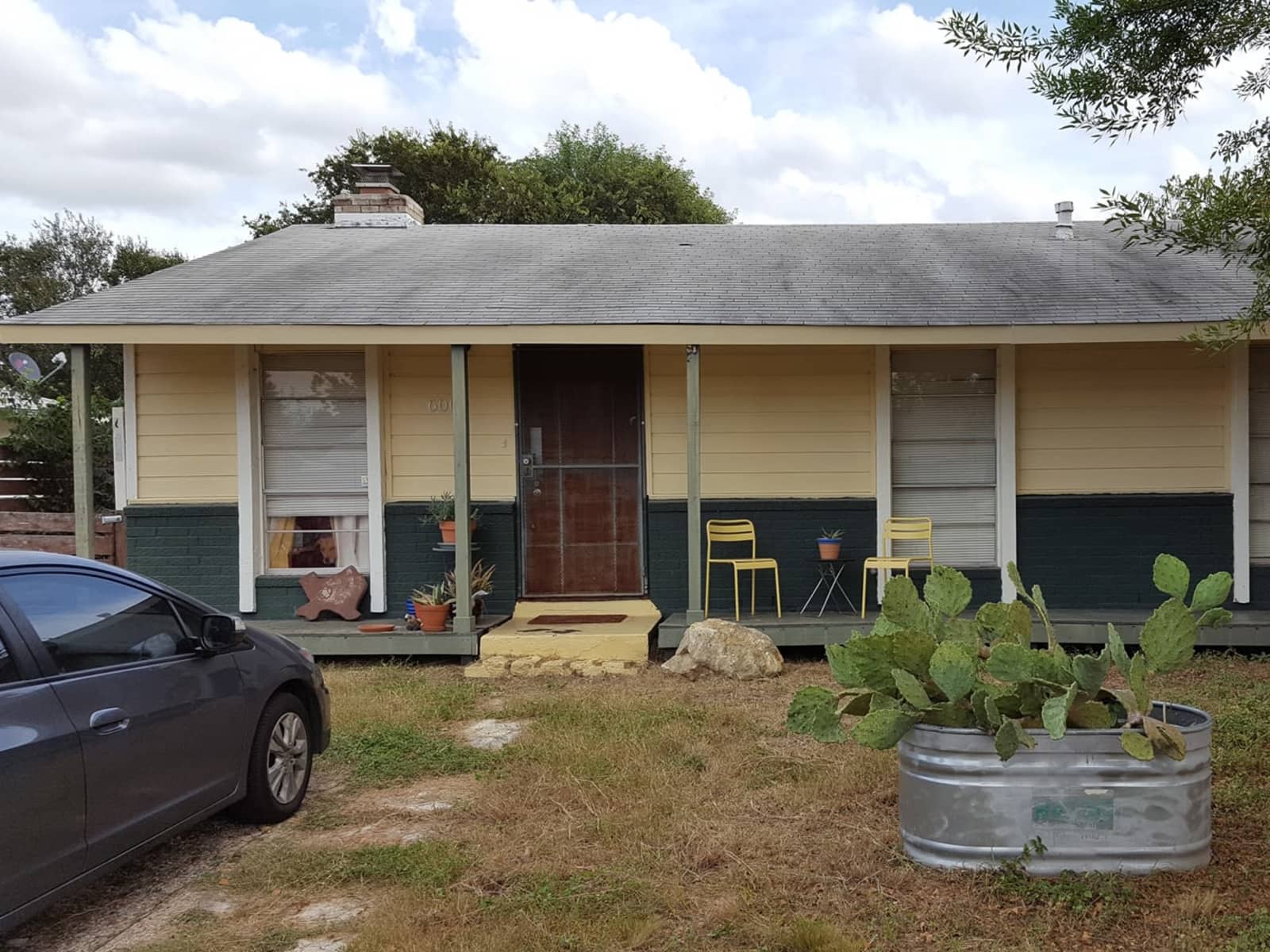 Pets
Dogs
Introduction
Hi! We are Sam and Ryan and we are long time Austinites. We travel often and both our dogs hate car rides. We used to love hosting couchsurfers and other travelers and still like the idea of our home giving others the chance to travel on the cheap and experience all the great things Austin has to offer.
Our Home & Location
Our home is small but cozy. It's 4 bedrooms, 1.5 baths and has a great kitchen we remodeled ourselves. The master bedroom has a queen memory foam bed. There is also a guestroom with an additional double bed. Our backyard is huge though we both have brown thumbs so there's not much in the way of landscaping. We are about 10 minutes from South Congress/downtown and about 15 minutes from Mueller. We are also close to the airport.

Our house is older but everything works and it is comfortable....

We have lots of books and a great fireplace. There is also a Playstation 4, stereo and access to Netflix in the living room. + More info
House
Basic Wifi
Family-friendly
City
Responsibilities & Pets
We have two senior dogs who are sweet and relatively low maintenance. Shelby is going deaf and mostly blind. She needs help navigating and staying out of Dodger's way so he doesn't bark at her, which startles her. Dodger takes a daily allergy pill but otherwise they mostly just want to spend time with you get get fed once a day. Dodger likes walks but is strong puller and has some leash reactivity so you do not need to walk him unless you absolutely feel able to handle his 80lbs of enthusiasm, Dodger is grain intolerant so he can't have table food but all the dog food/treats in the house are safe for him.

We ask that you feed the dogs once a day at around 4pm. The dogs can go 5-6 hours a time without a bathroom break but do need to be let out a couple of times a day. We would also appreciate you bringing in the mail.
Dog(s): Shelby Lynn is 11 years old (Rescue dog), Dodger is 9 years old (American Pit Bull Terrier)