Two Stinkin' Cute Pups in the Heart of Austin, TX are Looking for a Sitter to Stay with Them
Austin, Texas, United States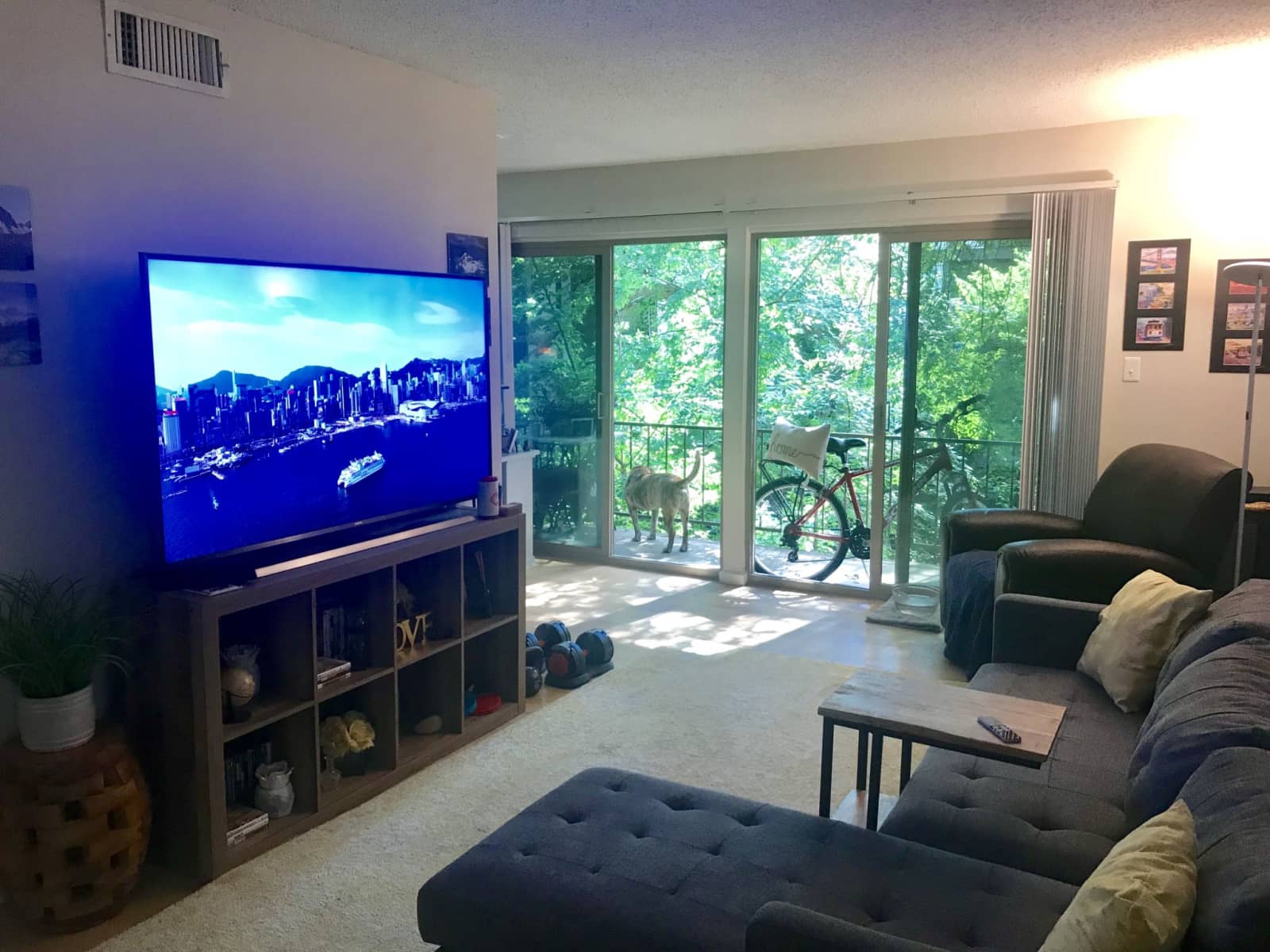 Pets
Dogs
Introduction
Hey, hey! I just got hired on with the Beto for Texas race. Amazing! Yet, they're moving me to Houston until Election Day and I can't take my pups with me. ...That's the situation, but a little about me. I just moved to Austin, needed a change of scenery and I have been loving every minute of it. I am an entrepreneur by heart, just recently quit my job to pursue a few different avenues. (After Election Day of course) I LOVE to travel myself and could not be more over the moon about this resource. Enjoy staying active ...I'm starting to feel like I'm making a dating profile now. ;)
Our Home & Location
I have a one bedroom, one bath apartment in the center of Austin. You can get to anywhere in the city in less than 10 minutes by car. Very walkable spot as well. The apartment overlooks Bouldin Creek, which in all honest isn't much of a creek. It's often dry but there are beautiful trees to look upon while you enjoy your morning coffee on the balcony. It is nicely decorated. The bedroom has a very peaceful and relaxing aesthetic and energy to it. Oh and that bike on the balcony is 100% yours to use, in fact just to clarify, everything in the house is!!
Apartment
High Speed Wifi
City
Responsibilities & Pets
My pups would like to go potty three times a day. Once in the morning, once in the evening, and then a quick stop outside right before bedtime. They would like to follow a lose schedule and are quite adaptable to your schedule as long as it is somewhat similar day-to-day. They eat once a day, in the morning and then get a treat before bedtime. They of course can have treats at other times but they expect this night-time treat. They are older, so they relax most of the day, no rambunctious puppy energy here anymore! They enjoy going to the park but they don't need to go daily. (I mean they'd love that but it's not necessary.) There is an off-leash dog park within walking distance. It's called Auditorium Shores. At this dog park, Penelope can go off leash and run around. Tiger cannot as he will play his favorite game of "chase me" with you, and will leave the dog park. At any one of the fenced in dog parks around town, Tiger can run free as well with Penelope. When it comes to pottying, Tiger needs to be off of the leash to actually poop. There is a small fenced in area at my apartment complex where you can do this with them. Tiger is typically a once/day pooper while Penelope will go twice/day. They're easy, they truly are. Oh but you can't take one on a walk without the other because they are 100% bonded. I have a leash splitter and they walk nicely on a leash once you tell them who the is boss.
Dog(s): Penelope is 8 years old (Mutt), Tiger is 10 years old (Mutt)