Relax on 15 Acres- enjoy the stars at night and fresh eggs. Organic property and loving dog and cats.
Grandview, Texas, United States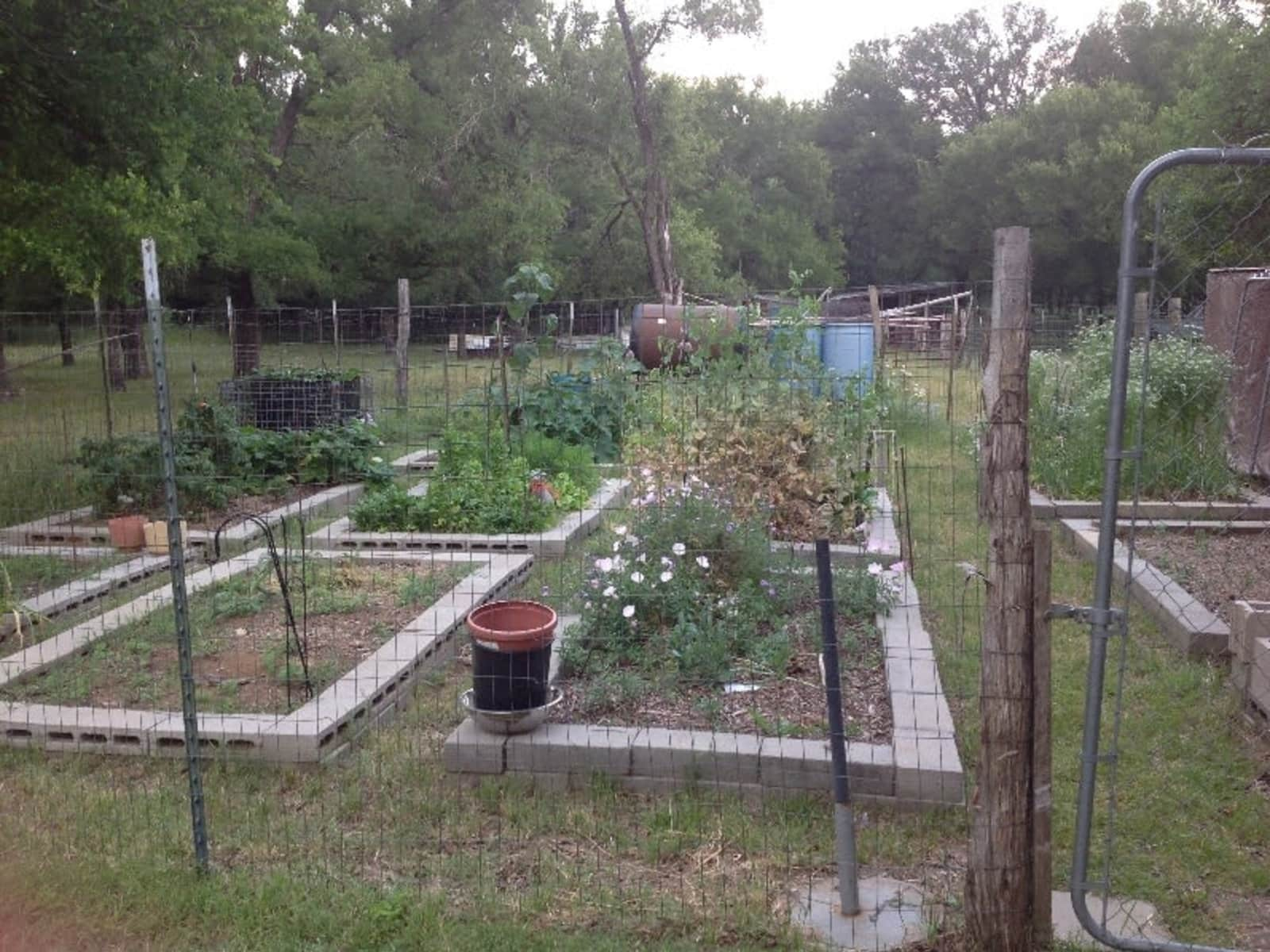 Pets
Dog
Cats
Poultry
Farm animal
Introduction
My husband Richard and I (Bonnie) live on 15 acres in the country- 45 miles south of Ft Worth. We are owned by 1 Great Pyrenees, 5 inside cats and a flock of chickens and a few cows. We are self-employed working out of our home but traveling to Ft Worth, Dallas and surrounding cities for the business. Our pets love having someone around that give them probably more attention than we do. The chickens definitely need to be let out each morning and locked up at night for their safety, but you are not required to be there all day- we run errands, have dinner out and as mentioned travel around for business. I have a bit of a garden going and plants around the house that will need watering if the rain doesn't help out.
Our Home & Location
We are about 15 min's from a city large enough to have grocery stores, Lowes, Home Depots, all the fast food restaurants and a Starbucks! Ft Worth is 45 min's away and Dallas is about an hour. We only have 15 acres, so neighbors are close by.
The house is a 3 bedroom ranch. Master bdrm, office and spare/guest room. The guest room has an IKEA fold-out Queen bed with memory foam mattress, dresser, another small couch and closet along with TV. There is a large bathroom just down the hall. Our kitchen is large and mostly renovated- all new appliances, cupboards and counters and we love when people like to cook and make use of it. The living room is fairly large with a plasma TV and piano. We don't have cable but we make our Netflix account available. The patio in the back is tree covered with a number of plants, a gas grill and table/chairs....
We have high speed internet and Wi-fi. The only drawback is cell service can be spotty ( although maybe that's a plus if you're looking to get 'off the grid' :). If you have AT&T we can add your number to our booster and we still have a land line with free long distance. + More info
House
Sitters need a car
High Speed Wifi
City
Countryside
Responsibilities & Pets
I know it can sound intimidating with the number of animals we have- but the daily time needed is not that great. The cats are free fed and I have a large dispenser along with other bowls that I keep filled in one area along with a water bowl. Normally every few days or less those need filling. I have two litter boxes in our bedroom (I know :(... I clean them everyday- they are no scooping required boxes which make it easy- a couple mins. There are two more litter boxes in the back room accessed thru a cat door- and I sift those every couple days as well, again only a few mins. Our dog gets fed twice a day but normally doesn't eat much breakfast- which we just leave in the bowl till he wants it. Sometimes we add to it for the dinner, but for his size he eats very little. The chickens get let out in the morning and closed up at evening. I clean their coop normally first thing after letting them out- it usually takes me about 5 mins for the cleaning and then checking and filling their water dispensers may take another 5 mins. They don't need to be checked during the day unless you want to harvest eggs, visit them or throw some scratch grain out. Often, especially if I've been gone during the day I just collect all eggs in the evening before closing them up. They will put themselves up at night but stragglers sometimes don't come in till almost dark so I usually wait. If I'm headed out for the evening sometimes I can lure them in with grain- otherwise I close them up when we get home. The cows are very easy. They will have either a hay bale out or on grass and wander around the 15 acres during the day. They do have two water troughs that are kept filled- this is out by the chicken coop area. All we do is top them off- in the summer every day and other times every couple day. Depending on time of year and rainfall the garden and outside plants will need watering- in the summer usually every day. I try to water in the evening to give them a boost for the next day. The inside plants usually every 4-6 days.
Poultry: Chickens, We have about 18 chickens right now. They need to be let out in the morning and locked up at night. Their coop needs cleaning once a day and making sure their food is down and clean water. I sometimes check for eggs a few times a day, but not necessary.
Farm animal: Cows, Right now we have two Longhorns- mother and daughter, a Black Angus cow and her yr old bull calf who is steered (meaning no more babies:). They are easy to take care of- either on grass or hay bales and keeping their water full.
Cat(s): Troika is 9 years old, Darlin' is 13 years old, Clementine is 13 years old, Alley Kat is 12 years old, Stache is 10 years old
Dog: Braxton is 8 years old (Great Pyrenees)