Magnolia, TX - growing country town close to major freeways that allow access to lots of entertainment and fun things to do.
The Woodlands, Texas, United States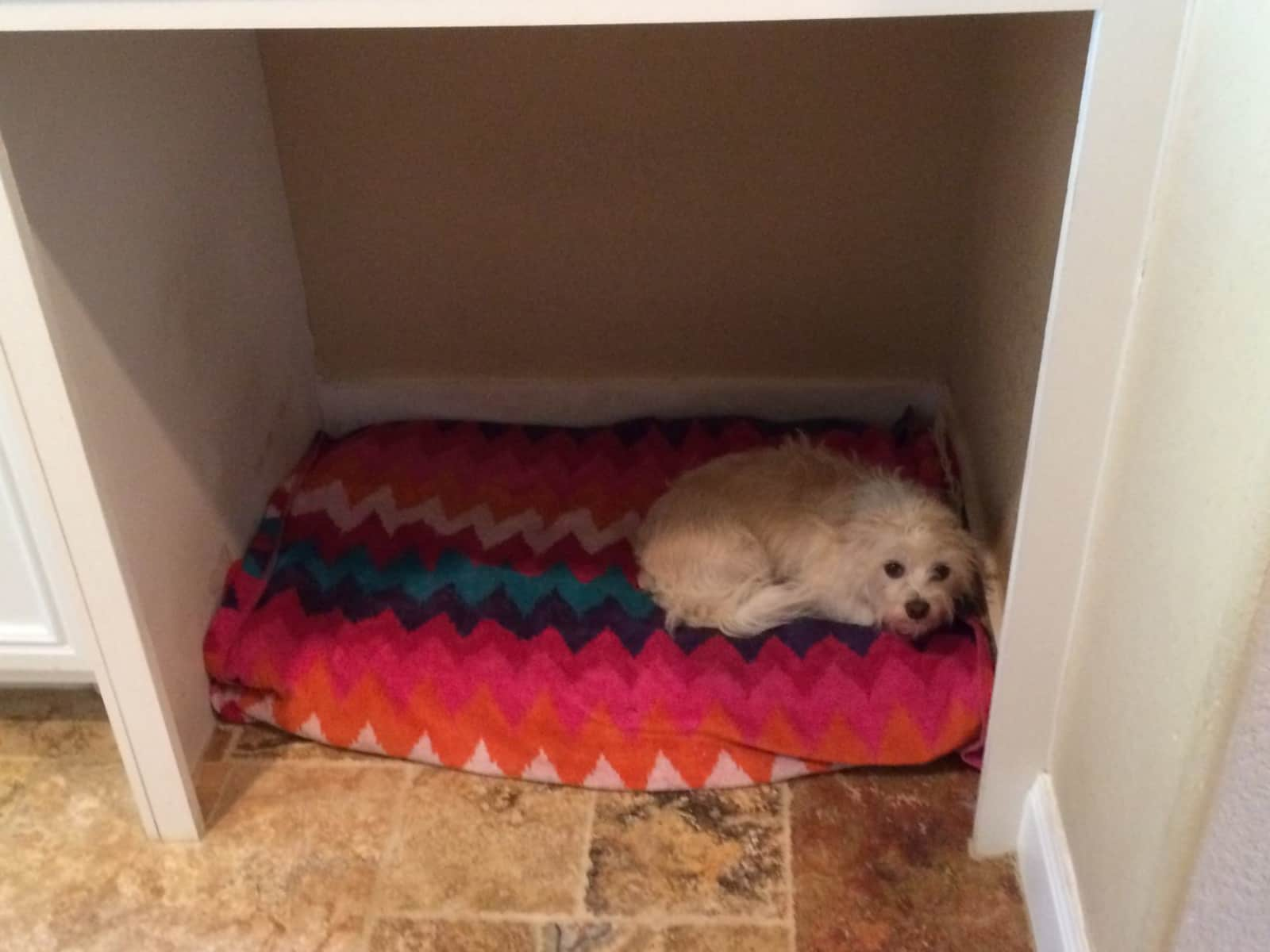 Pets
Dogs
Introduction
We've just sold the house shown and have TEMPORARILY relocated. New pictures will be posted within the week. Close to The Woodlands, Galleria, Conroe, Houston, Nasa, Galveston. Home of the Astros, Rockets and Texans. Many huge venues - there is always something going on within a reasonable distance. We have currently taken up residence in a 1311 sq ft doublewide, with 2 / 2, study, LR, laundry, kitchen with eating area. Small but comfortable. Fenced back yard. Subdivision has nice pool, dog park, gym and is well maintained. 55" flat screen TV in LR; 32" flat screen in study & 2nd bedroom. Internet / Wifi. 1 covered parking area along with 2 other spaces. No smoking in the house.
Our Home & Location
Located in Magnolia, TX close to 249 (Tomball Parkway). Within 45 minutes of I-45, The Woodlands, Tomball & Conroe. Approximately 1 hour from Galleria, downtown Houston. 2 1/2 hours from Austin. 1 1/2 hours to Galveston & NASA. Times are estimates as it all is dependent upon construction, time of day / traffic. Neighborhood is safe, quiet and well maintained.
House
Sitters need a car
High Speed Wifi
Family-friendly
Beach
City
Countryside
Responsibilities & Pets
Our little family consist of 3 dogs (Bo), 2 white labs (Pita, and Darcie). All 3 are very gentle, sweet and love to be snuggled. Bo barks quite a bit if there is some sound he doesn't recognize. Darcie is shy. Pita has a hip problem if she tries to follow Darcie and runs to much. All 3 are generally inside and are let out into the backyard multiple times a day. They do enjoy going for walks and visiting doggie parks. They are just now being trained to walk on a leash as previously we've lived on acreage and they could just go out and run. They all really enjoy being brushed at least once a week. They are fed twice a day - between 7:00 - 8:30 AM & again between 6 - 7:30 PM. No table scraps - they can have a small amount of green beans, carrots or peas added to their evening meal. Darcie & Pita eat in separate places in the kitchen. Bo is spoiled - his bowl is usually placed close to wherever one of us is sitting or working. Dogs cannot be let out freely in this neighborhood - must be on a leash. They would really love a good walk once or twice a day - unless you take them to the dog park. If you should visit the dog park then they will only need 1 walk a day. They do receive a treat each evening when they come in after the last back yard visit before we retire for the night. Treats are always given at your discretion. The number of times they go out during the day is entirely up to you. They're smart - sometimes they'll tell you they want out just to turn around less than a minute later wanting in - they're hoping to score a treat. If that happens we don't reward them. At bedtime - Darcie and Pita are left to roam in the house (with all doors to other rooms closed) and a night light on. Please place whatever you can think of on the couch so they won't get up on the furniture. Bo can either sleep with you (your choice) or he should be with the girls. We moved into this home 2 weeks ago. It is a drastic change for all of us. We've lived on acreage for 23 years so adjusting to the confinements of a neighborhood may call for slight adjustments to what I've written.
Dog(s): Bo is 5 years old, PITA is 7 years old (Labrador Retriever), Darcie is 5 years old (Labrador Retriever)