Looking for a Great Sitter in Houston for a 2 week trip
Houston, Texas, United States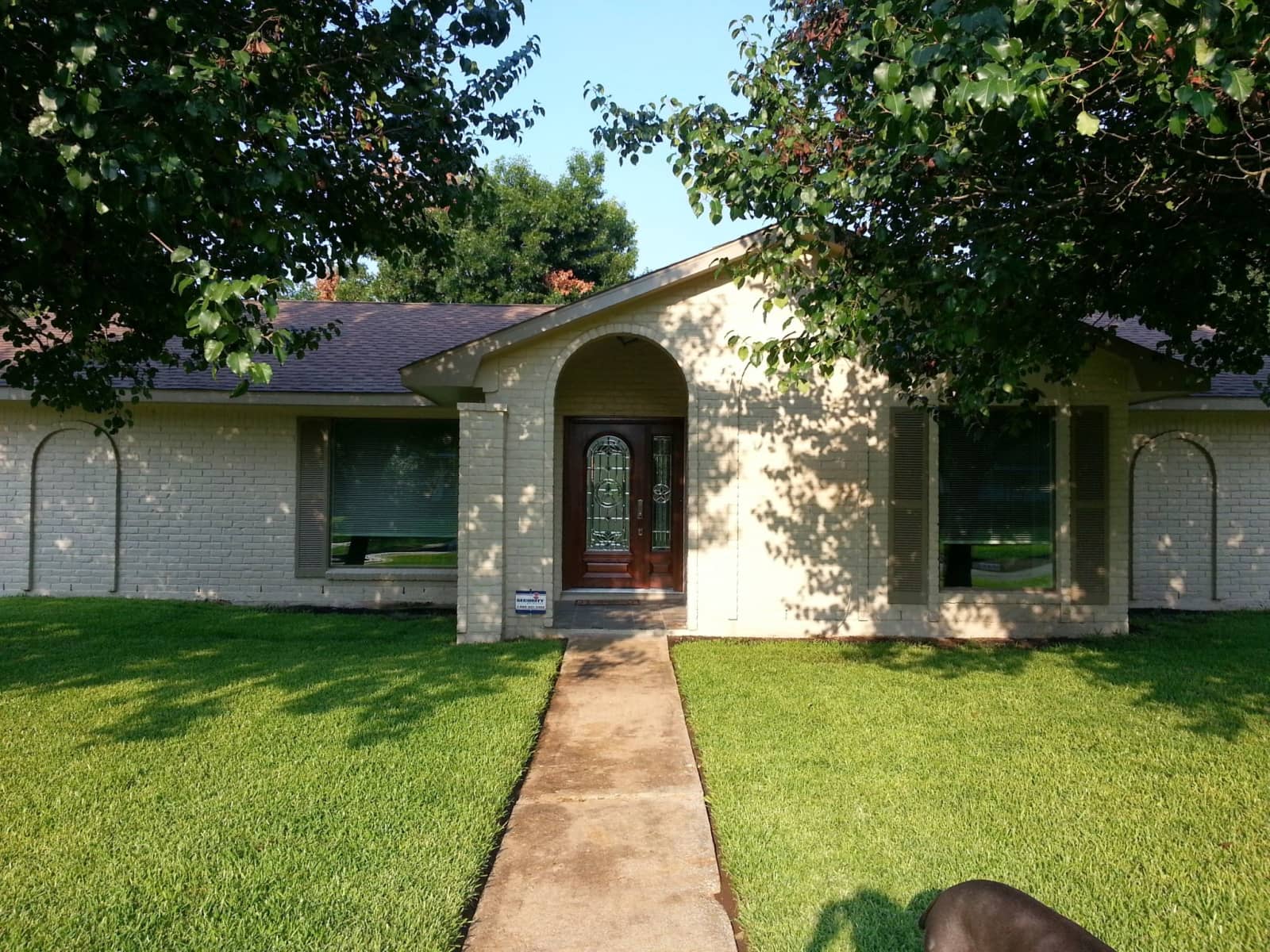 Pets
Dogs
Introduction
I'm an attorney and my partner takes care of the home and dogs. We are planning a trip to Germany and Austria soon and need a pet sitter.
Our Home & Location
Our home was flooded last year during Hurricane Harvey. The house is located in Southwest Houston, about 13 miles southwest of downtown Houston and 7 miles south of the Galleria area. We recently finished completely remodeling the house and have bought new furniture. Although the Hurricane was hard, we basically have a completely remodeled beautiful home! We have new appliances including a washer and dryer which you would have full use of. We have plenty of television options, including Netfliz, Sling and local. We also have wifi for your use. The yard is large with a dog door. We have a guest bedroom with a Queen size bed ready for you to stay!
House
High Speed Wifi
Family-friendly
City
Responsibilities & Pets
We recently adopted 2 dogs. The first, Giselle is a Weimaraner we adopted last year. She is a large girl (about 90 lbs) but is very sweet. She is very laid back and enjoys lounging on the couch most of the day and in the bed at night. Our other dog, Bella, is an Australian Shepherd. We just adopted her in July and she is usually very sweet, but can be apprehensive or scared of some men. We think she may have been abused at some point before we got her. We think it would be best for a woman or a couple to sit for this reason. Bella has separation anxiety and will likely need to be crated any time she is left. She destroys things if left alone. We have a large yard with a dog door and both dogs run in and out during the day. GIselle sometimes likes to lounge in the kiddie pool during the day. Bella does go to the bathroom in the yard and that would need to be cleaned up once or twice a day. Both dogs also need to be walked twice a day around 7 am and 7 pm. They usually walk 1-2 miles each time. They eat twice a day, usually right before their walks. They are generally great with other dogs.
Dog(s): Bella is 3 years old (Australian Shepherd), Giselle is 4 years old (Weimaraner)