Bailey (dog) and Tess (cat) looking for loving sitter
New Braunfels, Texas, United States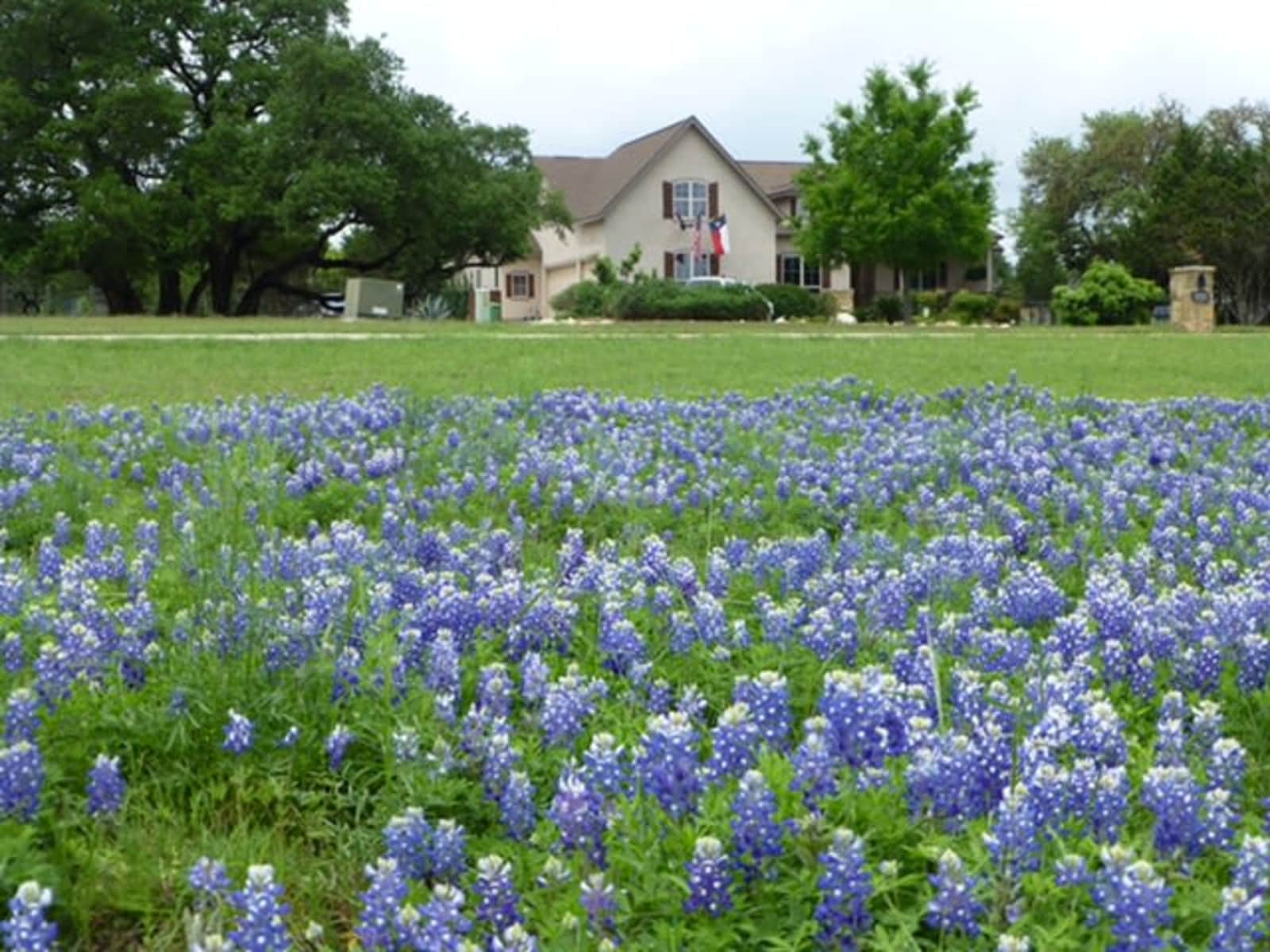 Pets
Dog
Cat
Introduction
My husband and I are retired, we both worked in the hotel and restaurant business. Now that we have the time, we love to travel and therefore joined Trusted Housesitters in the hopes of finding same minded people to care for our beloved pets and home, as well as for us to help others in the same situation, and at the same time, visit some new places.
Our Home & Location
We live in a lovely gated community on almost 2 acres in the country. Our house has three bedrooms, four baths, and a large upstairs bonus room/area. In the back, we have a large deck with comfy seating areas with bbq. It's beautiful to just sit in the back, enjoy the quiet, watch the birds, or Bailey visiting the neighboring dogs. Our front looks towards the pond, where there are many deer, and sometimes ducks, geese or egrets. There's also a community pool, fitness room, tennis and basketball court.
We are 15-20 minutes from "downtown" New Braunfels, also known for it's Rivertubing, Schlitterbahn, many good restaurants, parks etc. We're only 30-40 minutes away from San Antonio which offers so much for every taste, mostly known for the Alamo and it's Riverwalk. There are many other beautiful towns in the hillcountry, not far from us. We will be glad to give any recommendations for restaurants, sight-seeing etc.
House
Sitters need a car
Disabled access
High Speed Wifi
City
Countryside
Responsibilities & Pets
Our main concerns are our pets: Tess is low maintenance: food twice a day, make sure she has water, let her out, let her in, let her out, let her in…she stays in at night.
Bailey, being a dog, needs a little more care, but also, is very easy to please. At first, she does tend to bark at strangers but will quickly make friends. Once she knows you, she will not leave your side. She gets fed twice a day, needs a daily allergy pill (which she'll take without problems if hidden in Liverwurst). She gets plenty of exercise when she's in the backyard, running with the neighboring dogs. She will never turn down a walk, which is so nice in our neighborhood. She can be left alone for several hours, she's happy to go to her "bed" (crate). Bailey loves having humans around her and that's why we prefer having her at home rather than boarded at a kennel....
As to the house, we just ask it to be kept as it was left. We have a few houseplants that need weekly watering. The outside plants are on drip irrigation, they might need to be checked to make sure they're getting enough water, especially on very hot days. We also have two bird feeders and two hummingbird feeders which we like replenished as needed. Mail needs to be brought in daily and garbage pickup is Thursday. + More info
Cat: Tess is 12 years old (Rescue cat)
Dog: Bailey is 9 years old (Mix-breed)