Country Farm Life in McLendon Chisolm Pygmy goats, donkey, chickens, dogs
Rockwall, Texas, United States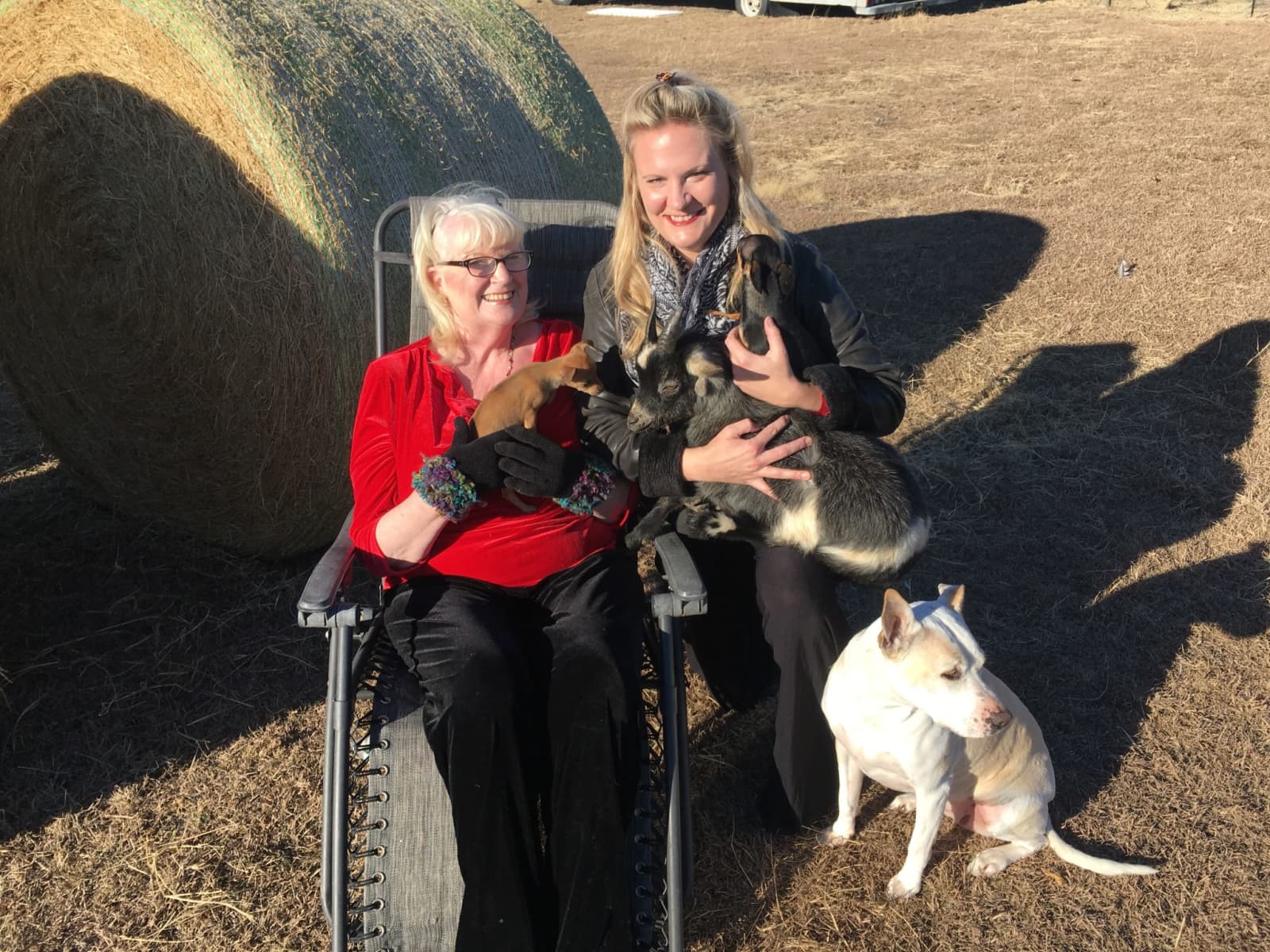 Pets
Dogs
Cats
Poultry
Farm animal
Bird
Introduction
We have pygmy goats, chickens, guineas, cockatoo, 2 chihuahuas, 2 mix breed rescue dogs, & 2 outdoor cats.
Our Home & Location
This is a quiet refuge from city life. The house is located halfway between two cities - Rockwall to the North, & Terrell to the south. We are considered part of Rockwall county. In Rockwall, there is Lake Ray Hubbard, which provides many fun activities, restaurants & attractions. Dallas is 45 minutes away and has all the nightlife you can imagine. The neighbors have a trail riding business, so you can go over and ride horses anytime. Coyotes can be heard & many stars may be seen at night. Peaceful bliss awaits!
House
Sitters need a car
High Speed Wifi
Countryside
Responsibilities & Pets
Thanks for reading our post! We feed our dogs twice daily. Water needs to be checked frequently as well, especially in the hotter months. Our dogs are very personable and need constant attention. They want to be where the people are. Sugarbear, the white dog, cannot stand closed doors. If she somehow gets closed into a room, she will demolish the frame and door trying to get out. The two little dogs cannot be left outside alone because the hawk that lives in our neighborhood will eat them for lunch! And at night there's the owls... The goats eat mostly hay & grass. However, we supplement their diet with feed once every other day. They graze in the yard and come when called. Chickens & guineas are fed twice daily.
Poultry: Chickens, Over 20 chickens & 7 guinea hens
Farm animal: Goats, We have over 20 pygmy goats & over 25 boer goats.
Cat(s): Charlene is 9 years old (Rescue cat), Bethany is 4 years old (Siamese)
Dog(s): Sugarbear is 9 years old (American Pit Bull Terrier), Poncho is 1 year old (Chihuahua), Tinkerbell is 1 year old (Chihuahua), Bear is 8 years old (Puggle)
Bird: Cookie is 27 years old (Sulphur-crested Cockatoo)