Pet sitter needed for my lovable dachshund in Alexandria, VA
Alexandria, Virginia, United States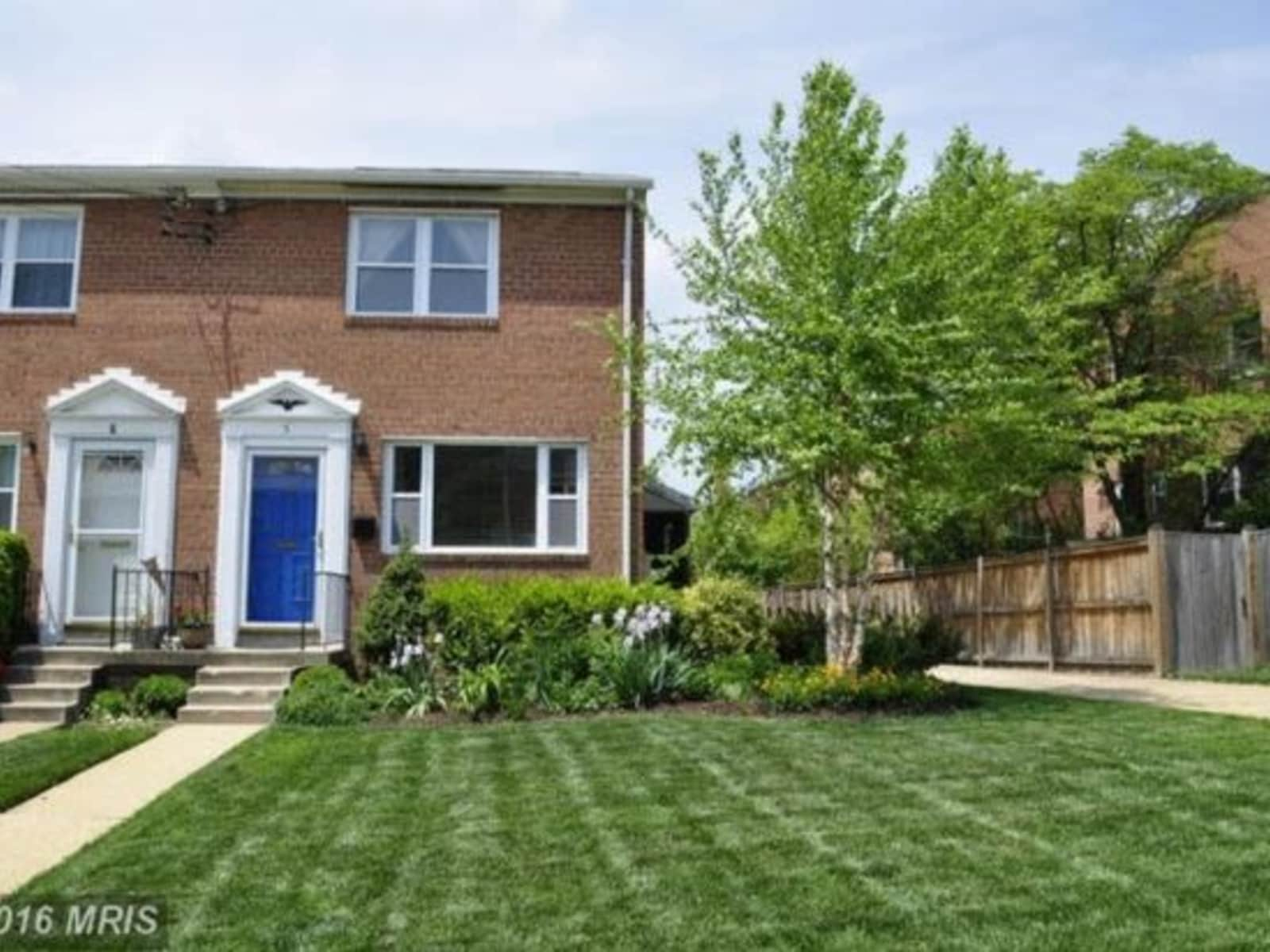 Pets
Dog
Introduction
Hi! I'm looking for a dog-sitter for my 14 year old, miniature dachshund, Lucy. I live in Alexandria, VA. I travel quite a bit for work and would ideally like to find someone that can watch her while I'm away.
Our Home & Location
I have a three-story town-house style duplex with a driveway, so off-street parking. I'm about 1 mile from Old-Town Alexandria and about a 20 minute drive into Washington, DC. My house has a Master bedroom, a guest-room, home office and full bath on the top floor. The main level has a living room, kitchen and half bath. There is a finished basement with a couch and TV, which is also where the laundry is located. Hardwood floors throughout, except for the basement which is carpeted. I have a big screened in porch off the kitchen with nice seating areas.
House
Sitters need a car
High Speed Wifi
City
Responsibilities & Pets
Lucy is pretty low-key. She doesn't bark, but loves to cuddle. She has cancer and is on a special diet and takes medication. Each morning I give her one scoop of food for breakfast mixed with 1/2 packet of oatmeal (mixed with warm water) and a heaping spoonful of wet dog food. I also mix two pills, separately, with some of the wet food and she doesn't even realize she's taking it. I also change out her water (I use the water from the water filter in the fridge) and mix in a cap full of breath freshener which will be on the counter, then let her out to potty. I have an enclosed backyard and she goes out there. She can go on walks, but isn't too keen on long walks. Then around 6:30pm, I take her out to potty and feed her dinner. Similar to breakfast, she gets one scoop of food mixed with the other half of the oatmeal packet and two pills mixed with the wet food. I'll have them laid out for you in individual bags so it doesn't get confusing. On even days, in the evenings, she gets a chemo pill. Those are in the fridge. You need to wear gloves to administer. I wrap it in some of the wet food, then throw off the gloves. It's very important she gets this.

During the day, she sleeps a lot. If I'm home, she wants to be in my lap. If the weather is nice, she sometimes wants to play outside. If it's extremely cold, she has a little jacket I put on her before she goes outside. She doesn't play with toys, but likes to be outside to smell around. She is not allowed to have any people food whatsoever. She is on a very strict diet. I also put a mousse on her skin in the morning and at night. I'll leave more directions for that - she has some skin allergies and because of the cancer, we can only treat it with topical things. While she does have cancer, she doesn't have a clue she is sick. So the plan is to keep her from knowing that as long as we can. She doesn't bark, is just super lovable and chill....but she does love to give lots of kisses.
Dog: Lucy is 14 years old