Holidays in the DC area with a gentle 13-year-old Golden Retriever
Alexandria, Virginia, United States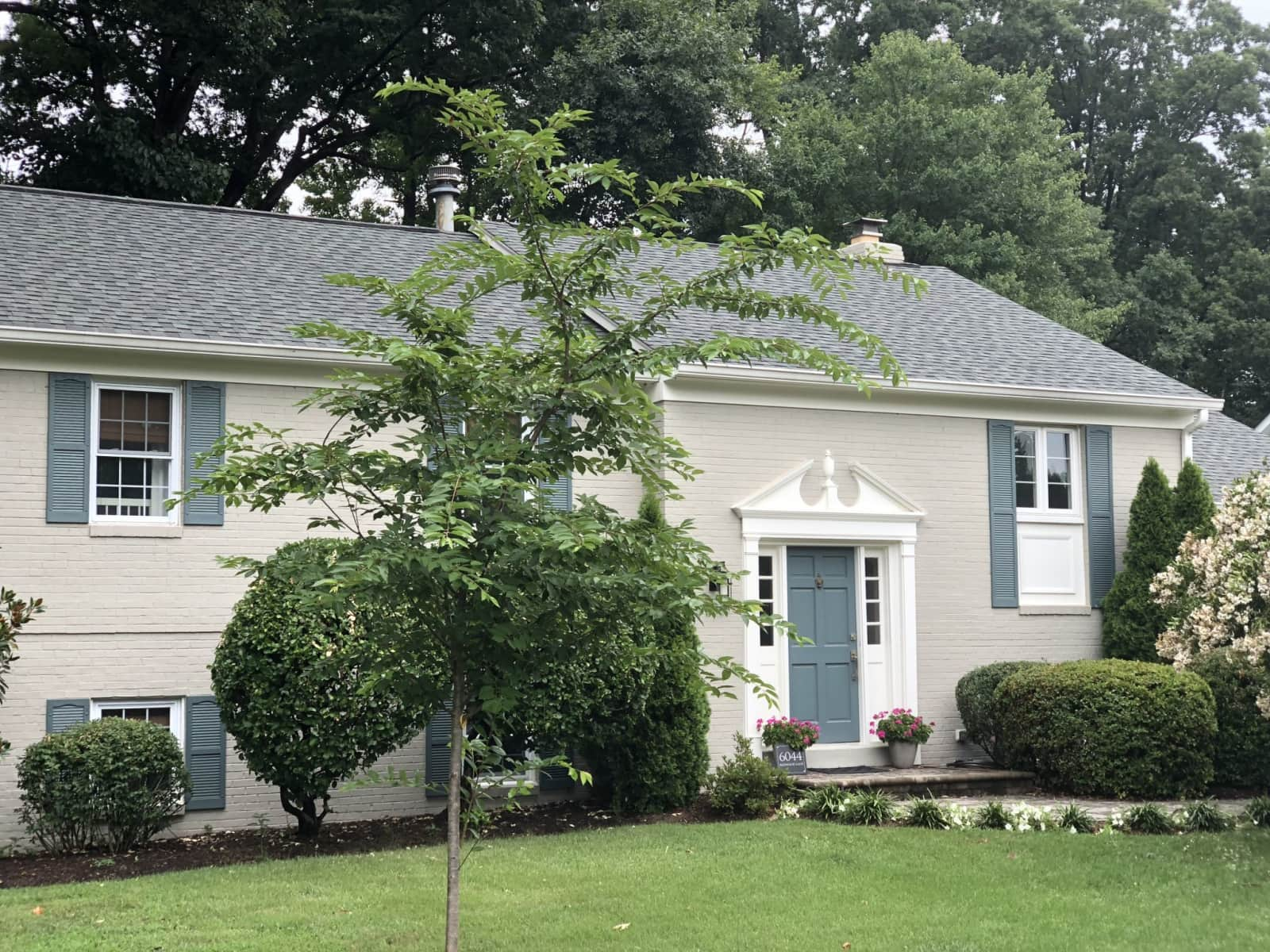 Pets
Dog
Introduction
I am a part-time, semi-retired graphic designer. I love to travel, but with a senior (13 years!) Golden Retriever, it's getting harder to leave home. My favorite place to go is Spain, but I have been to many other countries as well. I have two daughters who live in other cities, and I love to visit them whenever I can.
Our Home & Location
I live in the suburbs of Washington, D.C., about 2 miles outside the small city of Alexandria, Virginia. My house has a small garden (which does not require any care) and a deck in the back overlooking parkland with trees. The street is very quiet and the neighbors are friendly and helpful. You will need a car, though! There are no shops within walking distance, but there are many within a short drive of 10 minutes or less. If you have a drivers license and a good driving record, I will make my car available to you.

My house has been updated and renovated within the last 8 years, so the kitchen is bright and new, with a gas range and quartz countertops and a big refrigerator. Upstairs are the kitchen, living/dining room, two bedrooms and my office. Downstairs is a large living area with a piano, one large guest room, and the laundry room. There is a nice deck adjoining the living area on the upper level that looks out over the woods....

To get to Washington, DC, you can drive about 5 minutes to one of two nearby Metro stations that have parking (for a fee), or you can walk about a quarter mile to the main road where you can get a bus. I don't recommend driving in to DC because traffic can be terrible and parking difficult or impossible! The city of Alexandria, about 2-1/2 miles away, is a very charming historic city with many restaurants, shops, and points of interest. It is on the Potomac River about 5 miles south of DC.

The area around Alexandria and DC is filled with things to do and see. If you are a US history buff, you will be in heaven! Mount Vernon, the US Capitol, the Washington Monument, and so much more are close by. The National Mall is lined with great museums and art galleries, all open without charge to the public. + More info
House
Sitters need a car
Car included
High Speed Wifi
City
Responsibilities & Pets
My dog is very old, very gentle, and very large. He has arthritis, so getting up and down the stairs to go out, and taking a walk once he's out, can be a bit difficult (he does manage it on his own--no lifting required!). I feed him 3 times a day, and take him out for walks 4 times a day. Walks tend to be short and slow, but it's important to keep him moving. The rest of the time, he's curled up asleep on the floor (or occasionally on the sofa!). He does not sleep on the bed or cuddle a lot because he gets too hot, but he loves having his ears and belly scratched. He also loves being brushed and massaged. He gets medication daily for his arthritis; I pre-measure everything and put it in small containers to make it easy. There is also a family of foxes that I watch out for and feed. I saved them from dying of mange last year and continue to put out one cooked chicken leg every evening so that I can keep an eye on them and make sure they stay healthy. You may never even see them, since they come in the middle of the night and are very stealthy. The house is very low maintenance. I don't keep any living plants in the house, and the outside yard (garden) is taken care of by a lawn service. I have cleaning people who come every 2 weeks to take care of the house. Other than keeping it tidy or occasionally running the vacuum cleaner if the dog fur starts piling up (!), there won't be anything much to do. Mail will be stopped.
Dog: Kodi is 13 years old (Golden Retriever)