Quiet cat lover for chin scratches and playtime
Arlington, Virginia, United States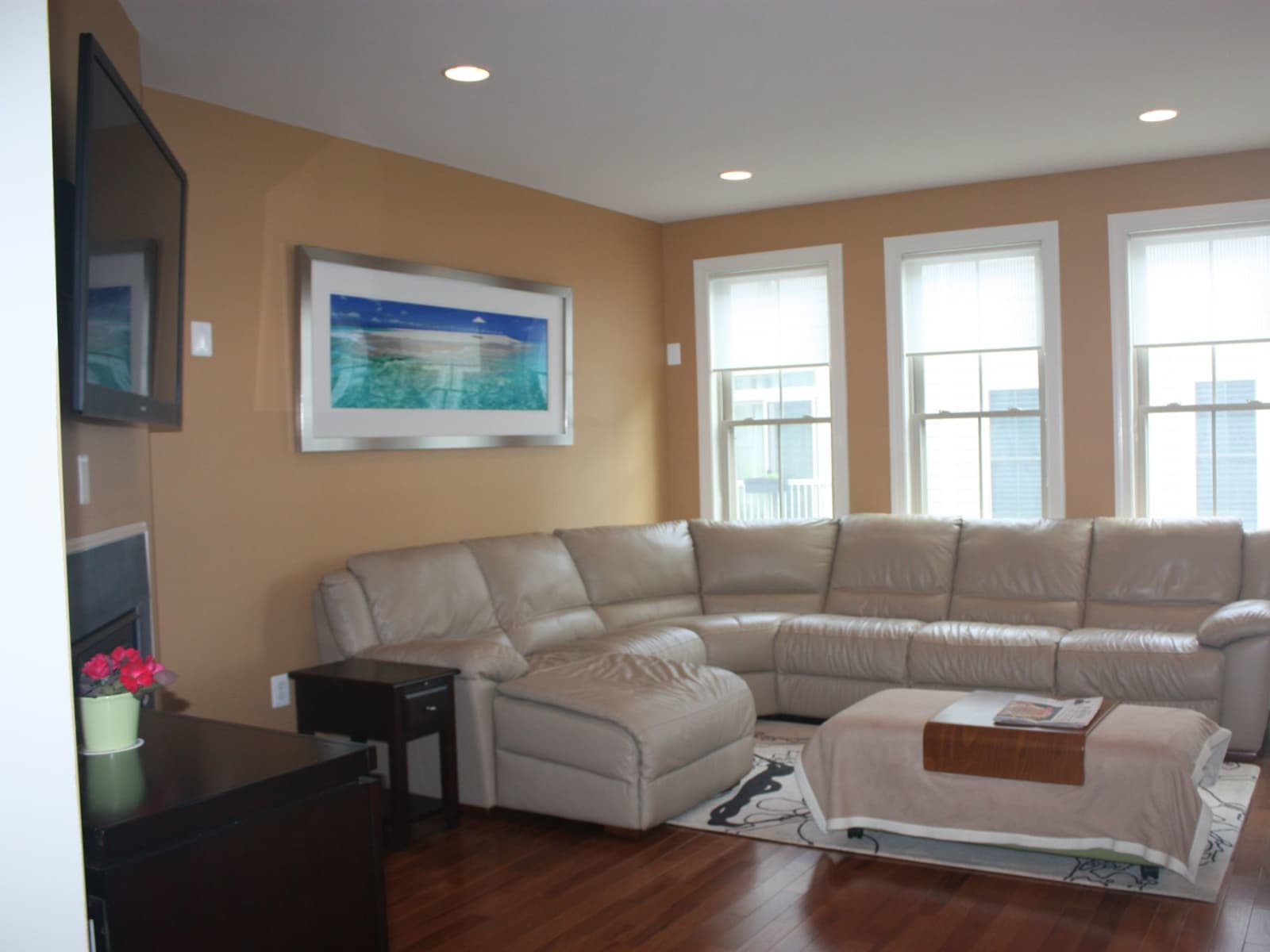 Pets
Cats
Introduction
I am a hardworking professional who loves to travel. I work long days and love to come home to my two cats to play with fishing toys and then cuddle on the couch with a blanket. My seven year old Azrael and five year old Panda are creatures of routine. After our evening wind down time, they sleep quietly through the night with me. In the morning, we grab a cup of coffee and while they get chin and back scratches. On the weekends, it's all about lounging through a lazy morning (we are doing that right now)!

When I go away on vacation to restore, I would relax better if I knew someone was living in my home, giving my two cats the stability of a loving and interactive caregiver coming home to them. I get piece of mind knowing that someone will get to know my pets and identify changes in behavior or illness.
Our Home & Location
Newly built, luxury end-unit 2800 square foot townhome in Shirlington (Arlington, VA) with lots of light, hardwood floors, gourmet kitchen with breakfast bar, pool table, large rooftop deck, office, two living rooms, formal dining area, and expansive living space. The home has three bedroom, three and a half baths, garage, cable television, high speed wifi/internet, and washer/dryer. One garage parking place available for the house sitter's use, along with lodging in the guest bedroom (has an empty closet and dresser for use) with a private hall bathroom with double sink and tub/shower.

This home is a few miles from Washington, DC, our nation's capital and home to enough touring destinations (monuments, museums, parks) to keep you busy for months. There is a bus station in Shirlington village (5 minute walk from the house) that connects you to the subway/metro so you do not need a car. Since Washington DC is nearby, Uber and Lyft are also great transportation options. If you have a car, you have extra transit options, but a car is not necessary. A car would allow you to visit the sights like Shenandoah National Park, which is great for hiking and cycling....

This home is in a quiet neighborhood five minutes walk from Shirlington village, which is full of shops and restaurants (also the library and grocery store). There are walking/running/biking trails (Washington & Old Dominion, Mount Vernon, and Custis trails) right by the house and in 1.5 miles you will run into a beautiful park that goes on for miles (the trail is 45 miles through parks and city). + More info
House
High Speed Wifi
Mountain
City
Responsibilities & Pets
Daily duties include: Scoop the cats' litter box daily, ensure the dry food bowl is never empty (they don't eat wet food), wash the water bowl daily and refill with fresh water, play fishing, sit with the cats, and give them chin and back scratches.

Non-daily duties include: Use the hose to refill the water reservoir for my hydroponic garden every two to three days, pour the liquid plant food into the water reservoir once a week, collect the mail every four days or so, and change batteries in SmartyKat toy as needed.
Cat(s): Panda is 6 years old (Mix-breed), Azrael is 8 years old (Mix-breed)