Log Cabin in the Blue Ridge Mountains of Virginia
Lynchburg, Virginia, United States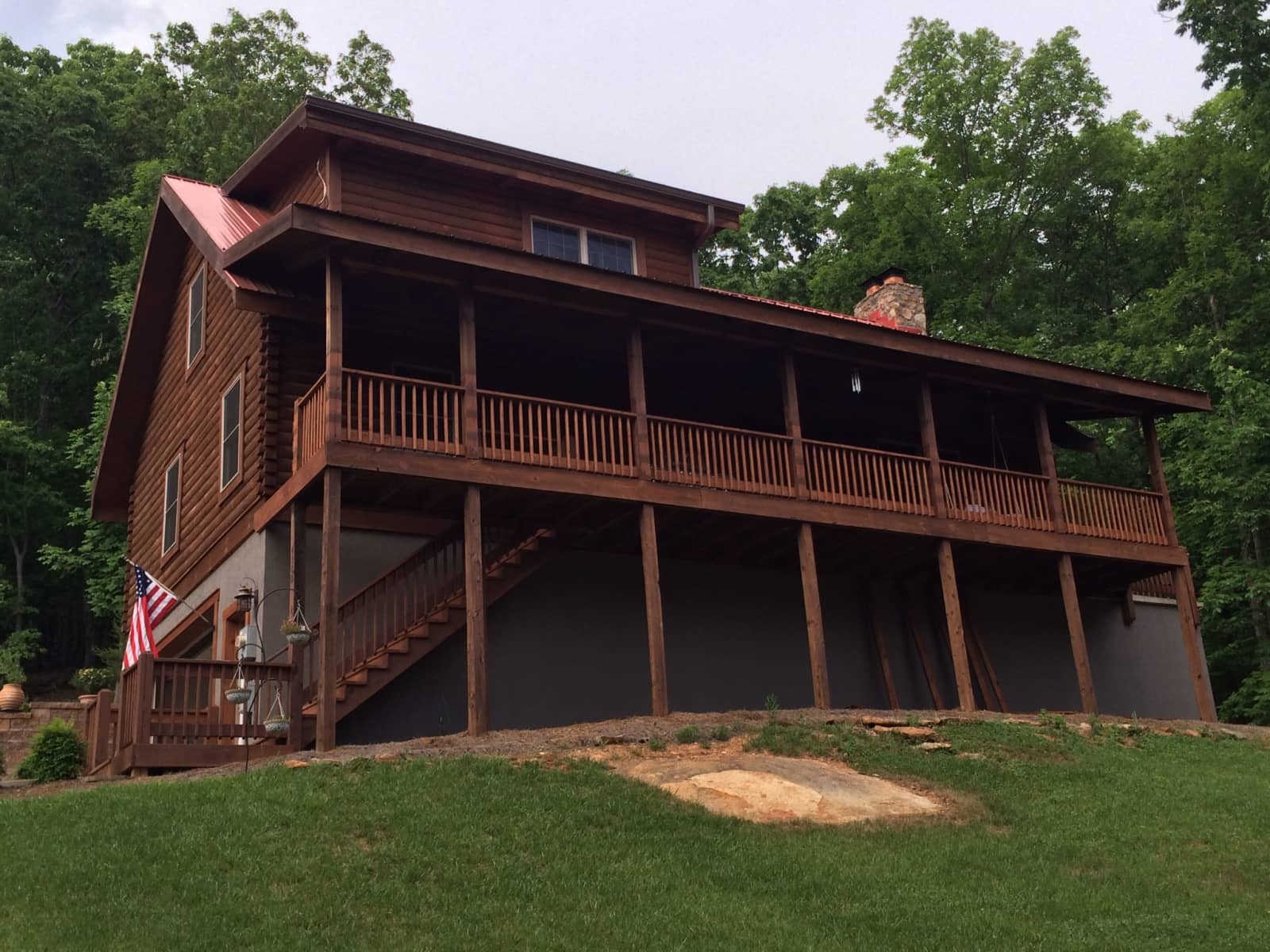 Pets
1 Dog
4 Cats
Introduction
My husband and I both work full time and our family includes one dog and four cats. We would rather have someone house sit our pets rather than board them as they are more comfortable at home. The mountain that we live on is called Squirrel Mountain. It is part of the Blue Ridge Mountains. We own 28 acres all the way to the top! The inside of our cabin is all wood as it is a real log cabin. It is beautiful and private, especially in the fall!
Our Home & Location
We live in Campbell County, VA. The nearest towns are Bedford, Forest and Lynchburg, VA. There are historical places of interest as well as plenty of places to go hiking in the mountains. Smith Mountain Lake is also a 40 minute ride from our house. We also have The James River in Lynchburg for tubing, kayaking and swimming.
House
Sitters need a car
Basic Wifi
Mountain
City
Countryside
Responsibilities & Pets
The dog (Simon) will need to be free fed his hard food during the day and then given a can of food in the evening. He will also need his water dish rinsed out and refilled with fresh water. If you will be at home during the day he can stay in the house with you. If you leave for any length of time it would be good to put him in his kennel outside until you return home. Please make sure you leave some water for him in his kennel. You can also leave him in the basement, just be sure the door in the kitchen to the basement is closed so he cannot go into the living area. The cats are free fed during the day and given some canned food in the evening. They will also need their litter boxes cleaned out daily and water dishes rinsed out and filled up with clean water daily.
Cat(s): Scooter is 16 years old (American Shorthair), Trixie is 15 years old (American Shorthair), Mikey is 6 years old (American Shorthair), Woody is 6 years old (American Shorthair)
Dog: Simon is 2 years old