Island living in the Pacific North West
Langley, Washington, United States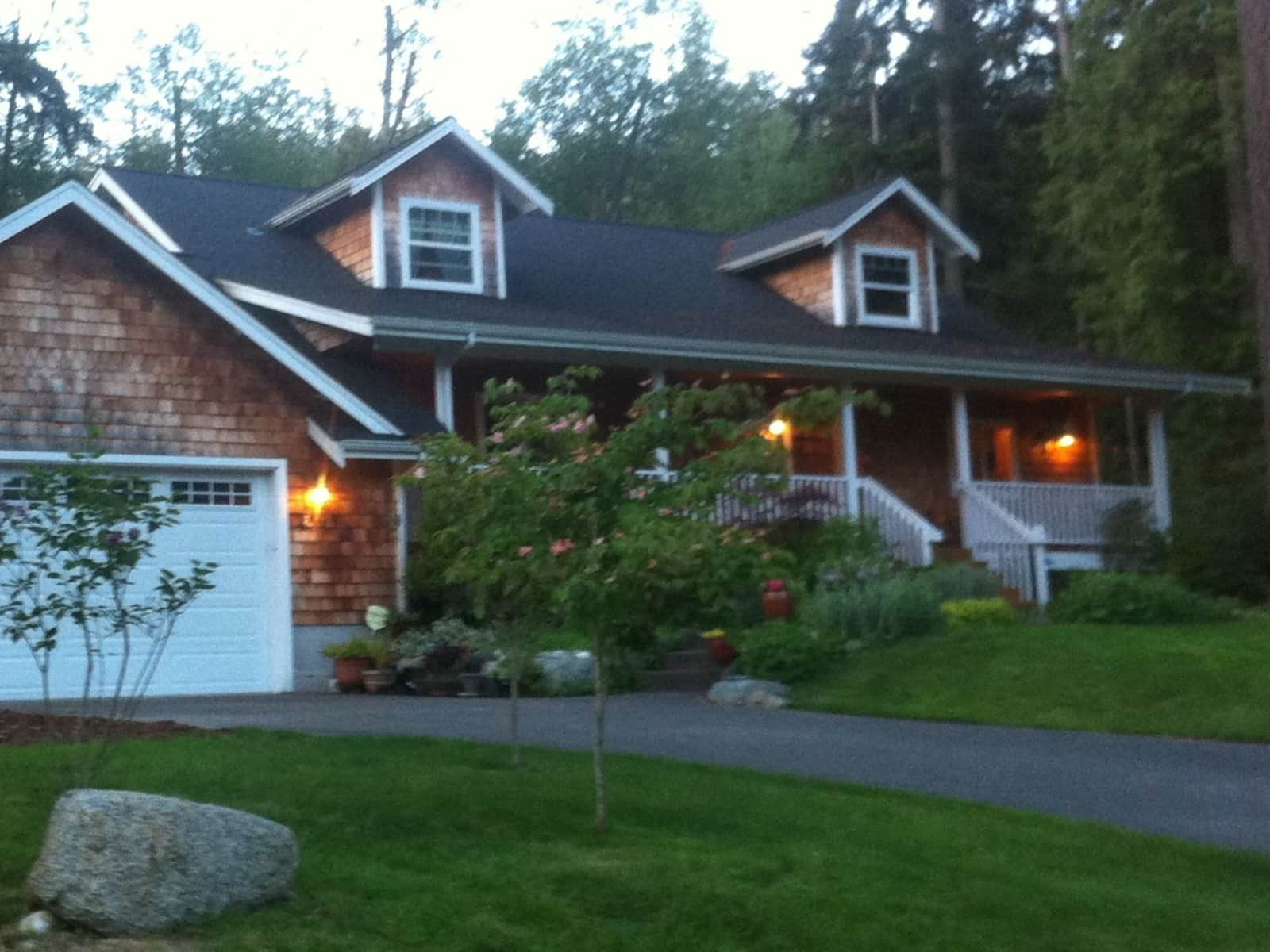 Pets
Dog
Introduction
We are retired and love living on Whidbey Island. Marie was a school teacher and I was in international disaster response/community development for 35 years. We travel occasionally overseas and also to visit family out East. We are both runners and enjoy outdoor activities of camping and hiking. Our adult children and grandchildren live in the Seattle area about 30 miles from Whidbey.
Our Home & Location
Our house was built in 2006 and has an open floor plan for the living and dining areas and the kitchen. There are two bedrooms on the ground floor including a guest room where the house sitters would stay. There is a full bathroom on the ground floor. Cell phone coverage is limited, but there is wifi. We are within walking distance of Goss Lake. We are less than five miles from the towns of Langley and Freeland. Langley is a tourist oriented town while Freeland is a business center with most services. There are no chain stores (other than Ace Hardware and Riteaid Pharmacy) or big box stores on South Whidbey. Those are all located in Oak Harbor, about 40 miles north. Whidbey Island is a destination place near Seattle, a destination city. There is a ferry crossing to get to Seattle with service every 30 minutes. The trip across is only about 20 minutes. Any trip to Seattle needs to include the 20 minute ferry ride and a 30 minute wait for the ferry which always needs to be taken into account when traveling to Seattle. In the high tourist season from late April to October, the ferry wait can sometimes take an hour. There is a bus route that runs right by our house that you can take to Freeland, Langley, or the ferry and the best news is that it is free.
House
Sitters need a car
High Speed Wifi
Family-friendly
Beach
Countryside
Responsibilities & Pets
The responsibilities for the house basically focus on Lily. This includes feeding, exercise, and companionship. She is a young dog that is still learning her manners. She is housetrained and sleeps in the living area. We do not crate her. She walks around Goss Lake with me (1.5 miles) and there is an off-leash dog park about 4 miles away that I frequently take her to. She knows the dogs and people who go there. She loves to run off leash. There are trails in the off leash dog park. There are also trails across the street from our house where I take her on leash. With exercise in the morning and afternoon, Lily tends to sleep a lot. She isn't on her on much as we are both retired. She can be alone two to three hours a day. We occasionally have left her for six hours and she does well. We hold the mail and newspapers when we travel. Both the neighbors next door and across the street are friends and can help if needed.
Dog: Lily is 3 years old (Golden Retriever)