Provide loving care at our ranch in Snohomish
Snohomish, Washington, United States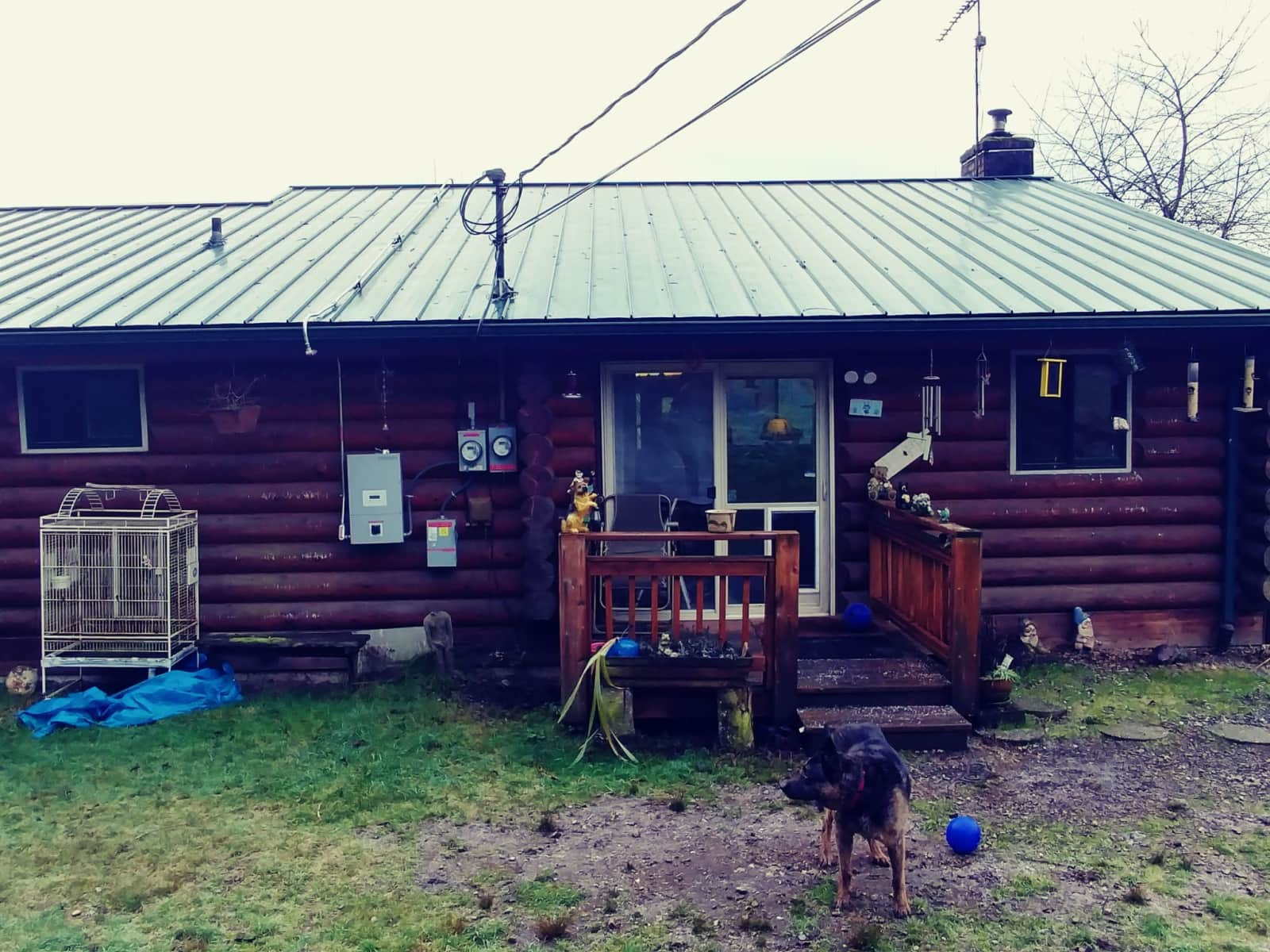 Pets
Dogs
Cats
Horses
Bird
Introduction
We live on a nine acre ranch just outside of Snohomish Wa. Our animals are like our children. We live in a log home and heat with wood. This makes it difficult to travel in the Winter! Summer is a bit easier as the house stays cool and there is no fire to keep going! Most of our animals are older except for the dogs and a bit spoiled yet well behaved. It is beautiful here, we would love to share our home and be assured that our four legged animals are happy and well cared for while we are gone!
Our Home & Location
We live in a log home set on nine acres. There's pasture, trees and two creeks, one of which is seasonal . We have a deck where the birds come to feast...they can be watched from the living room. Eagles regularly fly by landing in trees nearby. The mountains are just 90 minutes away. The nearest town of Snohomish is just 8 miles away..there is a small store three miles away. It is a very quiet tranquil setting.
House
Sitters need a car
Beach
Mountain
City
Countryside
Responsibilities & Pets
Our animals are fed morning and evening. The horses get hay in the morning and hay and grain in the evening. Now that we have slow feeder boxes for the hay, the horses only need to be fed in the evening! Once a day the stalls need to be cleaned out. The dogs eat twice a day , they get supplements with their food. They get up around seven AM and go to bed around 9 PM. The cats just have dry food out all of the time, one cats gets a special diet. Cat boxes get cleaned as needed. Our parrot gets food and water. We supply all animal food and detailed instructions. It takes me about 20 minutes to feed in the morning and 45 mins to feed in the PM...however I am older and move slowly! If care is in the Winter the wood stove needs to be kept going ! We do have supplemental heaters if needed.
Horse(s): Jack is 23 years old (Appaloosa), Bug is 23 years old (Morgan horse), Arie is 31 years old (Arabian horse), Dreamer is 31 years old
Cat(s): Shadow is 18 years old (Rescue cat), Garfield is 9 years old (Rescue cat), Kee-Kee is 8 years old (Rescue cat)
Dog(s): Trooper is 3 years old (German Shepherd Dog), Takota (Mix-breed)
Bird: Wally is 31 years old (Blue-and-yellow Macaw)