Eagle's Swale
Wahkiacus, Washington, United States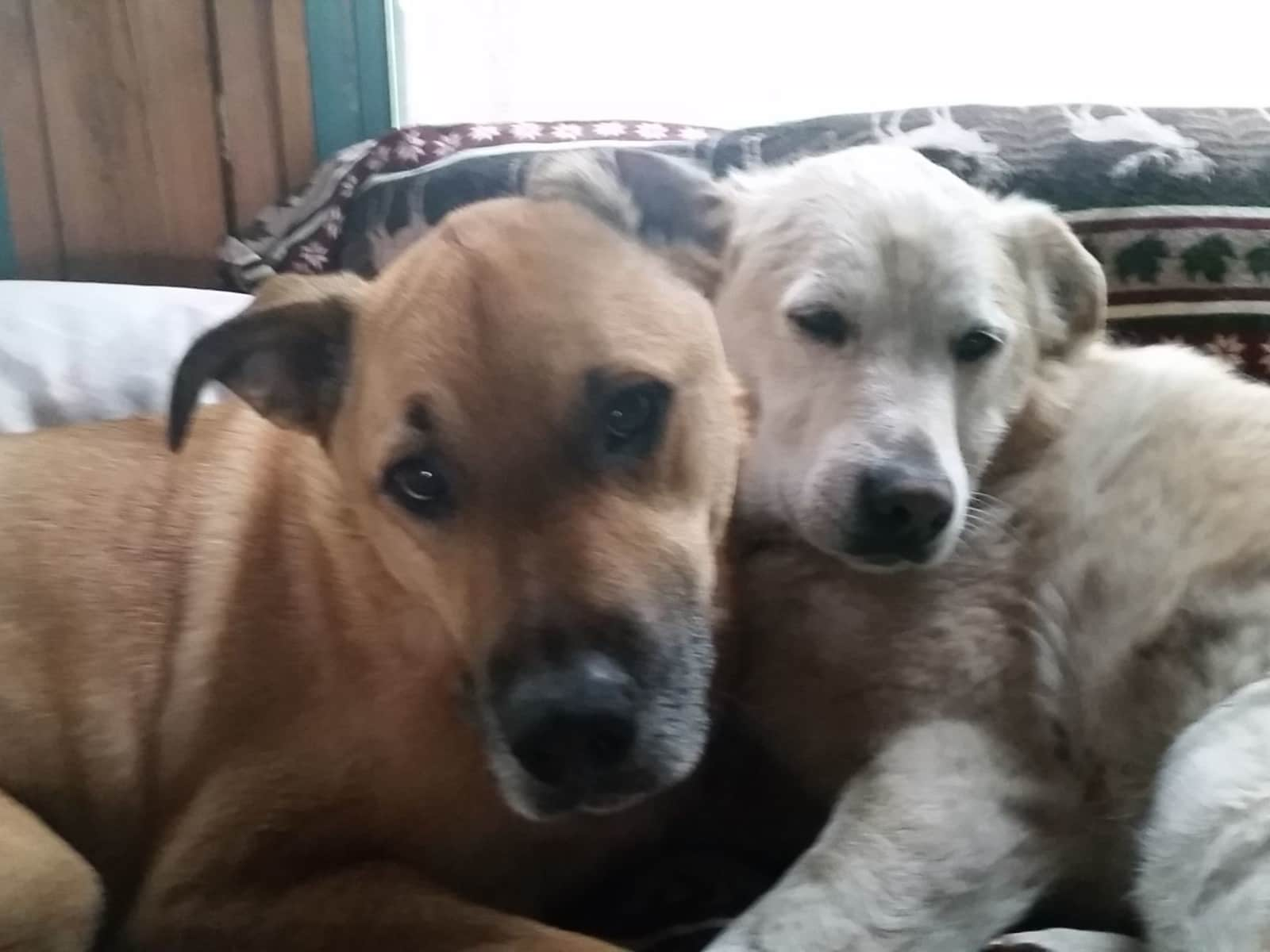 Pets
Dogs
Cats
Horses
Farm animal
Introduction
Hello,
Eric and I are looking for a farm/ranch sitter as we have not been able to travel together for several years....
Our "kids" (four leggeds) are all rescues, each with their unique story and baggage and all in different phases of their rehabilitation. I am a nurse, working in Portland during the week while Eric is home-based, garlic farming and running the ranch. We enjoy horseback riding, cycling, hiking, and paddling. We would simply like to find the right person or persons, to entrust our kids too so that we might travel together once in a while. + More info
Our Home & Location
We live in a forested transition zone - between the Cascade Mtns and the high desert, approximately one hour from Hood River, Oregon and a half hour from Goldendale, Washington. We purchased 28 raw acres 16 years ago, salvaged a gambrel barn, rebuilt it on the property and called it home. We live entirely off-grid, via solar and wind power with a generator for back up. There are two seasonal creeks that run through the swale with riding and footpaths throughout. The property is on a 2000 foot plateau above the Klickitat River Canyon, in the foothills of Mt Adams, as the crow flies. We are 30 minutes from the Scenic Columbia River Gorge which is a sport's enthusiast's paradise of hiking, cycling, windsurfing, kite-boarding, and paddling.
House
Sitters need a car
Basic Wifi
Mountain
Countryside
Responsibilities & Pets
Our place is not for the feign of heart. While comfortable, the house is a work in progress and our life is quite rustic......if you need a TV or dishwasher, this is not the place. Daily chores would include feeding & watering wild birds, horses, goats, dogs, and cats twice daily, as well as manure and waste management. The AM & PM chores take approximately 90 minutes to two hours each. Following the AM feeding and mucking, you would take dogs and goats on a 40 minute to hour-long hike through the woods where they enjoy grazing, hunting ground squirrels, games of keep away and fetch. Grooming and pets are always welcome and you can expect a couple of bed buddies at night. Some of the kids require daily medications and since they are rescues, you may need to break up the occasional dog squirmish. You would also need to be knowledgable of horses, able to recognize signs of colic or other distress, dress a wound and medicate orally as needed. Depending on the time of year, there may be some watering of outdoor vegetable, herb, and flower gardens. Since we are off-grid, you will have to pay cursory attention to the house's operating power system, the well's solar system and the water levels in the reservoir. Ideally, you would arrive a few days in advance of our departure dates to learn all of this. We would only be traveling during the easier months - excluding snow and fire seasons - and would be in touch with you daily by phone to answer any questions that arise.
Horse(s): Takai is 15 years old (Thoroughbred), Rain is 16 years old (Percheron), Frodi is 20 years old (Icelandic horse), Maja is 12 years old (Icelandic horse), Lenja is 13 years old (Icelandic horse)
Farm animal: Goats, Fillipe' and "Nox" (Equinox) are two Cashmere Wethers that are very personable. They have their horns and love to accompany us on dog walks around the property.
Cat(s): Ellie Mae is 1 year old, Butterscotch is 3 years old, Twila Jean is 4 years old
Dog(s): Cooper (Great Pyrenees), Duffy is 8 years old, Finnegan is 8 years old (German Shepherd Dog), Chaucer is 8 years old (Mix-breed), Juno is 8 years old (Mix-breed), Bijou is 8 years old, Shimmer is 10 years old, Saddie is 10 years old (Dachshund), Sammie is 10 years old