Great Seattle Location, gentle older dog
Seattle, Washington, United States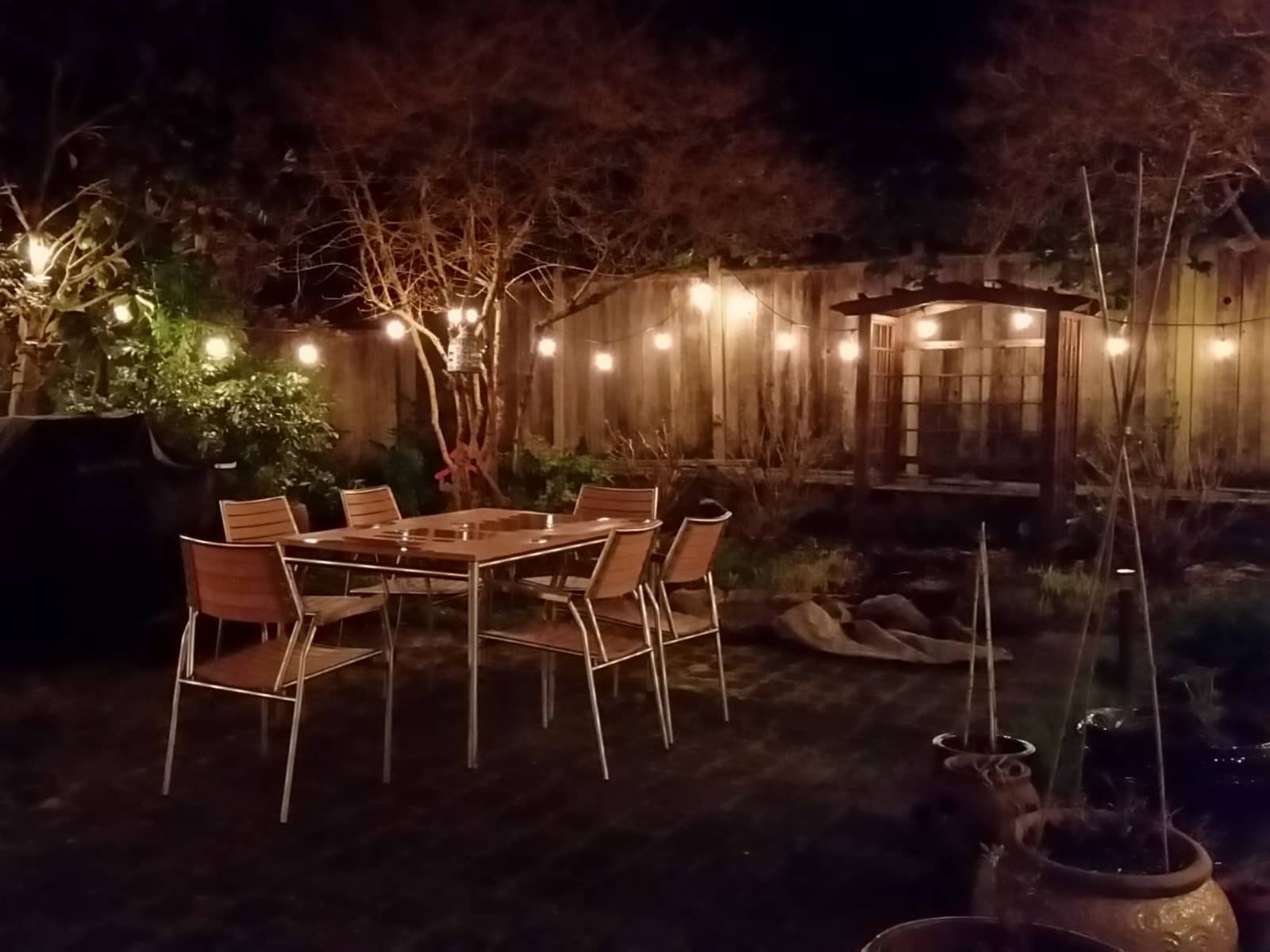 Pets
Dog
Introduction
Our dog Kuma is a healthy, 13 year old super calm, gentle dog whose favorite place is on my lap. At 55 pounds that's not an insignificant presence but it makes her - and me - very happy. She's somewhat timid when she meets new people but after less than a minute, she's just as happy to sit in someone else's lap.
We are looking for a sitter who would arrive on December 26 in the late afternoon/evening so that we can get acquainted before our early morning flight on Dec. 27. We will return on January 2nd in the evening and would like the sitter to stay in the afternoon until we are securely on our flight and headed home.

We like to meet sitters by Skype or Facetime before we ask you to commit to us so that each of us has a chance to ask questions and to get to know each other better.
Our Home & Location
We have high-speed internet available, laundry facilities, lovely and helpful neighbors. We live in the city of Seattle, near the University of Washington. There is a major shopping area within walking distance, U Village, which includes 120+ stores and restaurants. We are a mile from the Light Rail system which goes from the SeaTac airport all the way (about 40 mins.) to our stop near the football stadium. There is also a bus stop just two blocks away which is served by multiple bus lines. A pizza place is near the bus stop and there are 9 restaurants within 3-4 short blocks.

Our house has just 2 floors with the kitchen and living room as well as the master bedroom and bath on the upper level. The lower level is a walk-out to the patio and yard, and has 2 bedrooms, a family room with large tv as well as a laundry room and newly renovated bathroom. The back yard is very private, and the whole property overlooks a lovely park-like setting of a conference center. There are multiple parks nearby....

The city of Seattle is just a few train (Light Rail) stops away. There are museums, theaters, tourist attractions, all within 20 minutes travel time. With a car, a person could also travel to some beautiful outdoor sites for walking or hiking. + More info
House
High Speed Wifi
Family-friendly
Beach
Mountain
City
Countryside
Responsibilities & Pets
Kuma needs to be walked in the morning and can either be let out to use the yard in the evening or would love another walk. She gets 1 pill in the AM which she loves if it's buried in cream cheese, and 2 pills at night, 1 with cream cheese and the other she takes like a biscuit. She presents a paw before taking the pill and will not take anything unless she is directed to do so.
She barks when there is someone at the door but she does not jump on people when they enter. She is generally a very low maintenance pet.
Dog: Kuma is 13 years old