Small townhouse with 3 wonderful furbabies in West Queen Anne
Seattle, Washington, United States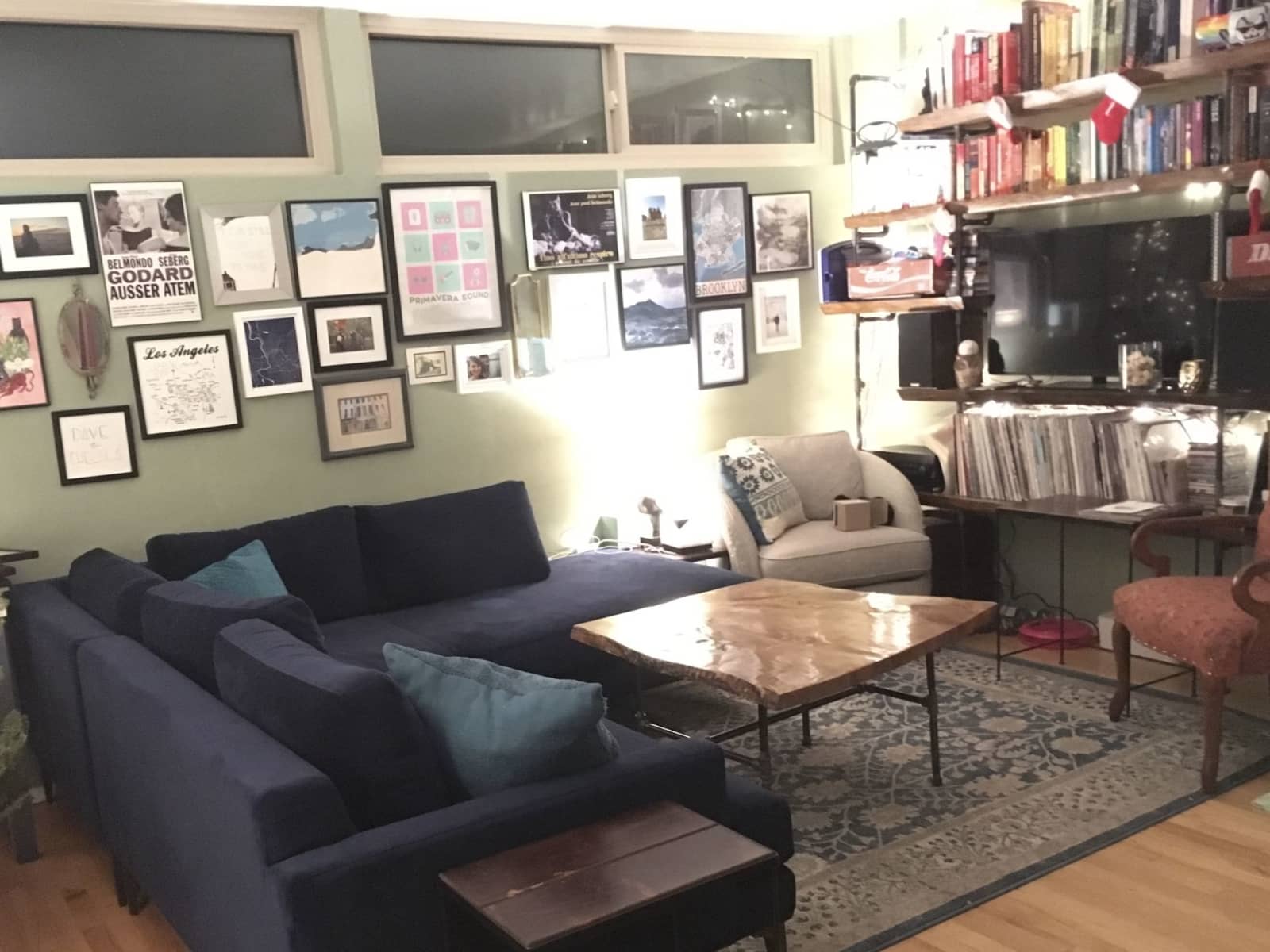 Pets
Dog
Cats
Introduction
Hi! My husband and I have an upcoming trip we need a sitter for!
10/31-11/4 we need a sitter just for all the furbabies!


All 3 animals are friendly and personable which is great for us except when we travel, since they hate being left alone. The cats are very easy to care for, just feeding wet food in the morning and free feed dry food (times flexible, they're not super food motivated), head scratches, someone to hang with at night (they usually sleep in or near bed with us), and cleaning of the litter box. The dog is a bit more work, and while he is the sweetest pup ever, he is a rescue dog and he hates being left alone. He's fine for up to 4-5 hours at a time, though he often barks the entire time he is left home, so we prefer someone who can be around at least half the day. We can setup a daycare day or two if you need to be out places where he is not welcome (but at 7lbs, we mostly take him with us everywhere!)....

Please reach out with any questions! Thanks! + More info
Our Home & Location
We live in an adorable 2 bedroom townhouse, with a dishwasher, comfy bed, wifi, and all the streaming services you could want. There is laundry on site (but it's coin op!). Our apartment is conveniently located in West Queen Anne, and a short bus ride away from everything wonderful in Ballard, Queen Anne, Belltown, and downtown, including Pike Place Market, Seattle Center, the Space Needle and more. The D bus line stops one block away.
Apartment
High Speed Wifi
City
Responsibilities & Pets
Cats:
-Feeding (1/3 can wet food in the morning, free feed dry food)
-Litter box scooping (no litter changing required)
-Head scratches
-Someone to sleep in the house at night

Doggo:
-Mostly free-fed dry food (if he's stress eating, maybe cap him off at 1/3 cup 3x a day)
-Small dog, small bladder! Likes to be walked or at least let out to go to the bathroom every 3-4 hours.
-Super snuggly, and will sleep in bed with you at night and at 7lbs it won't be too much of a hassle.
-House trained and will do just about any trick you like for a treat!
Cat(s): Tobey is 15 years old, Koda is 13 years old
Dog: Murphy is 1 year old