Loving "baby" cat does not want feel abandoned!!
Des Moines, Washington, United States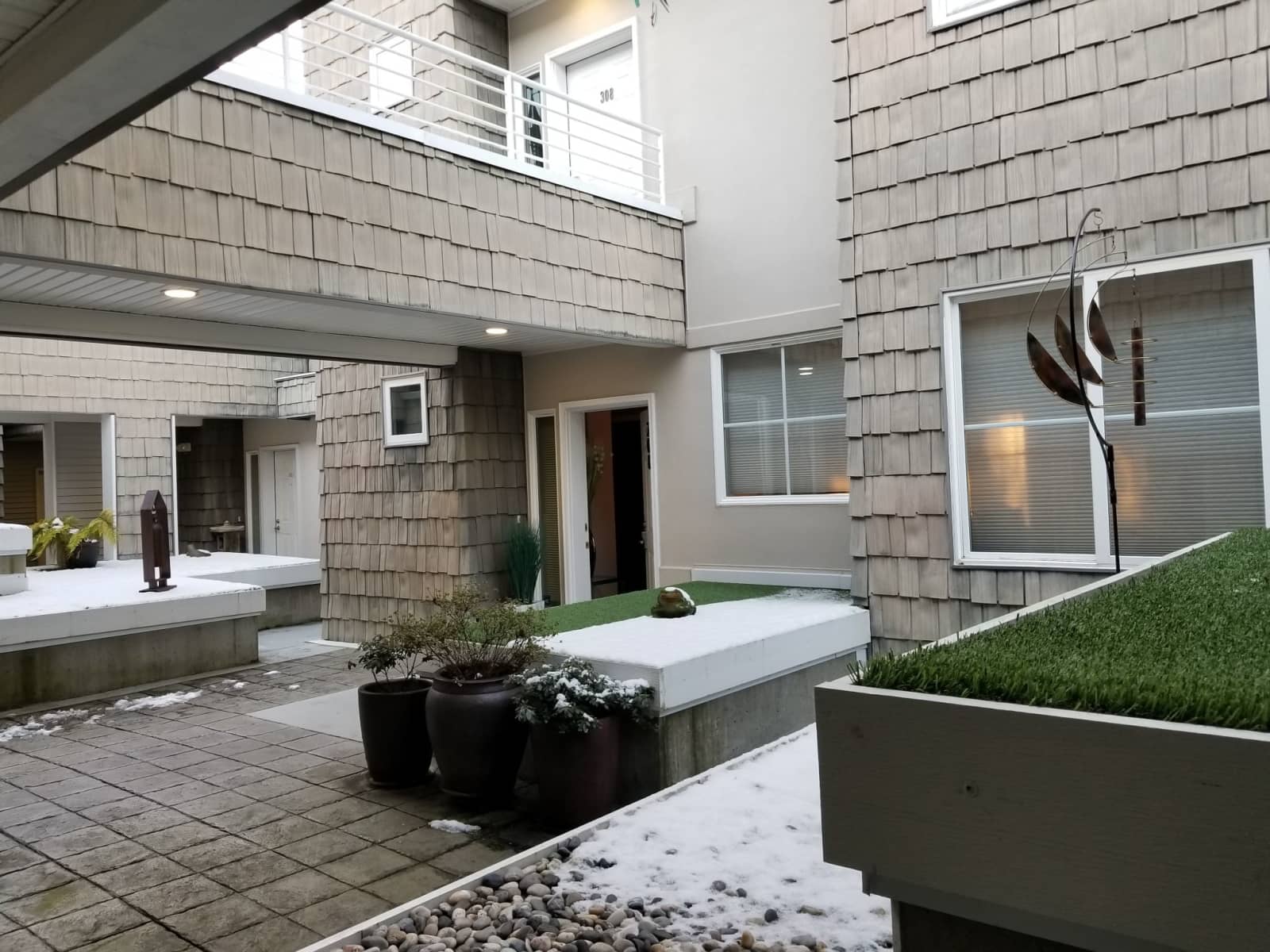 Pets
Cat
Introduction
Condo in fun waterfront community with beautiful Russian Blue Kitty needs a gentle sitter.
Our Home & Location
Two-bedroom condo town-home in a small secured building with secured parking spot for your vehicle. Located in a charming waterfront neighborhood with many fabulous restaurants and shops. Wonderful beach, marina and park paths for walking. Friendly neighbors, many of whom also have loving pets. Metro transit available with access to light rail into the City.
Apartment
Disabled access
High Speed Wifi
Beach
City
Responsibilities & Pets
Baileycat is a shy but sweet, beautiful 21-year-old Russian Blue. We have had her since she was a few months old. She is healthy and trim, but is now experiencing some kidney failure issues... The only medication is a potassium supplement per day. I keep dry food out for her at all times; a mix of kidney food and regular dry food. Once in the evening, I will give her a small helping of canned food. And a couple of "treats" several times day/night. Being older, Bailey likes to sleep a lot. She has a bed downstairs as well as upstairs, both with heating pads. She is quite hard of hearing now. Main responsibilities would be to change her litter, keep her company so she knows she is not entirely alone... but mainly she sleeps. Our vet does board pets, but cannot bear the thought of her sitting in a small cage in a strange place for days at a time. She likes gentle handling and brushing, especially around her face. She likes to go outside on the upstairs deck... no problem - she will not jump off. Only caution would not letting her escape through either of the entry doors. She is totally an indoor kitty. She can definitely be left alone - we leave her overnight on occasion. No special household duties; this is a condo, so not any huge loud noises or parties. You may hear footsteps from the upstairs neighbors but they are harmless and very helpful!! In fact, all the neighbors are very nice. Second bedroom will have fresh bedding and towels for your use... Feel free to use the kitchen. Prefer no shoes on the hardwoods, especially those with waffle bottoms that may carry pebbles, etc. Downstairs is all tiled and carpet, so no problem there. Unit has two entries; upstairs leads into open courtyard, and downstairs (most used) goes directly into the garage to one of our parking spaces which you may use. Litter-box discards can be placed in garbage can outside of lower entry door and that will hold quite a bit before it needs to be emptied into the exterior building garbage containers. Baileycat is only used to using Feline Pine litter which we will provide, of course.
Cat: Bailey is 21 years old (Russian Blue)