Island Living Near Seattle
Vashon, Washington, United States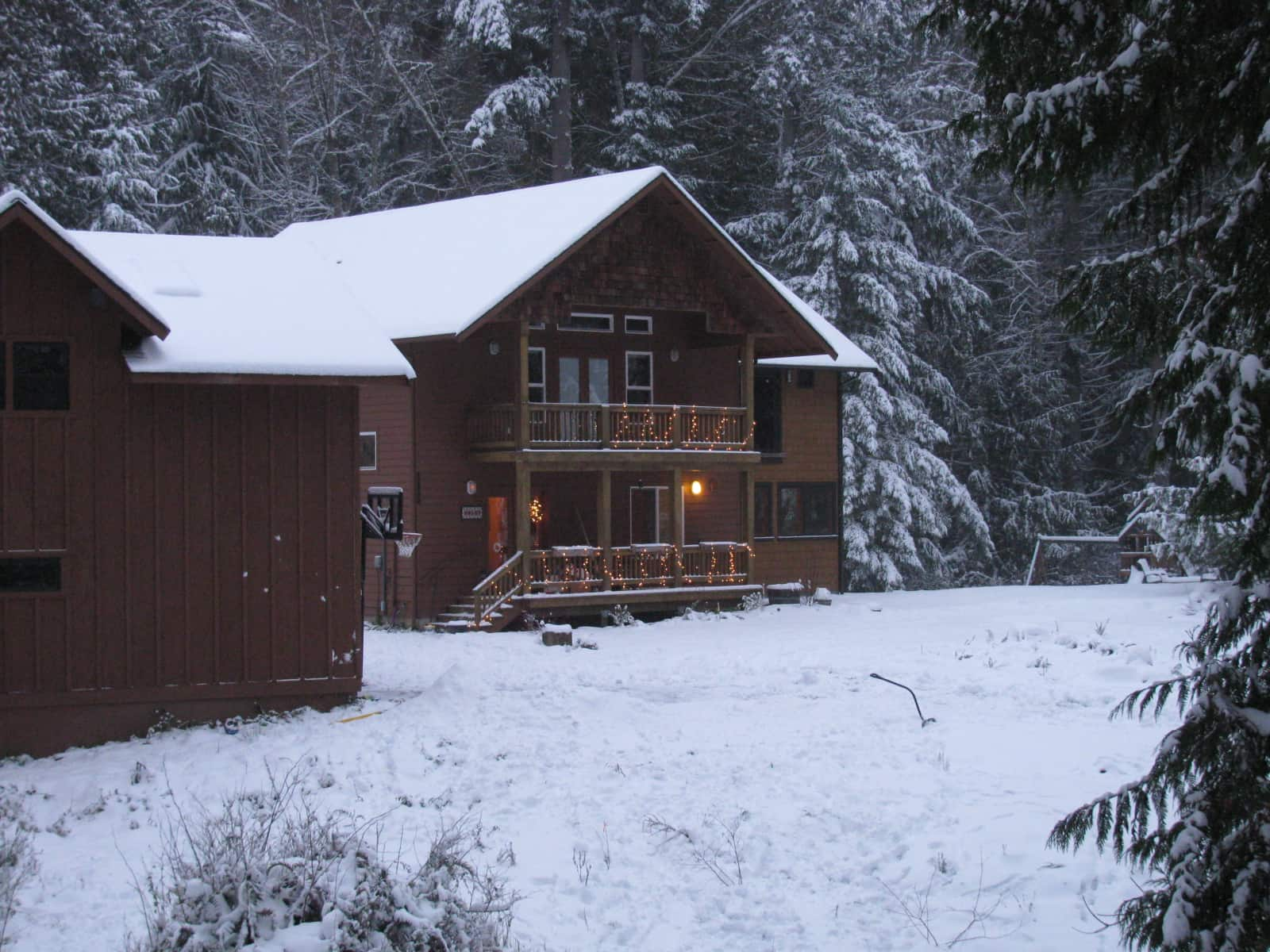 Pets
Dogs
Fish
Introduction
Our family looks forward to our travels which are often to visit family or friends in the US or around the world. We settled in the Seattle area approximately ten years ago and have really enjoyed settling in after many years of moving frequently. We are a busy family of five (two adults and three boys) with two dogs and some fish.
Our Home & Location
Our home is approximately 2,600 sq. feet with all four bedrooms being upstairs. We also have an upstairs laundry room, master bath and a second full bathroom. Two of the bedrooms have a balcony running the length of the rooms where you can sit and enjoy the territorial view. Downstairs is the open kitchen/dining room, powder room, walk-in pantry, office, t.v. room, living room, and hall entry.

If you enjoy peace and quiet and feeling like you are off the grid, you will love our spot in the woods. We back onto approximately 360 acres of King County natural area called, Island Center Forest. There are trails throughout that you can access right from our backyard....

Vashon is an island that is easily accessed by ferry from all parts of Puget Sound. There is access from downtown Seattle by walk-on passenger ferry only Monday thru Friday during commuter hours. The car ferries runs around the clock seven days a week from West Seattle, Tacoma and Port Orchard on the Kitsap Peninsula. There is also a bus line that runs the length of the island along Vashon Highway. Having a car would be most convenient, but bicycles would work for those who are used to lots of riding.

There are so many places to explore right within the Seattle-Tacoma metro areas and Vashon is an excellent starting point being right in the middle of the two. Vashon itself has wonderful beaches, parks, hiking, biking, visiting local farms, wineries and attending some of the amazing cultural offerings. + More info
House
Basic Wifi
Family-friendly
Beach
Mountain
City
Countryside
Responsibilities & Pets
We have two dogs who despite their major differences have learned to get along very well. Bella is our seven year old 11 lb Chihuahua/Rat Terrier mix (we think) who has the typical little dog personality. She is a snuggle bug and great with children, surprisingly. She does however bark at every car that enters the driveway or person who comes to the door as she defends her territory and family. She can also make a lot of noise when on leash and meeting strange dogs on walks. Misty is our 70 lb German Shepard mix who is just over a year old. She loves everyone, dogs and people alike and is full of energy. Bella entered our family first and has let Misty know who the real boss is and Misty complies. Misty needs at least one good walk or jog a day or multiple play sessions in the yard. Due to our location, we are able to let the dogs out in our yard without leashes. Neither one of them leave our property as long as we are outside with them and engaged. They are leashed for walks off the property. The exception is taking Misty to the beach when it is not busy and she can just run. Bella due to her prickly way with some other dogs does not get off-leash time at the beaches. Not that she could do anything to anyone else's dog, but she might aggravate them! The dogs are fine being left alone for 4-5 hours at a stretch and we can give you other resources if you wanted to take a day to explore for longer.
Fish: Indoors, Our 16 year old son has a twenty gallon fish tank with several Neon Tetras and a Pleco. It is very low maintenance and they only require a supplemental feeding every few days.
Dog(s): Bella is 7 years old (Mix-breed), Misty is 1 year old (Mix-breed)