Dogs, Hens and a Turtle, OH MY!
Vancouver, Washington, United States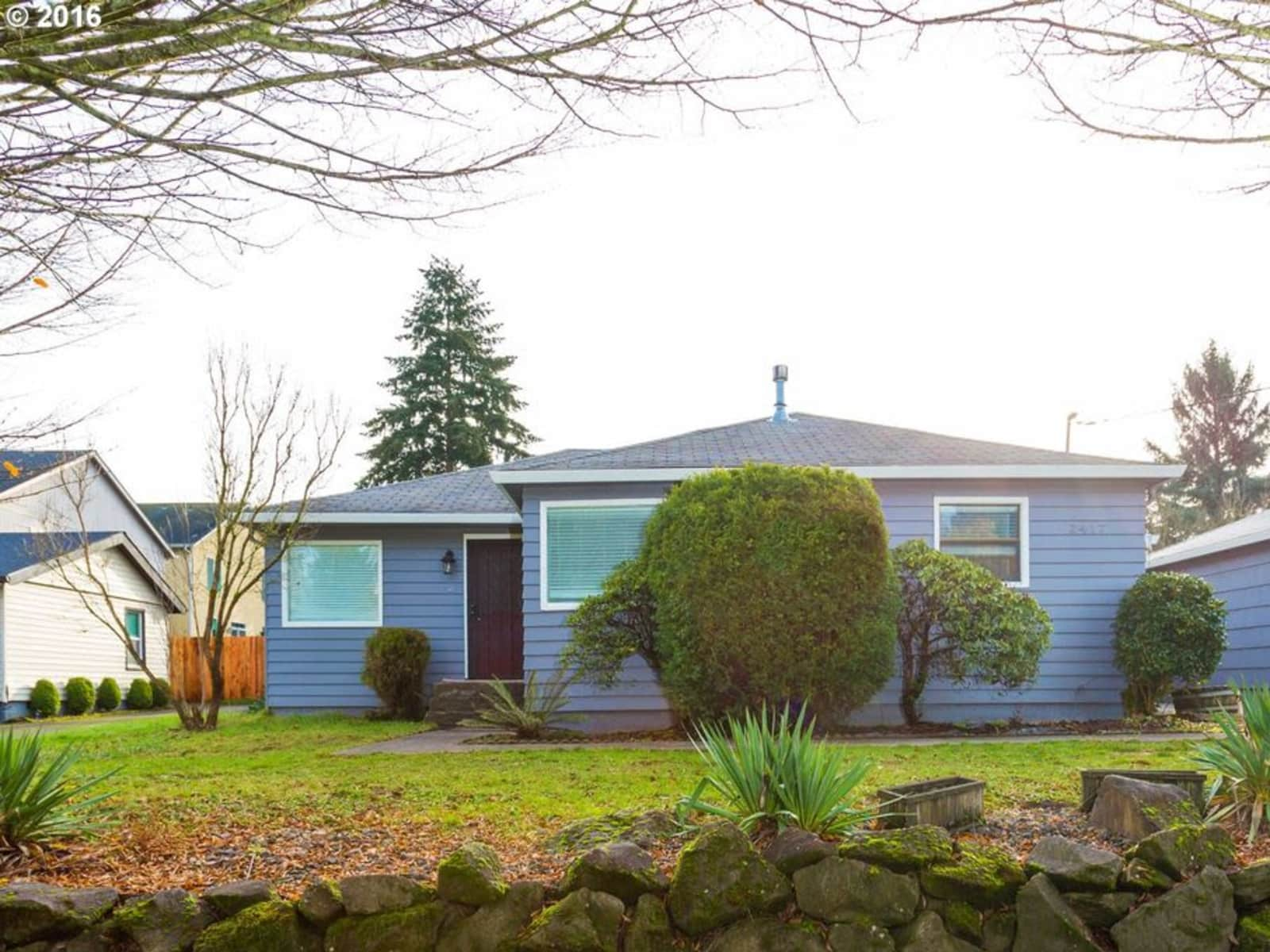 Pets
2 Dogs
1 Reptile
Poultry
Introduction
Hello! I have elderly parents (and other relatives) on the East coast. I often need to visit them, and I sometimes travel for work. I am the founder and director of Bunnies in Baskets in Portland, OR. (You can read about us at www.bunniesinbaskets.org) Homer (dob 12/6/16) and Annabelle (dob 2014) are friendly dogs---Homer can go to doggy daycare on some weekdays if it's raining or you are exhausted. Annabelle loves walks and fetching. The dogs live in the house (with dog door access to outdoor potty area). There are three sweet hens and also an outdoor turtle named Coquille (french for "shell")---all very interactive.
Our Home & Location
We live SO close to Portland and the 5 freeway---minutes away! Our home is cozy (1942), warm, and full of fun. Enjoy unlimited kitchen privileges, an extremely comfortable bed (with or without dog warmers) and an amazing spa bathroom with a beautiful tub for two!
House
Car included
High Speed Wifi
Beach
Mountain
City
Countryside
Responsibilities & Pets
Internet Password: kissinger-----Mailbox (by fence) #2-----Please bring in packages/mail each day. If the packages are heavy, leave behind the outdoor curtain.

Thank you so much!...

Homer (Chesapeake Bay Retriever) and Annabelle (Rescue Jack Russell Terrier/Chihuahua mix)
Homer is an affectionate, very active year old puppy. Annabelle is a little older and "runs" the show. You can bring Homer to Tails R Waggin Daycare between 6:30am-6:30pm on some weekdays. Homer shares three cups of food each day with Annabelle, and they need a full water bowl. They love walks (on and off leash). Ross Dog Park and Frenchman's Bar are GREAT places to exercise these two. They love to retrieve sticks (Homer) or a ball (Annabelle). They love to sleep in the bed with you, but you are welcome to close the door and they will rest happily in the living room pen. They are housetrained and will potty outdoors. Please pick up poop (once a day) so it's not tracked in.
it in. She is VERY tricky so make sure you are inside the outdoor pen or she'll be up the street in no time.

Hens:
Martha (large brown), Anna (small brown), and Ginger (large red)
They have a full automatic feeder and waterer. Please check on them at least once a day. They spend all day in the yard and sleep in the grapevine (under the umbrella) all night. No worries. :)

Turtle: Coquille
Coquille, and his goldfish buddies, enjoy a little food each morning. Wait until Coquille surfaces and drop a few pieces of turtle food near his head. Give the fish a small pinch of fish food. + More info
Poultry: Chickens, Martha, Anna and Ginger are three wonderful outdoor hens!
Reptile: Coquille is 5 years old
Dog(s): Homer is 2 years old, Annabelle is 4 years old