Phu & Star our rescue kitties are looking for friendly holiday companions.
Ho Chi Minh City, Vietnam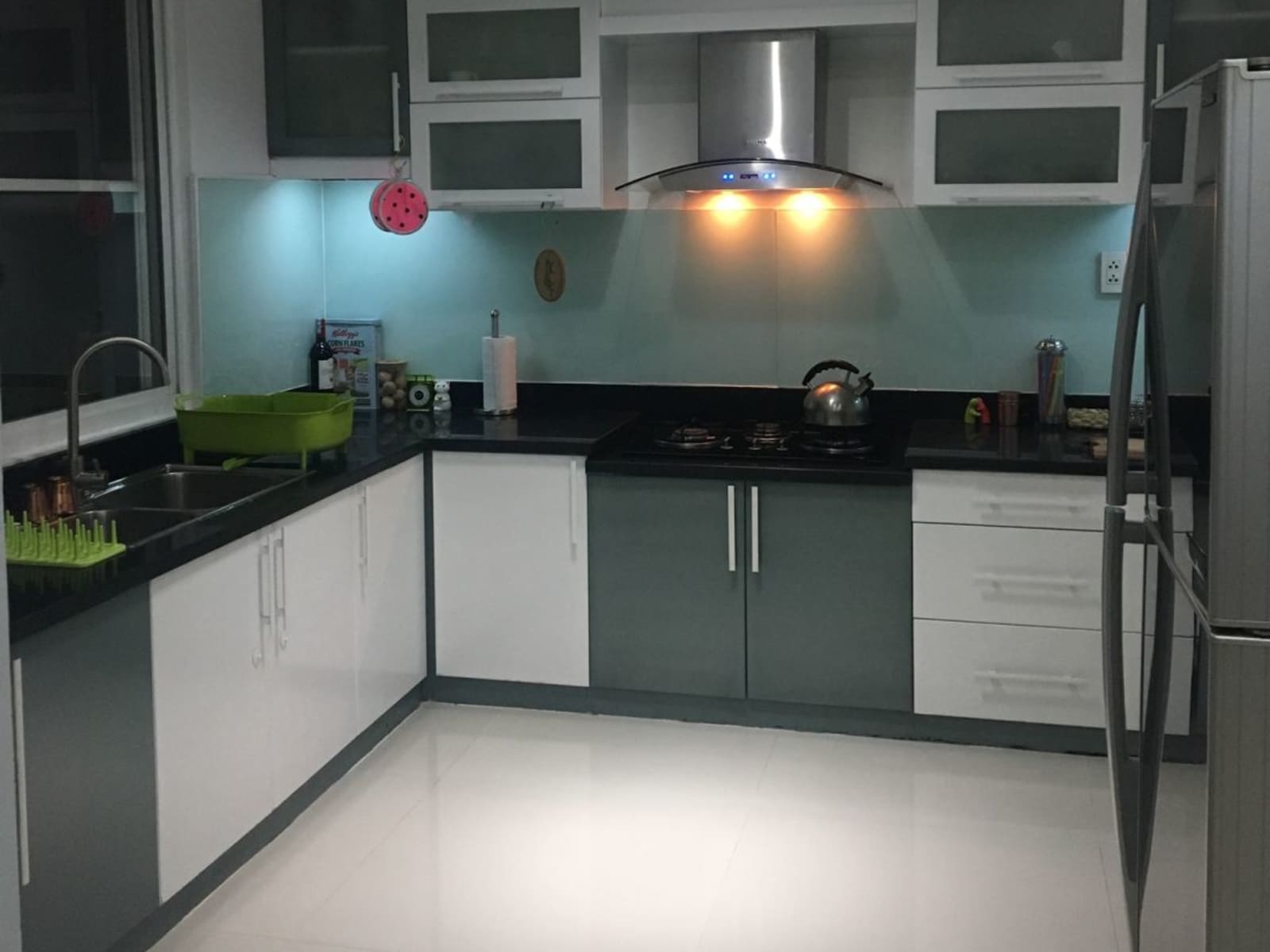 Pets
Cats
Introduction
Hello I'm Anouska & I live with my partner John & our 2 rescue kitties in a quiet leafy suburb on the outskirts of HCMC just a short cab ride from district 1. We're off on holiday & after trying to take our two fur babies away for tet with somewhat mixed results we have come to terms with the fact that they're not quite ready for an international jet setting lifestyle.
Our Home & Location
We live in a beautiful villa just 20 minutes (traffic permitting) from the heart of HCMC. Just a couple of minutes walk from a lovely park, several organic shops, supermarkets, 24 hour convenience stores, there are two spas, nail bar, countless coffee & tea shops, even a lovely vegetarian restaurant. It's 5 mins walk to the nearest mall with a food court, several chain stores & cinema, another supermarket & more vegetarian restaurants in the basement food court. Our house has a roof terrace with sun loungers, 3 bathrooms, 2 master bedrooms, a work room with sewing machine; we can give access to this if required. Our downstairs is one plan with a very well kitted out kitchen with hobs, oven, microwave, griddle, blender, juicer, dining table, then a super cosy living room with sofa & rocking chair that it is Phu's mission in life to destroy... We also have a back yard & front garden which I'm trying very hard to grow things in..
House
High Speed Wifi
City
Responsibilities & Pets
We have two young cats. Phu is about 11 months old. We found him in a bush at the end of the road starving when he was very small, fitted in my hand & now he is very long, leggy boy. He's a bit of a terror, full of energy, has now worked out how to open doors, he is very very affectionate & loving which is why I can't bare the ideas of leaving him. He likes to sit on my chest & wail for a little bit every day, I like to think this is him saying I love you.

Star we think is about a year old, we found her in a different bush a few months ago terrified, in heat & she escaped onto the car port, then again all the way from the roof to the ground floor then had sat there outside waiting for us to get home soaking wet, she's a bit daft. She was even more affectionate than Phu initially but she's going through a petulant teenager time where she isn't quite sure what she wants. They are both real characters very chatty & we are yet to meet anyone that didn't fall in love with them both....

Practical information
**Both cats have all their vaccinations, are microchipped & have been neutered/spayed
**They love to go outside but need constant supervision
**Star is quite happy to sit outside & relax, Phu is a climber
**They both have harnesses, are happy to walk on a leash. Phu likes to go for a walk (you won't get far) Star isn't so bothered
**They can be very affectionate with each other but they can also get a bit carried away when they are playing + More info
Cat(s): Phu (Rescue cat), Star is 1 year old (Rescue cat)