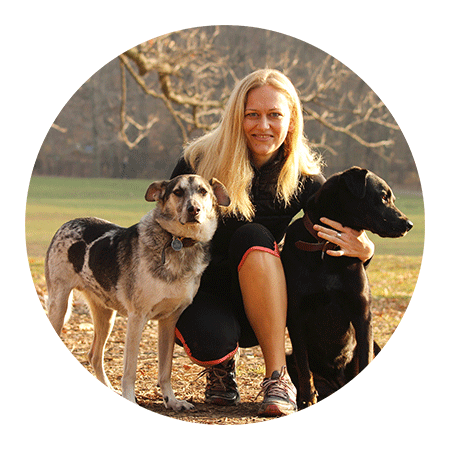 Dani
Dani is the vagabonding writer and photographer behind GlobetrotterGirls.com. Originally from Germany, she left her home country in 2006. After four years in England, she quit her corporate job in London in 2010 and embarked on a round-the-world-trip.
What was intended to be a one-year trip turned into an indefinite journey — and house sitting has played a big part in her travels from the very beginning. For an animal lover, not being able to have a pet is the only downside of not having a permanent residency, but luckily house sitting is the perfect way to get a "pet fix" on a regular basis. Dani has looked after pets in places like Chile, Mexico, Thailand, Italy, Costa Rica, Canada and Australia, and has travelled through over 60 countries on four continents (so far!) and has no plans to stop any time soon.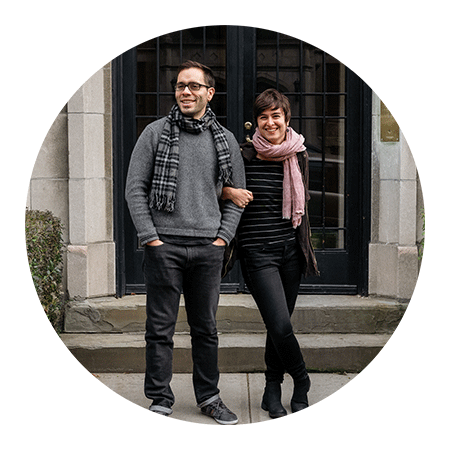 Sam & Veren
Originally from New York City, Sam and Veren have been part of the TrustedHousesitters community since 2015. After house sitting around Europe for several years, they became full-time house sitters and have been exploring the U.S. since 2018 as digital nomads.
As huge animal lovers, they can't imagine anything better for pets than being able to stay at home while their parents make a trip! They love spreading the house sitting word for the benefit of humans and animals everywhere, and blog about house sitting as well as vegan, sustainable travel at AlternativeTravelers.com.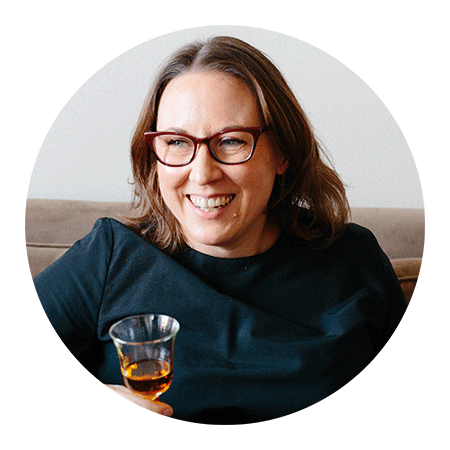 Clare
Clare is a native of Brooklyn, New York, where she still lives today with her two cats. Her passion for travelling — and for animals — date back to her childhood.
Clare has travelled to five continents (she'll get to Australia one of these days!) and spent time living in Morocco and Zimbabwe, making lots of human and animal friends along the way. TrustedHousesitters has been a lifesaver, allowing Clare to keep up her busy work and pleasure travel schedule, and to know that her cats and her home are well taken care of while she's away.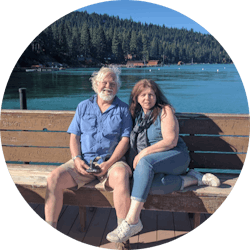 Cindy & Tom
"We are former publishers and magazine owners that worked from a home office for years. This made the transition to a nomadic lifestyle a bit easier than most. We even sold our home, so our prior life is found in storage boxes."
"Since 2016, we have completed sits in 10 countries while taking care of over 50 dogs and 50 cats. We are fully committed to this lifestyle as it allows us a fabulous way to travel; we meet amazing people and can continue to work as digital nomads. We live by the slogan 'Pets First.'"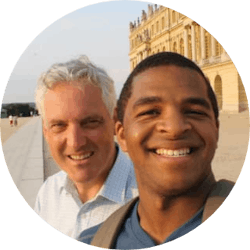 Nicolo & Blair
Between them, Nicolo and Blair have visited over 30 countries across six continents, and collectively speak five languages including English, Italian, Spanish, French, and German.
"Having the opportunity to visit new places and experiencing the sights and sounds from a local perspective is amazing! We are interested in nature, architecture, theatre, and especially local food! Because of our travels, we are unable to have pets of our own, but love animals — especially dogs, cats, and goats!"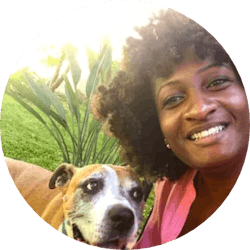 Stephanie
Stephanie has been travelling full-time since September 2015, and since joining TrustedHousesitters has completed over 20 house sits — from a cat in Boston to six dogs in Mexico!
As a big animal lover, Stephanie loves to travel with a pet by her side. While travelling through Australia in 2016, she lived with a family and their loving cat named Tiger in the Gold Coast. She also lived in Perth for a month with four fun Schnauzers — who were happy to protect her from the local kangaroos!