We're TrustedHousesitters, a global, pet-loving community on a mission to create a world where pets enjoy their owners' vacations just as much as they do!
Founded in 2010, we've connected thousands of pet owners and pet sitters worldwide through their mutual trust and love of animals. Which means when it comes to pet sitting, we've got it covered.
Brought together by a love of pets
Our community of pet lovers help each other by offering unlimited pet and home care in exchange for a free place to stay. Pet owners can travel with confidence knowing they've secured the very best care for their best friend. While sitters get to stay in unique homes around the world and enjoy the company of pets. It's a win-win for everyone… especially for the pets!

10 years of happy pets and happy people

A community of pet-loving sitters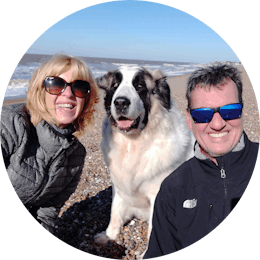 "The bond we form with each and every one of the pets is quite amazing. They become your own for that time they are in your care and we have left pieces of our hearts scattered in so many locations."
Julie and Jonathan, pet sitters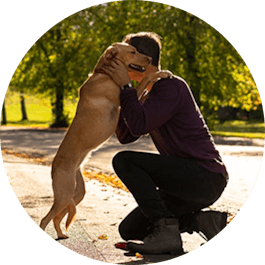 "TrustedHousesitters answered all of our concerns. Not only was our home being looked after, but Hero was being loved and cared for by a genuine pet lover in her own environment."
John and Tatiana, pet and home owners
Vacation pet sitting, with love

"When owners ask for advice on pet care while they are away, the perfect option is to have a house sitter come to their home. It's best that animals can stay in their own surroundings and be looked after by a new carer, which is exactly what TrustedHousesitters provide."
Dr Scott Miller, Channel 4's "Vet On The Hill"