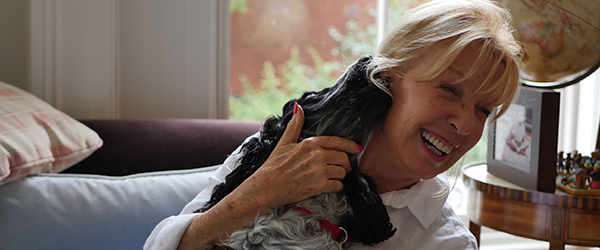 Pet owner Emma discovered TrustedHousesitters when she was looking for the best pet care option for Ziggy, the family's beloved, exuberant puppy.

"Of course I knew that kennels existed. It's just that he was so young and I thought that it would be ideal to leave him in his own environment where he felt happy and secure", said Emma.

After finding out about TrustedHousesitters through a friend, Emma connected with Angela and John - pet-loving sitters with over 10 years of experience and 44 five star TrustedHousesitters reviews.



"Combing through the site, I started to feel The Trust. Members build their profiles through references, recommendations and police background checks and then when I started emailing and Skyping Angela – we were all sold."

Find out more about Emma's TrustedHousesitters story and why our pet care solution was the best choice for Ziggy here.

You can connect with your ideal sitter, too! Become a member to choose a trusted and verified sitter to care for your pets and home.

Join TrustedHousesitters now!