Selling my home in search of a new life, I put my house up for sale and after three long years got a buyer. I also handed in my notice at work. This was when I was introduced to TrustedHousesitters.
My daughter signed me up. It's a bit like a role reversal now she's grown, and although I still support and encourage her as I've always done, she now suggests things to me. I've worked all my adult life and at that point in time I thought I'd take my gap year, which has turned into a two year adventure and is still ongoing.
After the sale of my house I flew too Curaçao (one of the three western-most islands of the Leeward Antilles in the Caribbean Sea) and met my daughter for a one week vacation. I had a lovely time and I made some great memories. My planned stay of just one week became one month, and then one year.
House and pet sitting back in Blighty
After being on an island for sometime I decided to take a trip back to the UK. Having sold my house and not wanting to stay with friends and family for to long, if at all. I decided to utilise my TrustedHousesitters membership and soon got in touch with some pet owners who were looking for a sitter. A couple of them where near my home town, in the Manchester area, so I decided to take up the opportunity and have actually enjoyed repeat sits for some of the members during subsequent trips back to the UK.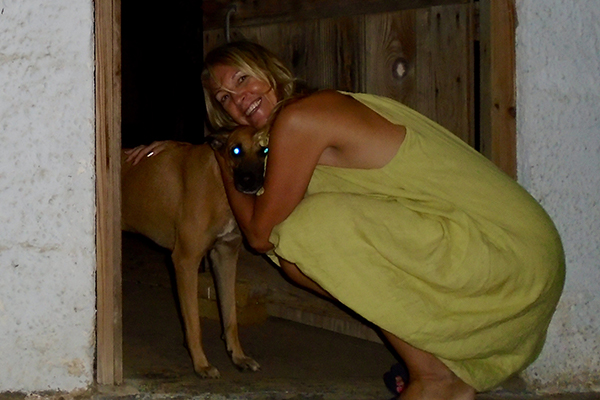 I've also enjoyed house and pet sitting stays in Aruba too which is great because it enables me to visit my daughter and give her and her partner the privacy they need. I don't charge but some people leave me a tip, which is well earned in some sits as you're responsible for the security of the home as well as caring for the pets. Even without a tip it's beneficial to both parties and a great way of getting to live like a local and see places you can only dream of visiting if you won the lottery.
If you're considering securing a house and pet sitting stay next time you travel here are some observations you might find of interest.
You can enjoy a champagne lifestyle on sparkling wine prices
Travelling to new places and house sitting for people I'd probably never have met socially has enabled me to meet people from various backgrounds, including meeting a member of parliament, a diplomat, business men and women and even a male model who has worked for Calvin Klein.
Some days I feel I'm living the millionaire lifestyle and go for Sunday brunch at lavish restaurants on Aruba or breakfast at the Ritz Carlton, followed by a glass of champagne in the casino.
I'd suggest visiting places and countries you have near to your sits, on your way to the sit or after. I flew to meet my daughter in Miami for her birthday one year!
You'll be humbled
Travelling and having the opportunity to house and pet sit has helped me realise what's important to me in life and appreciate the things I took for granted back in the UK.
The only credentials you need are those that come naturally
Common sense, and being trustworthy, honest and reliable are key. They cost nothing but are valuable assets and a quote from one of my favourite films (The Holiday) ......"I think what I've got is slightly resembling gumption"!
Pet sitting
It's great spending time with pets and you're a kind of foster Mum in some ways. Also if you don't have the time, the space or the funds to own your own pet it's a good compromise. It's very rewarding knowing that the pets are not going into kennels and are able to carry on with normal family life, receiving love and care in the absence of their family.
I've fallen in love with some of them and knowing I have taken good care of them, and the home, could lead to a repeat sit which gives me a chance to spend time with them at some point in the future.

Education
You're never too old to learn, and you do learn something new everyday, no matter how old you are. You may learn a new word in a different language or a tradition. Different cultures and customs surprise me, like in the UK someone honks their horn to tell you off or warn you when driving but in Aruba they honk their horn to thank you for being a courteous driver!
Latin Americas celebrates Christmas on Christmas Eve, they feast till midnight and wish everyone "Feliz Navidad" when the clock strikes 12! Carnivals are big here and it's anything to celebrate and get a national holiday for.
It shows no matter how old you are or what education you've had you can travel and do new things for the price of a flight or train ticket.

Go live!
Share your stories with us in the comments below, or tag your photos on Facebook, Instagram, and Twitter with #trustedhousesitters.