November is a pretty special month here are Trusted HQ, as not only is it National Senior Pet Month, it also marks the start of Adopt a Senior Pet Month, too.
Senior pets can be overlooked in rescue shelters, with national figures suggesting it can take three times as long to rehome an older animal. But, providing an elderly pet with a life of love and affection during their twilight years could turn out to be one of the most amazing and rewarding things you ever do...
At Trusted HQ, it's no secret that we love every kind of animal — big to small, fluffy to scaled, young to old — and we never miss a chance to celebrate our pet members.
Luckily, we're in good company! Trusted Ambassador, Zoe loves caring for all kinds of pets, and throughout her pet sitting journey has picked up a real passion for tending to more senior animals.
So, let's meet a few of the senior pets Zoe has had the pleasure of looking after — and a few of the (many) reasons why senior animals make great pets…
1) You'll pick up some important life lessons...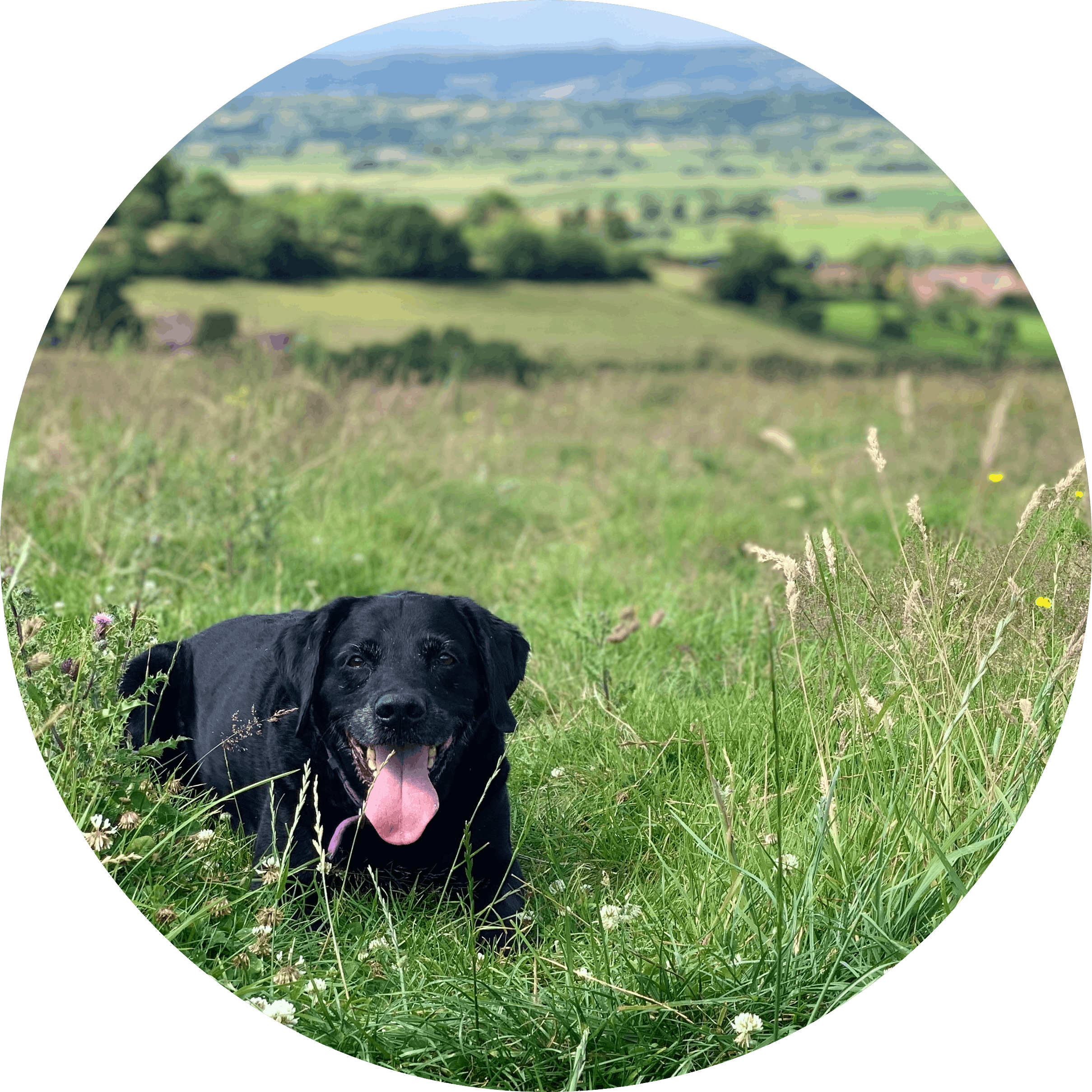 Dixie
"I left a piece of my heart with Dixie in Glastonbury, UK after a sit there last year. If you want a lesson in how to live your life right, go hang with Dixie for a few days. That's the magic of senior pets; they show you that while aches and pains may be more plentiful, they still want to have fun and be active. Sometimes too much fun, with Dixie, as she ran like a puppy up to the nearby fields. It was my job to be the sensible one and limit the fun to recommended time frames from the owners. I think Dixie appreciated my 5-star massages at the end of every walk, as well!"
It's often said that senior pets are young at heart, with a zest for life that extends beyond their years. While you'll need to manage your pet's energy levels to ensure they don't overdo it, you'll soon discover that there really isn't anything quite as endearing as a young pup in an old dog's body...
2) You'll be well-loved in the company of a senior pet…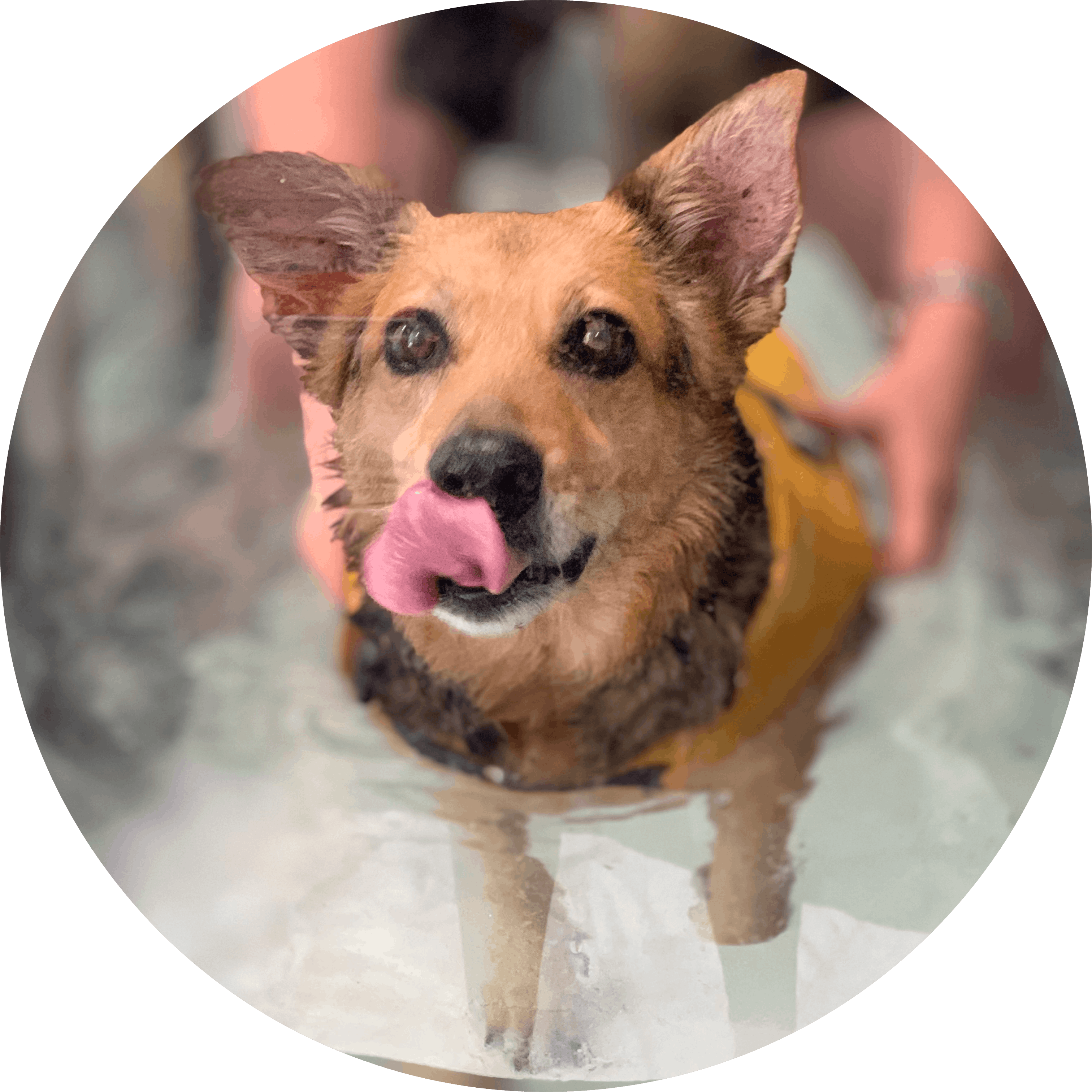 Bella 
"Bella is a gorgeous, young-at-heart, 12-year-old pooch that I looked after in Cape Town. She had had knee surgery a few weeks prior so part of my remit was to take her to her aqua-physio and acupuncture appointments. So fun! Being with was Bella was good for the ego as she made it feel like you had an entourage, following me everywhere. Though that proved problematic for her rehab as she would overdo it on the stairs. It was fun teaching her to wait at the top, and also training her to take the stairs slowly when we did need to go down them."
One thing you should know about senior pets? They will reward the extra care and time you invest in them with unwavering love and affection. Plus, as most senior pets will have spent their lives growing up alongside humans, they come with a wealth of experience and are less likely to need training.
3) You'll learn that patience is a virtue...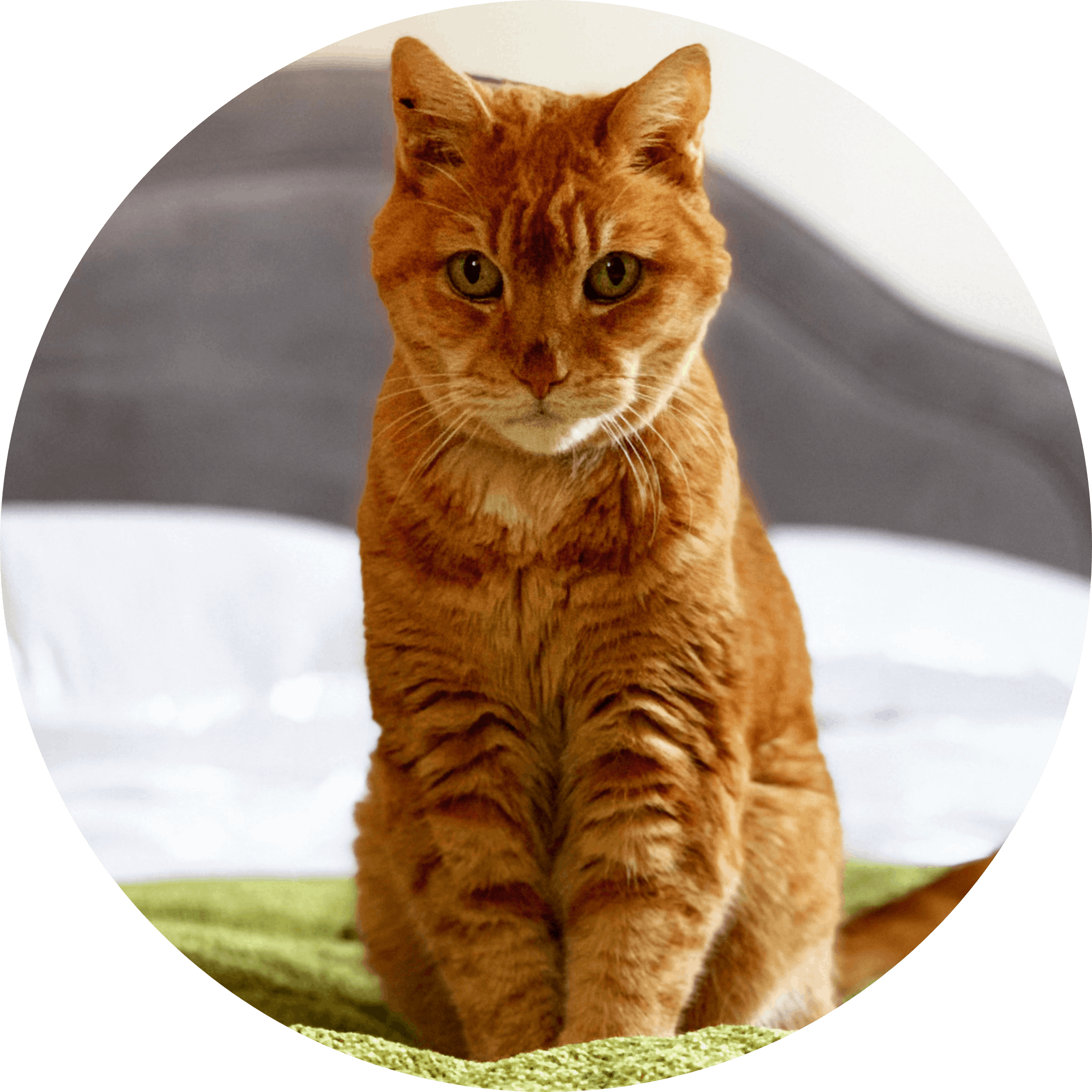 Samson
"The brilliant Samson was 18 when I cared for him, and he's still going strong now. He has some kidney and thyroid issues but took his medicine like a champ (bribes helped), and the diseases meant he was picky with his food. He would sometimes wake at 3 am for a meal, and I was always happy to oblige without complaint — I figure if you've made it through 18 feline years, you deserve to get everything you ask for. One of the things I love about senior pet sitting is that I know I have the patience and attitude required to give them the best possible care."
Senior pets may need more time, care and attention (as well as regular vet check-ups), but it's all so worth it when you realise the gift you are giving these animals: the chance to enjoy their twilight years, safe in the knowledge they'll be properly loved and cared for.
4) You'll learn to appreciate life at a dog's pace...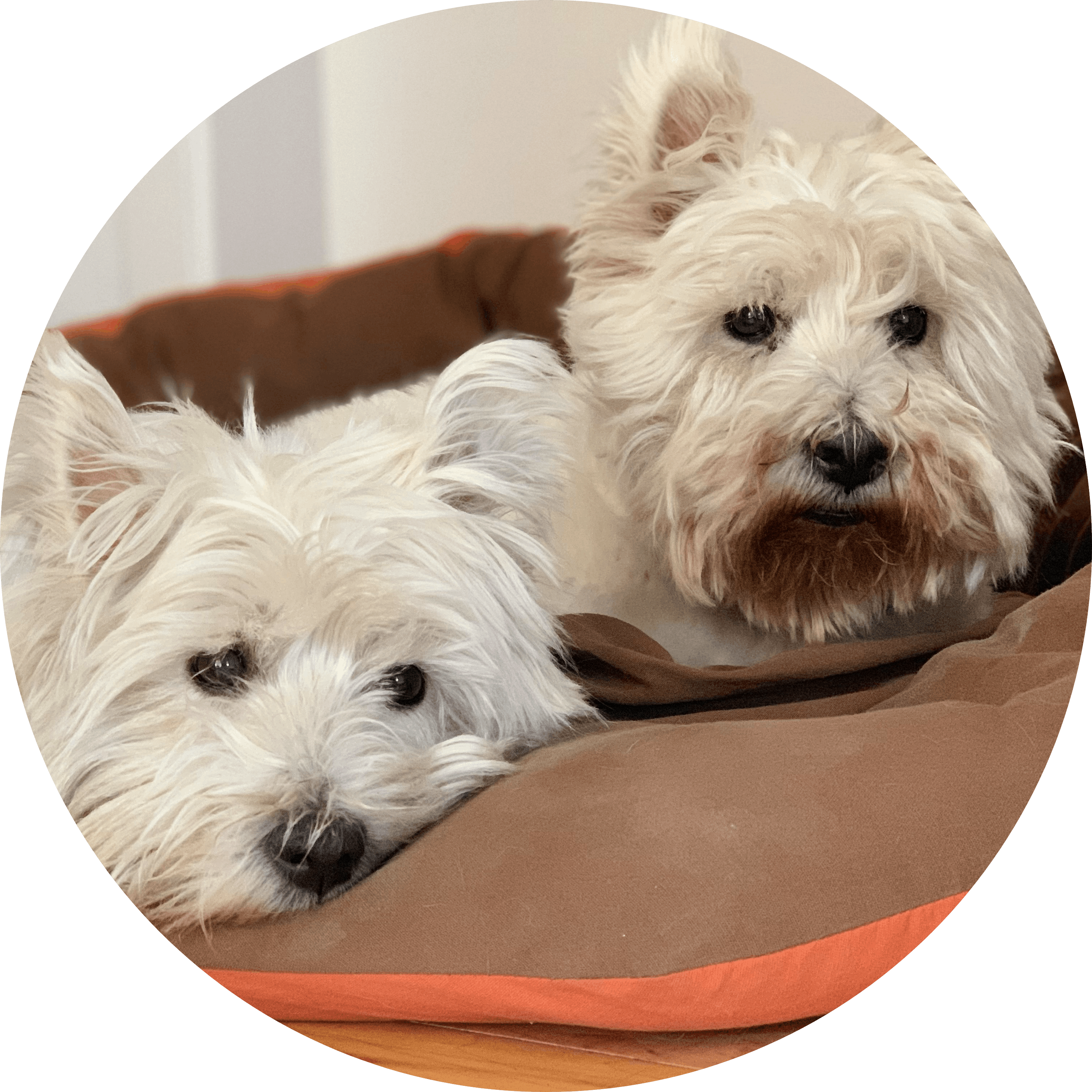 Zoe and Drifa
"Zoe (yes really) and Drifa were two amazing Westies that I cared for in Reykjavik. 14 and 11 respectively, this mum and daughter duo liked a slow amble around the nearby park. Well, Zoe did. Drifa got extra walks to make up for the speed of the twice-daily ambles. As Zoe was more senior (she sadly passed away in December), she occasionally needed to be carried for parts of the walk — but that didn't stop her wanting to go out!"
It's true that with age, comes wisdom. 'Puppy dog eyes' certainly get a lot more airtime, but you only need to look into the eyes of a senior dog or cat to realise they have a depth of knowledge well beyond their years — and they could probably teach us a thing or two…
5) You'll see how fun-loving life can be, regardless of age!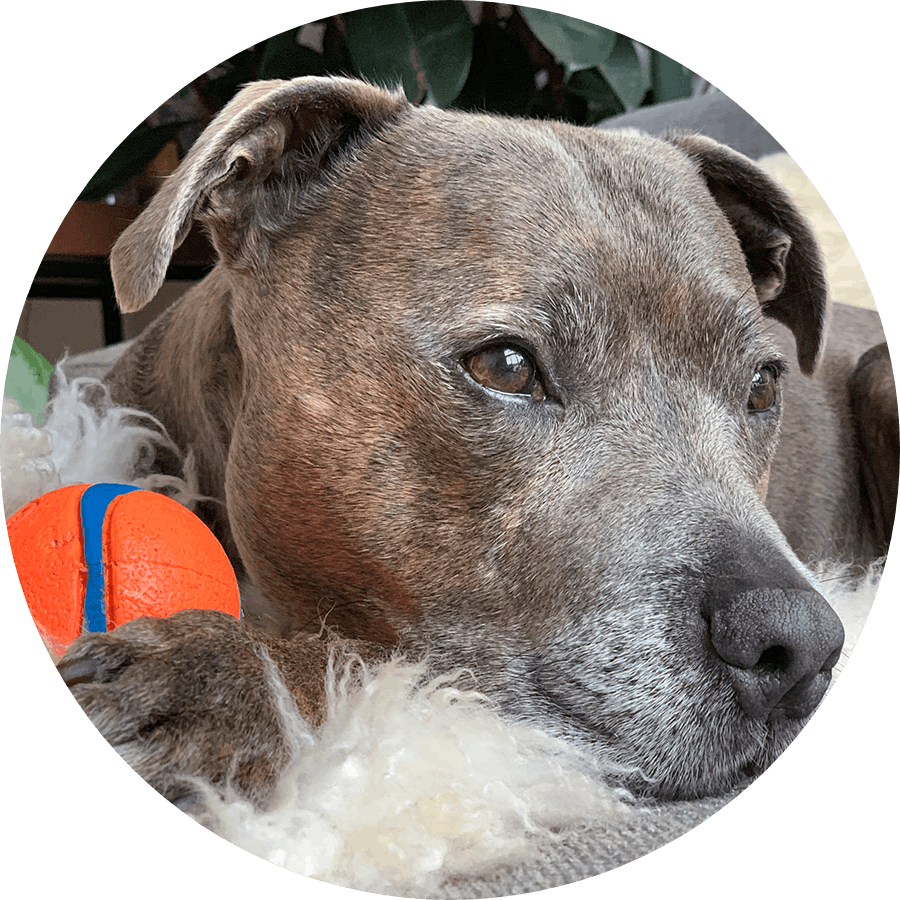 Bear
"Bear is a fun-loving Staffy that I cared for in Venice Beach, CA. He was 10 at the time and a little on the creaky side, joint-wise. He had daily medication and required a specific ball toss to stop him rolling during games of catch. He snored like a trooper, though I'm not sure that had anything to do with his age, haha!"

How can I celebrate National Senior Pet Month?
Get involved by sharing photos of your senior pets (or any senior pets you've cared for and loved, just like Zoe has) on Facebook and Instagram, tagging @TrustedHousesitters and using #NationalSeniorPetMonth. 
Trusted tip: If you're thinking about adopting a pet, there are some things you should consider beforehand, especially when it comes to senior pets. Read our post about what to consider if you're adopting a rescue, and head to the RSPCA's website for their top tips on caring for senior pets.
A very special thanks to Zoe @staypawsitive for sharing your photos and stories with us!