20 reasons from 20 members…
At the beginning of 2020, we ran a competition on our Facebook page where we asked our community what they loved about TrustedHousesitters, and in return, 20 lucky winners would receive a TrustedHousesitters annual membership.

We would like to say a massive thank you to all 600 TrustedHousesitters members that took part. The stories, kind comments and love melted many hearts at TrustedHQ.
Want to know the winner's reasons for loving TrustedHousesitters? Keep reading and prepare yourself for that warm fuzzy feeling…
Meet the winners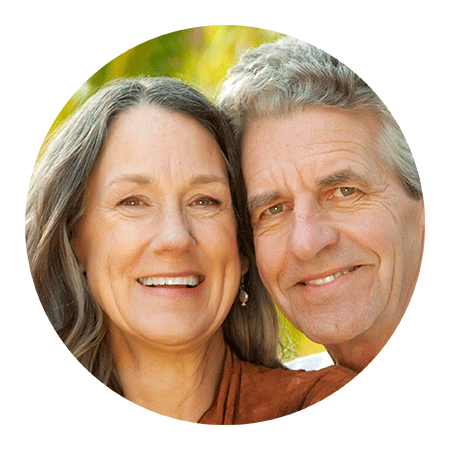 Sharon & Kenneth
"Oh, to fall in love over and over again… with the families who welcome us into their homes and become special friends; with the wide variety of pets who climb into our hearts; with the communities, diverse cultures and unique surprises, that each sit has offered us.
For the past four years, TrustedHousesitters has given us the opportunity to live close to our ageing parents, enjoy extended time with our grown son, indulge both our desire for living in the heart of a city and our desire for the solitude of being remotely tucked into nature with the ocean right out our front door.
When I reflect on what I most love about TrustedHousesitters, it's the unique business model and community of friendship that I deeply appreciate; homeowners and house sitters creating relationships of mutual trust, respect and service. The TrustedHousesitters' heart-based model of collaboration can transcend many of the boundaries that often separate people. We've appreciated how we've been exposed to new cultures and diverse values that have made life richer.
We are grateful."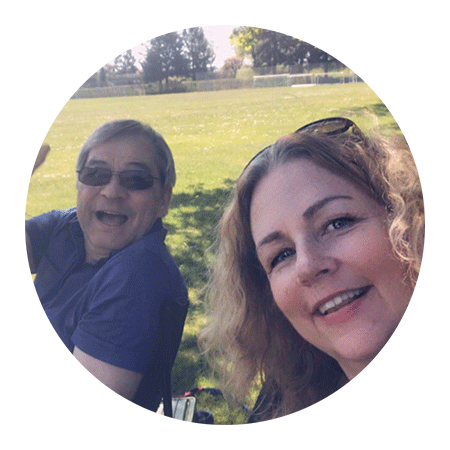 Sharon
"We have been a member of TrustedHousesitters since 2016 and after six successful sitters, there is no going back. Before we joined, it was next to impossible for us to find someone to care for our two or three dogs (Tony, 14, Nicky, 10 and Patsy, 8) during our holiday travels. We normally have two dogs but my daughter was doing her internship abroad, so over the last three years, two became three.
Living as a California expat in Germany, it has been challenging at times, and I had no idea about the level of international connection and love these house sitters would bring to us.
Each house sitter not only brought a beautiful and authentic connection to our animals but also to us. This was accentuated two-fold when at the end of last year, and just a few days before we were to leave on our last three-week holiday, our oldest beloved Tony began to decline rapidly due to a ruptured tumor. Our house sitters, Debs and Richard, were scheduled to arrive just a few days later and we had to make a decision. We informed them of Tony's failing health and that he could go any day. Not only did they comfort us, but they also agreed to go along with any decision we made, including taking care of him so we could leave on our scheduled trip. This is just an example of how the TrustedHousesitters community steps up for each other. I haven't even mentioned the quality care of our animals and house, along with the ability to be flexible and extra measures they have gone to while staying at our home. More often than not, we had a warm meal waiting for us when we returned home from our long travels abroad with offers to walk the dogs until we got settled in.
My husband and I are so grateful, and we always look forward to our TrustedHousesitters stays. For us, they will always remain our family, at our home and away from home.💖💖💖💖💖"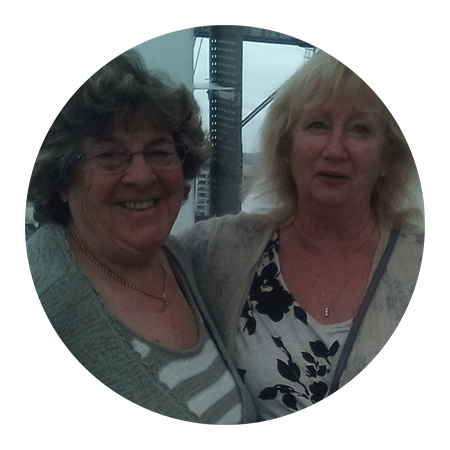 Maryella
"My membership was one of my last presents from my lovely husband who passed away on January 21st 2019. He wanted me to continue to travel and take advantage of the wonderful opportunities that TrustedHousesitters could offer. In fact, it has helped me sit in Spain last year and have been rebooked twice for this year. I have also had contact with many lovely people who I hope to meet and sit for. One of the best presents I could have had. Thank you"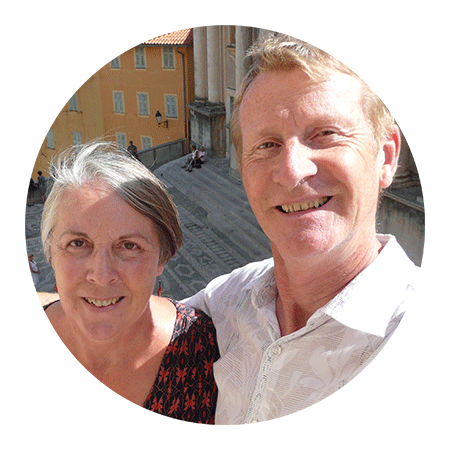 John & Trisha
"TrustedHousesitters and the cats that saved our lives... perhaps a bit melodramatic so let me explain.
Trisha and I have been married for 45 years and have had the good fortune to work together, initially running our graphic design company for 23 years followed by 13 years renovating a number of cottages in South Dorset. The mathematicians amongst you will notice a 9-year discrepancy which brings me to our headline!
In 2010 we moved to a country cottage in North Dorset with the intention of searching for a new renovation project. Best laid plans... following a routine scan Trisha was referred to Poole hospital and diagnosed with breast cancer which required a mastectomy. Six weeks into her convalescence I was rushed into hospital with chest pains and diagnosed with a benign heart tumour requiring open heart surgery in Bristol, it never rains etc.

What a wake-up call, time to take stock and consider our future. Being somewhat forced into early retirement and with a limited income, we were concerned as to how we would fill our time. Fortunately, during our convalescence, we came across the new TrustedHousesitters website and thought what a fabulous idea! With our love of cats, gardening and knowledge of property it seemed like a match made in heaven.

Today, 9 years on, we have looked after a wide variety of adorable feline characters, amazing houses and have become friends with many charming owners. We can't thank TrustedHousesitters enough for all the house sitting opportunities and for recognising our efforts by making us 'Super Sitters' - not 'Super Heroes' as our grandchildren like to call us!

If you love pets, travel and want more excitement in your life then join TrustedHousesitters now."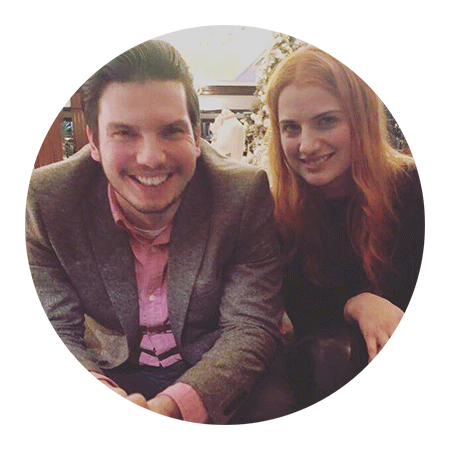 Jessica
"It's meant that we could go on our first ever family holiday!! Honestly, so, so thrilled about that!
Before a friend told us about it, we would tally up getting the three dogs, cat and chickens in to be looked after and it was costing up as more than the actual holiday would cost us so it was just way out of budget.
Now, we can even go on mini-breaks and not worry. The last two years of being members have just been sanity savers - knowing we could actually book a holiday and have something to look forward to, be confident that the animals would not only be safe but very happy and coming back to a spotless house!
Thank you so much!"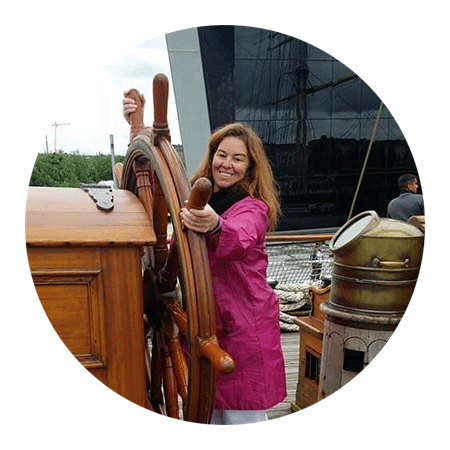 Michelle
"After caring for my disabled mother for years, I no longer have that responsibility and can travel, see the world. However, I worry about leaving my two older, big dogs in a kennel or at someone's home. With your service, I can invite families into my home, knowing my fur babies are taken care of. I also get to see the world and take care of other people's family members. I'm currently in France watching two dogs and chickens while a lovely German family is in Florida keeping my pups company. It's a win all the way around and I thank you for the opportunities it has made available."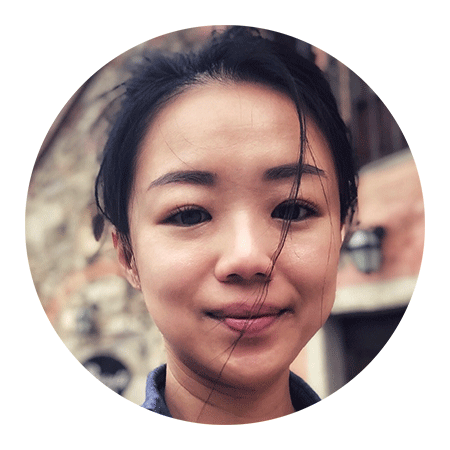 Charine
"As digital nomads working in the wine sector, we are extremely lucky to be able to combine our love for wine and travel and make a living out of it. We've been on the road since 2015. Running our own startup with a two-person team means that we don't have the luxury to go back to our home countries as often as we wish. We miss our families, friends, and essentially the cozy feeling of home.
TrustedHousesitters offers us opportunities to retreat to conducive environments and slow down, reflect, and care. Every TrustedHousesitters arrangement fulfills our elemental human need for belonging: in a place (borrowing the comfort of our generous hosts), in a heart (of the pets), and in ourselves. One of the disadvantages of traveling full-time is the inability to have our own pet. Because of TrustedHousesitters, we are so thankful that we can now use our downtime to help others in need of a holiday or break, while we get to enjoy being surrounded by loving animals. After every TrustedHousesitters trip, we always feel mentally charged and emotionally tender. Better yet, we are also able to share our love for wine with our hosts by bringing them wines from lesser-known wine regions! Our two recent house sits were both in Germany, and because of these two opportunities, we had a chance to learn and write about German wines in great detail! Any product or service that helps people to save money and time is great. Any product or service that, not only helps people to save time and money but also, brings meaning, fulfilment, love, and connections to people's lives is priceless. Thank you TrustedHousesitters for rewarding us with a sense of belonging and friendships from all over the world, furry love, fun, adventure, and career growth!"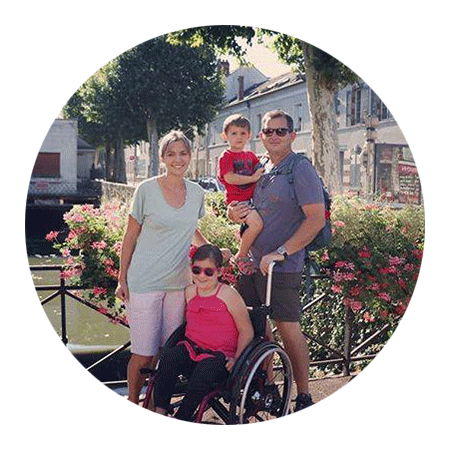 Annel
"We've packed up our house, sold our business, and started to do house sits on a full-time basis 18 months ago. We're a family of four and we've secured house sits through TrustedHousesitters in France, Belgium, Ireland, Mauritius, North America and South Africa.
We love the fact that the app and website are user-friendly with great search functions and notification options. We've secured 18 house sits so far through TrustedHousesitters and so far all of them were amazing. We still have some lined up and we're super excited about them. We've fallen in love with so many pets over the past 18 months, anything from dogs, cats, snails, fish, chickens, guinea fowls, horses and donkeys. We still receive photos and updates from most of the homeowners who also became friends. We love the idea of settling into a neighborhood instead of a hotel room. We and our kids made friends for life on our journey! My daughter uses a wheelchair and staying in a house instead of a small rental place or hotel room makes it much easier for her, and our son loves to play outside in the gardens. We can't imagine traveling without doing house sits anymore, for us it's about relationships we build with people, furry, finned and feathered friends!"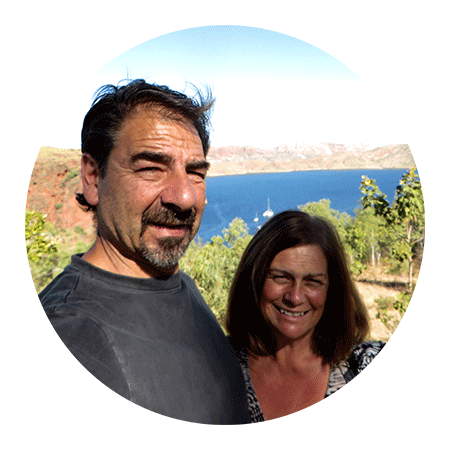 Lauri & Pam
"We have been members of TrustedHousesitters now for a few years, and it has totally changed our way of life! We travel for about four months every year, spending the Australian winters in warmer climates, such as Europe or Asia. We have found the most amazing sits and looked after some very special pets and beautiful homes, but for us, the very best part of it is the wonderful new friends we have made along the way!
We have become very good friends with homeowners, who have asked us back on multiple occasions, and wished to spend extra time with us, going out for meals, or to places in the area. We have even had our first visit last year from one of our new friends from a house sit in Italy, who came to stay with us in Australia for a few days, while she was holidaying here! These are the things we really treasure from our housesitting experience! Also, we absolutely love taking care of beautiful pets, and spending time gardening and living like locals... we have also made many new friends after just meeting up with them in the local neighborhood! We keep in touch often, and hopefully will get to see a few of them again."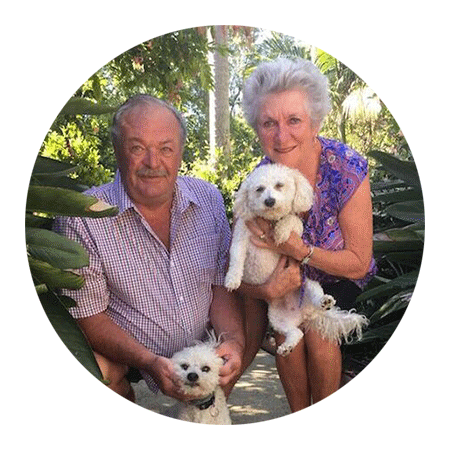 Annette & Charlie
"Where to begin on sharing why we love being sitters with TrustedHousesitters for five years now – so many! The most obvious are we love pets, travel and meeting people. We have looked after so many fun pet personalities, stayed in some wonderful locations and have become great friends with some of the homeowners who have visited us in our home.
I love to check out the TrustedHousesitters site when I'm having my morning coffee — sometimes we don't know where we'd like to go on our next vacation and TrustedHousesitters may determine that. It's exciting applying on a sit — kind of like applying on a job and a thrill when you're accepted for your next sit and adventure! There's nothing more rewarding than having a pet get so excited upon hearing your voice on a repeat sit that they do a piddle on the floor (my furry friend requested I withhold her name) :) We've been so fortunate to sit twice now in the country and city where I was born and emigrated from leaving all relatives behind over 60 years ago only to be able to see them again with getting that sit twice! We've also been able to provide more support to our disabled son who lives an hour away from us by doing numerous sits in the city where he lives, including a very memorable sit with a therapy dog. I can't say enough about this organization and the customer service has been outstanding. You've really changed our lives in so many ways!"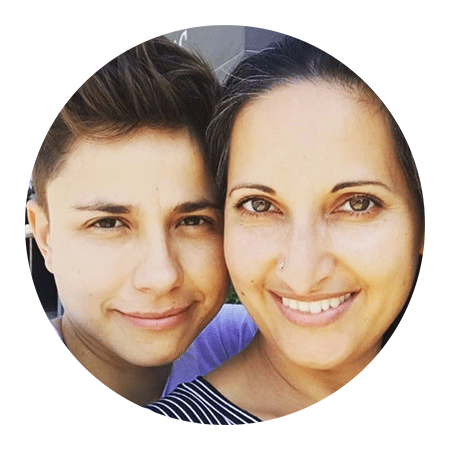 Charlie & Lucy
"TrustedHousesitters changed my life radically and now I wouldn't know how to live without it. Let me tell you how and why...
I had a pretty average life; a job, a condo, a car, too many bills and lots and lots of things I didn't need. But I was spending much of my free time reading stories of people who were traveling the world with very little money, and wishing I was them.
At some point, I knew I couldn't continue living through other people's adventures; I wanted my own! My research showed one common factor among those "lucky" people, TrustedHousesitters.

I joined the site in December 2016, reluctant to spend the annual fee, but thinking that as long as I got one night of accommodation out of it, it would pay off.

I sold my condo in January 2017 and got rid of almost everything I had, moving into two suitcases and a carry-on. After my first three-month tour of Europe, I downsized to just the carry-on. I also downsized my expenses, reducing my monthly bills so that I was able to live longterm off my savings. I realized that those people I used to read about weren't lucky — they were smart.

By mid-2017, while on a work trip I met the woman of my dreams, and I knew I had to extend my stay so I could see her again. I nailed an application and got to stay for an extra week, looking after two cats. And long story short, we are still together.

When I came out to Lucy as being a pet sitter as opposed to having my own home, I was nervous, but to my surprise, it didn't scare her off. Exactly one year later she was ready to join me, and we've been house sitting together ever since.

I've been so proud to witness how this lifestyle has prompted some major changes in my partner's life. She minimalized her belongings, and now travels light, though hasn't yet managed to reduce her life to a carry-on like me! She was able to pay off all her debt and is in the process of rebuilding her credit. This past year she says she's felt lighter, more free, less stressed about money and work, and more able to devote time to things that make her happy: travel, outdoors, animals and time with me, of course :)

Instead of working 12 months around the clock, with two-weeks vacation, we now work only nine months of the year and gift ourselves the summers to play. Lucy and I feel empowered to travel the world because we know that free accommodation anywhere is just a few clicks away.

Our lives have changed so much since the days of daydreaming at our desks. Having the presence of pets in our lives has made us happier, more active and healthier. We have discovered fascinating people, made invaluable friendships and restored our faith in humans. Our savings allowed me to pay a life-changing surgery and to claim our freedom. We are living a life we couldn't afford if we had to pay for it. Only one thing is certain: many adventures await...

Thank you TrustedHousesitters!"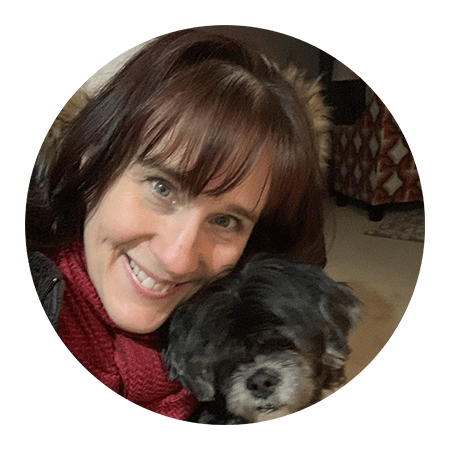 Christine
"TrustedHousesitters was literally a lifesaver for me. I was in recovery from a horrific trauma when my husband of 15 years left, claiming he had been pretending to be someone else for years. Devastated, my future was uncertain. Confused and grieving from this profound loss. The only reason I could think of to go on in the face of so much pain was to realize my lifelong dream of living in Europe.
TrustedHousesitters made this possible for me. Through affordable travel, meeting wonderful people, and being in the company of interesting, loving animals, I not only survived, I thrived! England, Scotland, France, Italy, Switzerland, Austria, Hungary, and Germany... and counting.

I learned to horseback ride and ride across the English Lake District. I learned to Kayak off the Isle of Skye. I snowshoe in the Austrian, Bavarian, French, and Swiss Alps.

It's been an amazing three-year journey that ultimately brought me to Portland, the greatest city in America, where I watched an adorable little dog named Mickey for three months. During this sit, I found the courage to date again. Here I met my amazing partner and have a home with him and three cats. Now we travel and pet sit together."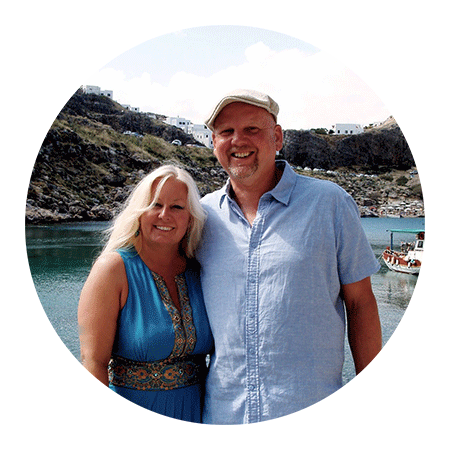 Jeanette
"We are in our second year as members and in that time rented our home out in the U.K. and traveled round Europe, we are currently on our 16th housesit.
This experience has only been achievable because of TrustedHousesitters we've experienced looking after donkeys in the mountains in Spain, a farm in France where we had the privilege of two baby lambs born on our watch, but one of our most memorable was looking after a retired racehorse called Rossbay. We'd had no experience with horses before so we were rather nervous, but we needn't of been as he helped us through and guided us all the way. The relationship he had with Ted the Labrador and Snowy the cat was a sight to behold, it was a real privilege and I know the wonderful experiences we've had is only because we're members of TrustedHousesitters. We don't know when this journey will end but we're going to continue as long as we can, it's been life-changing."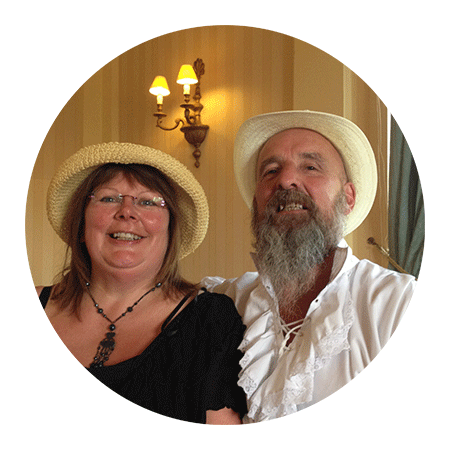 Jakki & Pete
"TrustedHousesitters saved us and unwittingly gave us a new life beyond our wildest dreams! That sounds like such a cliche, but it's true. In 2015 we lost our own dog and the heartbreak was unbearable as any pet owner will know.
A friend told us about TrustedHousesitters and a lovely couple and their adorable rescue Jack Russell eased the heartbreak and literally rescued us. We went on to sit for them a further 16 times and right there is the wonderful thing about TrustedHousesitters — the furry and human friends, which we keep in touch with and often go back and sit for over and over again.
Our lives have changed so much since as we now travel around the UK and Europe in our camper van meeting new friends and having wonderful pet sitting experiences and it's all thanks to TrustedHousesitters."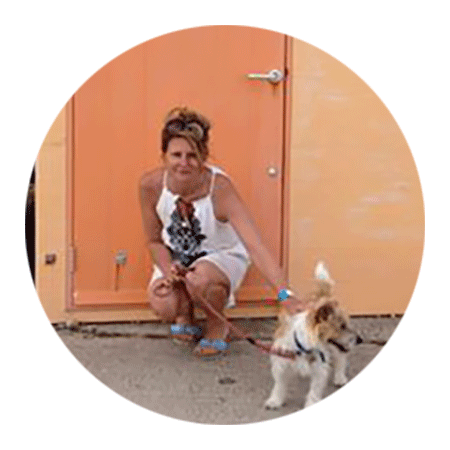 Katie
"My family have enjoyed immensely the many, many sits we've had the fun and privilege of doing over the last six years worldwide, and both the two and four-legged friends who have come into our lives, many whom we return to sit for over and again. 
However, in the last 18 months this bond with TrustedHousesitters became not just a pleasure, but for me, also a lifeline when I lost both my parents unexpectedly and in short succession of each other. I simply didn't know what to do or where to turn, to understand life any more. I had to really focus and contemplate how I could find a sense of meaning, let alone one that could bring me joy.

This is where being a member of TrustedHousesitters has really come into its own.

Over the last year, I have been able to take myself away each weekend to find the restorative solace that only furry friends are happy and able to offer round the clock. By being able to share my sadness and numbness with them, enjoy unlimited cuddles, and be re-taught how to live in the present and not the past, I have been able to start making the journey back to living and appreciating the gift of life more fully again. Without all those wonderful walks, loving and non-judgemental eyes and wagging tails, it would never have been so simple. I am immensely grateful to all of you — and your humans too of course!"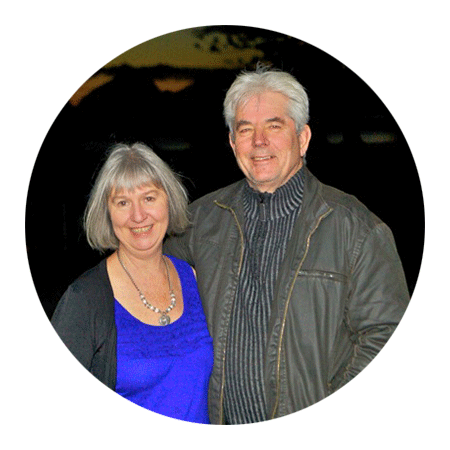 Lynne & Bob
"Belonging to TrustedHousesitters is win, win, win. The first win was as a house sitter where get got to look after a beautiful soft-coated Wheaten Terrier for three months on her lovely lifestyle block just five minutes from a town.
We fell in love with her and enjoyed living in a new part of the country. It set us on the path of enjoying the whole house sitting experience where we got to enjoy different places, lovely homes and caring for peoples beloved pets as if they were our own.
The second win came a couple of years later when our first house sitting hosts contacted us with their sad news that they needed to rehouse their dog as they were moving into a retirement dwelling and dogs were not allowed. "Would we like to adopt her?" Big lifestyle change decision for us, but we knew this lovely dog well after three months so we knew what we would be taking on. We did!
So, the third win came, when we were in need of house sitters ourselves. We were nervous. We knew that we, as house sitters were completely trustworthy, but, would we find others like ourselves to look after our dog? We needn't have worried. Already she has had three house sitters and every one of them has been absolutely wonderful. Our biggest win yet is going to be when we plan our big OE (overseas experience)... knowing that we will have someone totally trustworthy to look after our dog at home, while we will be doing as much short-term house sitting as we can when we are out in the big world exploring new places. Win, win, win."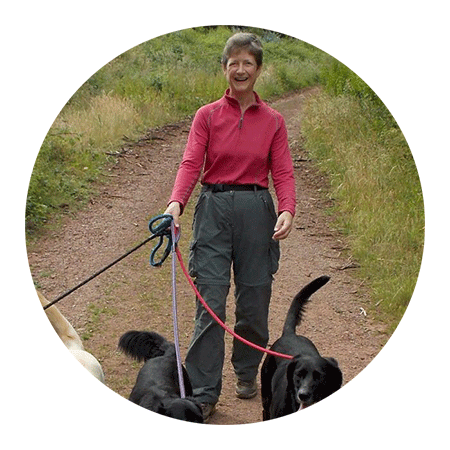 Jackie
"We joined TrustedHousesitters when we started travelling in 2012, we love the opportunities it gives us for rest and relaxation when on the road. The excuse to stay in with a cat to cuddle or a dog to take on local walks while benefiting from the availability of an oven or washing machine.
To 'live like a local' and not feel we have to be out seeing all the sites is fantastic. It makes us so happy when a furry is pleased to see us, after a trip to the shops, or better still remembers us when we return for a repeat sit. Travel is an opportunity we are very fortunate to have, but the availability of something to love, that will love us back is the icing on the cake.
All this is about the pets, and then there are the homeowners... people who have become friends, we've been house hunting on the North Island of NZ with our homeowner from the South Island, had a car found and bought for us (with our money) on our return from South America to the U.K. by our favourite homeowner in Birmingham, what an amazing community.
To be a part of something that is truly a win, win, win, for us, the homeowners and the pets, the trust, love and experiences has enriched our lives beyond measure."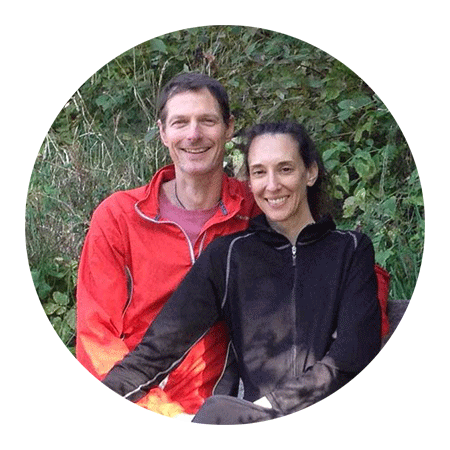 Sara
"House sitting with TrustedHousesitters helps me be a better person. That might sound odd, but it's true. Being given the opportunity to meet and live with so many different pets is a wonderful experience, opening my eyes and heart to the many possible behaviors and personalities animals can exhibit.
But what's equally amazing — and maybe more important — is that by house sitting, I am also given the opportunity to meet and stay in the homes of so many different people, from all cultures and walks of life, and with all manner of habits and preferences. When it comes to pets, there are timid ones and ones that love to cuddle, sassy ones and ones that just want to be everyone's best friend, obedient ones and ones that don't take orders from anyone (unless there is a treat involved). With people, there are straight talkers and silent types, tidy ones and… not so tidy ones, those who treat their pets like step-children and those who treat them like royalty. And as a sitter, I am in the unusual position to interact with and accept them all, pets and humans alike, without judgment. I get to appreciate their uniqueness and the little spots of light they bring to the world. After six years of pet-sitting, I have come to believe that if more people pet sat with TrustedHousesitters, the world might be a kinder, gentler place. It's certainly helping me be that way."
Debbie
"Five years ago I retired after beating breast cancer for a second time. Determined to live life to its fullest I joined TrustedHousesitters... one of the best decisions in my life! Over the past five years, I have traveled to places I never dreamed I would see in person... Lucern, Paris, Sonoma, Boston, Oregon, Victoria BC, NYC. I've made lifelong dear friends of hosts around the world and gained a multitude of feline nieces and nephews. I return to many often and am thrilled for those relationships to continue through the years. Last month I returned after five years to the home of my very first sit outside London. I arrived early in order to spend time with my dear hosts, then, after their departure, was feasted with Thanksgiving dinner by other friends made during my first visit! I've learned through TrustedHousesitters that the people of the world are more similar than we are different, that we share goals and dreams, and that we all love our families and pets! Thank you TrustedHousesitters for filling my life with wondrous adventures and so many loving friends... human and feline!! Can't wait to see what the future holds!!"
Adam
"I am exaggerating when I say that 2019 was the best year of my life this far and a big part of it was discovering TrustedHousesitters. My partner and I came across it at the end of 2018 and we decided to make 2019 a year of travel. We both work from home and this arrangement couldn't be better. We got to spend our days working with new furry friends, at places that immediately felt like our new homes and I cannot even begin to describe how welcome and kind all of our hosts have been. We are still in touch with many of them.
We got to do six house sits and met ten dogs, four cats, ten adult humans and a two-year-old little human!! So you can imagine the number of memories, cuddles, local advice and tips, interior design ideas, new words in other languages and moments of joy and gratitude!
I am so happy we stumbled upon this site and we have been preaching it to everyone we know. We already got two of our co-workers to start using it and three more friends are looking into it now. Life-changing! 🙏🏽"

If you see your entry and you haven't been contacted yet, please get in touch to claim your prize.
There are hundreds of more reasons to love TrustedHousesitters. Ready to discover them yourself? Be sure to join today.
We wish you a happy 2020!