Did you know that over half the world's population own at least one pet? And every year, more and more of these lucky people are choosing in-home pet sitters as their preferred pet care option. Here are just five reasons why…
Why people love in-home pet sitters
If you ask the members of our caring community, you're likely to find hundreds of wonderful reasons to choose an in-house pet sitter when going away. But to help busy pet owners like you, we've whittled it down to a much more readable five reasons.
1. Your pet will love it
From talking to our members, it's clear that their pet's happiness is the number one reason for choosing an in-house pet sitter. 
Why do pets love live-in sitters so much? Because they provide dedicated care, keep them feeling safe by following their routine, and let them stay in their happy place — their own home. This means there's no need for them to put a paw in a travel case, pick out just one toy to take with them, or adapt to a new environment. 
Of course, we didn't just judge our pet's happiness by their purrs, binkies, or wagging tails; we asked the experts. What we found was that vets around the world agree that almost all pets feel safest and happiest when at home. 
2. It's kind, caring, and convenient
Not only does choosing an in-home pet sitter mean your pet doesn't need to travel to a local boarding facility, but it means neither do you! All you need to do on departure day is pack up, welcome the pet sitter into your home, and set off knowing you'll return to a safe and happy pet. Just imagine how much time and effort (and even heartache) this will save, especially if you have multiple pets. Whether you have a family of felines, a field of alpacas, or a menagerie of different animals, a pet sitter will keep the whole pack together.
3. Your home will be safe too
Of course, having a pet sitter in your home means your house will also be kept safe and secure while you're away. From preventing potential break-ins to dealing with surprise weather situations, they'll be there for you. You can even find long-term pet sitters who will keep your home running smoothly through the seasons, avoiding issues like frozen water pipes or clogged gutters. 
"I now have worry free holidays knowing that my pet is happy, my garden looked after, and my home is secure." 
— Rosina Morris, TrustedHousesitters member from the United Kingdom

4. Don't forget your plants, ponds, and pools
Whether it's a prize-winning rose garden or a couple of indoor pot plants, you may also need a helping hand (preferably one with green fingers) keeping your plants perky while you're away. Perhaps your outdoor area also includes a pool that needs to be kept clean or a pond that requires a close eye. 
Most pet sitters are happy to take on these extra responsibilities if you ask them to. If you have chosen a professional pet sitter who charges, they may ask for an extra fee. However, if it's a member of TrustedHousesitters, all you have to do is ask first and most members will be happy to help.
5. There are many more reasons to love in-house pet sitters...
Ok, so we couldn't cut the list down to five — especially for those connecting with pet sitters from our caring community. 
In the world of TrustedHousesitters, sitters are pet-loving people like you who have purchased an annual membership simply to spend time with pets in new places. Not only does this mean they've paid in order to apply to care for your pet, but they also won't charge a fee for doing so. They pet sit to make memories, not money, and this can be a real relief to owners; imagine knowing your animals and home are in the hands of a genuine pet lover like you. 
To help your in-home pet sitter provide you with complete peace of mind while you're away, a TrustedHousesitters membership also includes: 
Home and Contents Protection that covers all sits arranged and confirmed through TrustedHousesitters for up to $1 million (USD)
Secure ID checks for sitters — you can even read external references and reviews left by other owners
A free 24/7 Vet Advice Line providing round-the-clock expertise while on a sit
A Membership Services team waiting to answer any questions.
A safe and secure app and website for you to connect and communicate with sitters, without posting any private information
Don't just take our word for it…
Take a look at some of the most recent Trustpilot reviews left by owners who are connecting with in-house pet sitters from TrustedHousesitters: 
As a pet owner, I struggle with not taking our dog everywhere we go, but when we must get away, finding a place to take my dog is met with frustration, anxiety, and extraordinary financial costs. 
After using TrustedHousesitters for two sits, I will never go back to boarding. Not only was our house and beloved pet looked after, someone else gets a place to stay. Both times our home was left in great condition (even better than we left it) and our dog was well looked after. 
— Kelly Storek, owner member from America
This was my first time leaving my dogs and home with a house sitter and I was nervous about it. The visit was 10 days, which is a long time to be away from your dog anyway. My house sitter, Donna, was awesome - on meeting her I felt much better and she was terrific about sending text updates and keeping in touch.
 The dogs didn't seem to miss me, they got walks and treats, so they were happy. Plus, Donna took care of the small vegetable garden and I came home to a really clean house. Donna seems to be amazingly self-sufficient and I hope she knows what peace of mind she gave me.
— Ginger H, owner member from America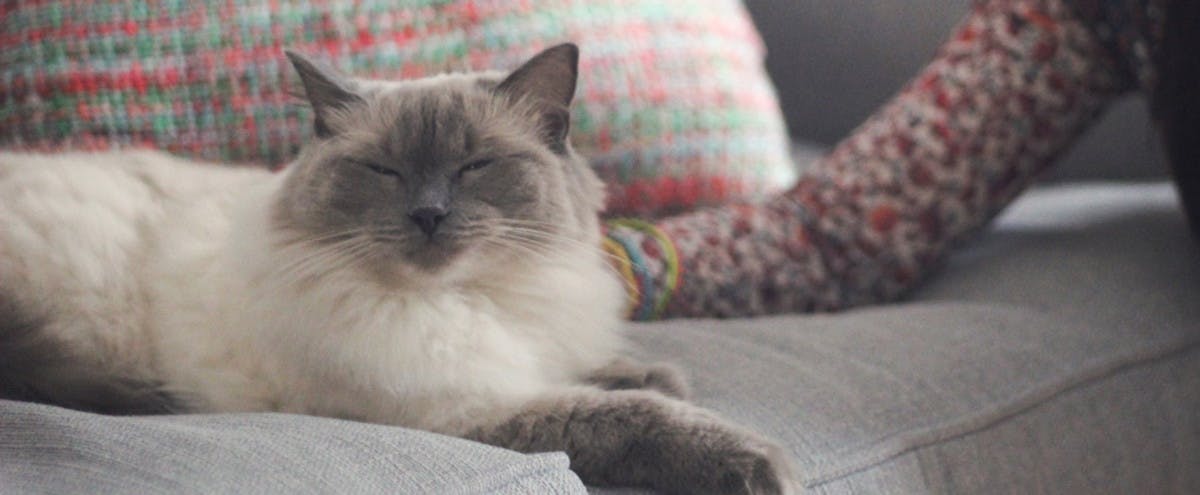 Discover more reasons to love in-home pet sitters
Ready to realise your own reasons for loving a live-in pet sitter? Take a look at through the profiles of thousands of pet sitters near and far away, today. 
If you'd like any help getting started or want to know more, just get in touch. You can also find even more answers to common pet-sitting questions on our blog, so be sure to have a sniff around.