With National Pet Obesity Awareness Day approaching on 9th October, we're reminded that weight gain in pets is a very real issue. With studies by The Association for Pet Obesity Prevention in 2018 stating that over half of all dogs and cats are classed as obese, there's no better time to assess how healthy your cat's weight is and kick-start their healthy future. 
1. Speak to your vet 
There can be a number of reasons why your cat may be on the heavier side; from their age to neighbours who can't resist supplying them with extra supper. First thing's first, it's best to take them to the vet to rule out any undiagnosed medical conditions — such as hyperthyroidism — and for information on a diet plan that's best for your cat, such as a daily calorie allowance, advice on specialist diet foods and goal weight.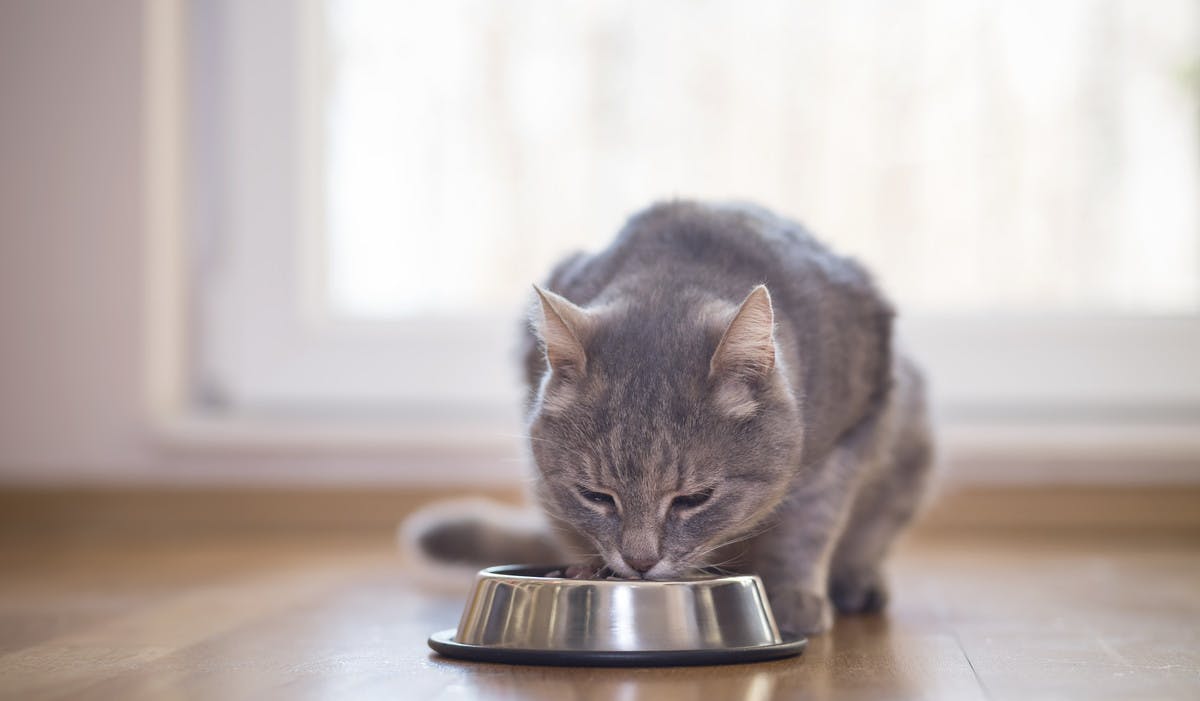 2. Resist giving them treats
It's important to focus on everything your cat is eating in order for them to lose weight. It sounds simple, but it's very easy to forget little scraps of food leftover from dinner or supermarket-brought cat treats given to them throughout the day, but it all adds up to extra calories for your cat. So check in with what you give them, and if you do want to show them affection through the odd treat, ensure it's calculated within their daily calorie allowance.
3. Make sure everyone knows they're on a diet 
If your cat is going to successfully shift any extra weight, you need to make sure everyone your cat interacts with is aware that they're on a restricted diet. Whether it's your family, neighbour, or your sitter, they need to know that your kitty shouldn't have any extra nibbles!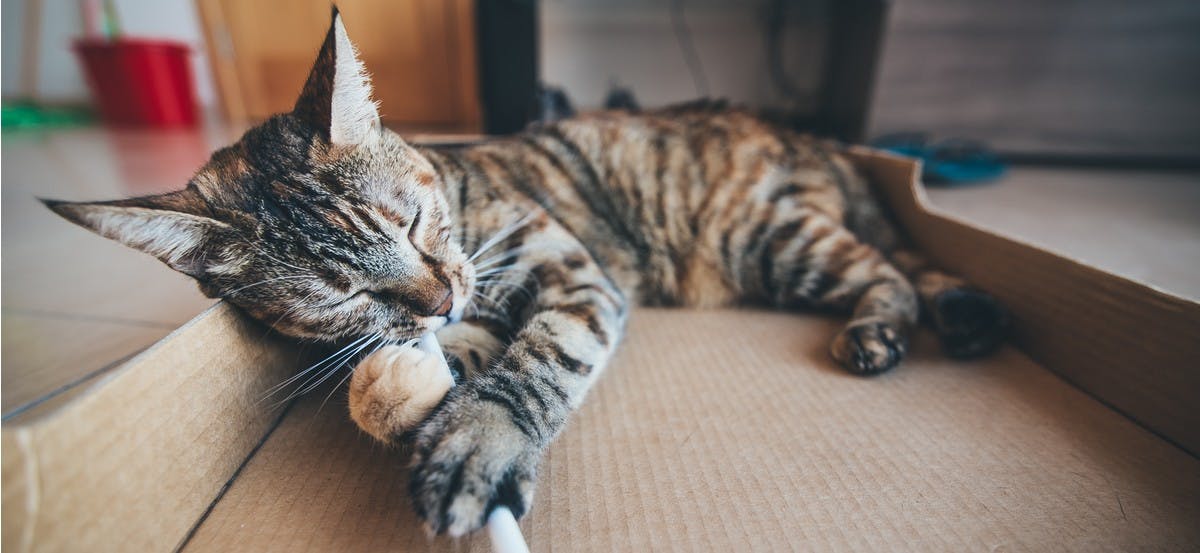 4. Play with them
Cats tend to exercise in small bursts, and so regular – but short – periods of playtime could really make the difference when it comes to their weight. This is particularly important if they are an indoor cat, as the space they have to roam is small than that of an outdoor cat. Invest in some toys and aim to get your kitty moving for up to thirty minutes throughout the day — you can break this up into smaller periods to cater to your cats preferred playtime. Lazer pens, balls or even a simple piece of string will work to get your cat moving!
5. Change their usual eating spot
In the kitchen, by the back door, or the hallway; wherever it is that your cat is used to finding their food at certain times of the day, set them the challenge of searching for their food by switching up their normal eating spot so that they have to seek out or 'hunt' for their food. 
Trusted tip: if you have more than one cat, or are caring for a multi-cat household, then feeding them separately may be something you wish to consider to avoid any chance of the overweight kitty stealing from their fellow felines!

Remember, whatever method you use to encourage your cat's weight loss, be sure to take them for regular check ups with your vet so you can check in on their progress to ensure your cat is on the right track to a healthy weight and a longer, happier life. 
As a TrustedHousesitters member, you have direct access to a team of veterinary nurses through the 24/7 Vetline. They're on hand any time for all your for any pet-related questions.